The Branson Regional Arts Council Board of Directors has made the difficult decision to postpone the majority of their 2020 Season of Community Theatre productions at the Historic Owen Theatre until next year with the opening of The Sound of Music in mid-February 2021.
"This move to next season includes our popular 4-week Summer Youth Institute classes and production of Peter Pan Jr.," said BRAC Executive Director Jim Barber. "The health of our students, patrons, actors, technicians, volunteers and staff is our primary concern," he added. "We carefully monitor the recommendations by the CDC, our Governor, County and City of Branson and feel that we will not be at a point this summer where we can be assured it is safe for a large group of young students to gather inside an intimate performance facility such as ours."
There are a few exceptions to the announced schedule change. The Odd Couple by Neil Simon, originally scheduled to open just as occupancy restrictions due to the COVID-19 pandemic went into effect, will be slated to run September 10-13, 2020. "This hilarious comedy play has been ready to go since March. Out of respect to our amazing cast and our dedicated director Jody Madaras, we would like to present this show as soon as possible, following any recommended social distancing and occupancy guidelines that are still in force," said Barber.
Some BRAC Education Department Classes, Staccato Show Choir and Arts Workshops are expected to resume at the Historic Owen Theatre, or virtually online, early this Summer. September 5th's Song Writing Workshop with Prince Ivan, and the outdoor Shakespeare in the Park collaboration with Forte Theatrical Productions remains on schedule for late September and early October at Chad Fuqua Memorial Park in Hollister, MO. Additional theatrical programming may be announced this Fall if conditions warrant.
Anticipated theatre production date changes for the 2021 season include: The Sound of Music (Feb 11-14, 18-21, 25-28), The Glass Menagerie (Apr 8, 11,12), The Complete Works of William Shakespeare – Abridged (Apr 30, May 2-3), Summer Youth Theatre Institute (May 17-21, 24-28, 31-June 2), Peter Pan Jr. (June 3-6), Mama Mia! (July 8-11, 15-18), 9 To 5 The Musical (Sep 9-12, 16-19), The Hunchback of Notre Dame (Nov 4-7, 11-14), and a yet to be announced Family Show (Dec 3-4, 10-12).
With regard to the financial challenges for the organization due to this postponement, Barber adds, "This will be a difficult time, no doubt. As a 501(c)(3) organization, we must be fiscally responsible with our funds. We carefully budget each theatrical production we present, and the investment in nearly all of our community events has been substantial. If we were restricted in our ability to sell enough tickets to cover our licensing expenses, set construction and costume needs, we would risk taking a loss on those shows. Despite the fact that many businesses will soon be opening with restrictions, it is very apparent that permissible occupancy rates and public confidence to attend performance events in an small, well-attended theatre environment will take several months to occur."
The Arts Council asks loyal patrons to please hold their current tickets for use on the new dates, and if they can't attend, transfer them to another show or perhaps consider converting their ticket purchase into a fully deductible tax donation to the organization.
Other ways to support the BRAC during these next 9 months would be to renew or purchase an annual membership; "Buy-A-Seat" with a personalized nameplate; or make a general donation.
General check donations may also be mailed to BRAC, PO Box 2004, Branson, MO 65615.
All current ticket holders for upcoming events will be contacted over the coming weeks with updated information. Ticketed seat locations and day of week performances will remain the same, only the monthly dates will change.
To see the updated schedule for the 2020 and 2021 seasons, please visit BransonArts.org/tix.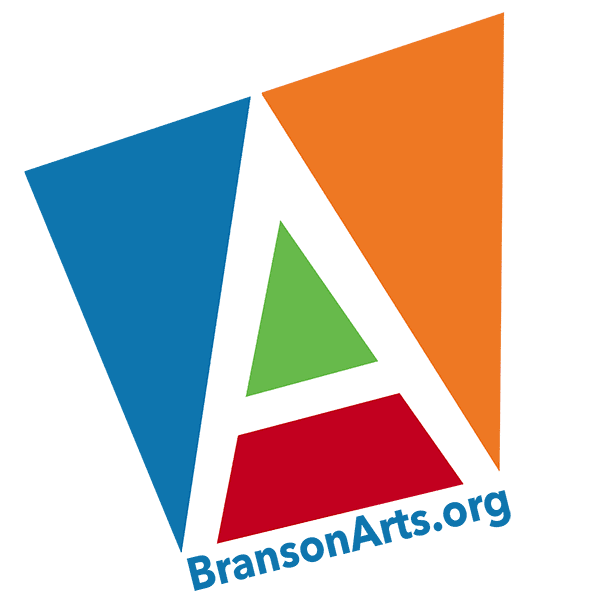 The Branson Regional Arts Council was founded in 1965 as the "Taney Arts Council," and officially established 501 (c)(3) non-profit status as "Branson Arts Council, Inc." in 1993.
Our mission is "to provide artistic, cultural and educational opportunities that support, strengthen and enhance artistic experiences for people of all ages in our area."
Financial support  is provided by BRAC members, theatre patrons, private donors, as well as additional grant support from  the Missouri Arts Council, City of Branson, and other organizations.
BRAC, PO Box 2004, Branson, MO 65615
https://bransonarts.org/wp-content/uploads/2020/04/Saving_Your_Seat_1200.jpg
628
1200
Branson Regional Arts Council
https://bransonarts.org/wp-content/uploads/2017/03/BRAC-HeaderLogo.png
Branson Regional Arts Council
2020-04-29 15:27:33
2020-05-02 00:40:57
BRAC Announces 2020-2021 Schedule Changes at Historic Owen Theatre