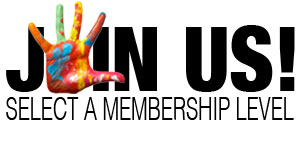 GET YOUR BRAC MEMBERSHIP… 
and support music, dance, theater, and visual arts in our area!
---
Branson Regional Arts Council accepts new members all year long! Get started today!
Great Gift Idea! Purchase a Branson Regional Arts Council membership for a friend or family member!
Your annual membership renewal helps us develop and foster new arts programs and initiatives for the Branson Tri-Lakes area. Thank you for your continued support!
Interested in a Business Membership? Give us a call at the Branson Arts Council office for more information… 417-336-4255.
---
Basic Member Benefits include:
• Free or reduced admission to Branson Reginal Arts Council events- when applicable.
• Monthly Arts Newsletter- keeping you "in the know" about upcoming events and programs.
• Involvement in shaping the future of the arts in our community and surrounding area.
• Participation in an active and growing Arts Group.
• Satisfaction in knowing YOU are helping improve the quality of life in the Branson/Tri-Lakes area by providing quality arts programming for EVERYONE!
Higher Level Member Benefits include all of the above plus more:
• Special Recognition at events and website listings.
• Special VIP event invitations
• Private Access to VIP Areas on our website.
• Knowledge that you are PERSONALLY making of difference in our community.
For more information on our affordable membership levels, click on option 01, 02, or 03…