CLICK A NAME below to learn more about our BRAC Staff…
Jim Barber - Executive Director

Jim Barber, IOM
BRAC Executive Director
info@bransonarts.org
Jim Barber accepted the position of Executive Director of the Branson Regional Arts Council in April 2017. His background in the arts is varied, and includes everything from the visual arts (drawing, cartooning, sculpture, photography, painting, puppet and ventriloquist figure making), the performing arts (acting, theatre design, ventriloquism, magic & illusions), as well as the musical arts (singing, percussion, drums, guitar, banjo). His on-stage performing career has taken him around the world multiple times as an entertainer aboard major cruise lines and entertaining our military troops with the USO.
He was voted the NACA Comedy Entertainer of the Year for his performances at nearly 2,000 college campuses across the country in the late 80's and early 90's, followed by featured spots on many top Branson theatre productions including the Glen Campbell Goodtime Show, the Eddie Rabbitt Show, The Osmond Family Theater, The Tony Orlando Show, Jimmy Osmond's American Jukebox Show, and also at his own Hamner Barber Variety Show and theatre for 10 years. Over the years, Jim's comedy has been featured on many national television networks including A&E, CBS, FOX, ABC, TNN and RFD-TV, with his favorite appearance being on the Late Show with David Letterman.
Jim also has extensive background in multimedia production and marketing, having earned his BA degree from the University of Minnesota as well as an Associate's Degree from the Art Institute of Philadelphia. He has personally developed marketing and advertising campaigns for many Branson area businesses. Jim has served on many non-profit boards including 6 years for the Branson Lakes Area Chamber of Commerce and currently for the Missouri Citizens For The Arts (MCA), and the Missouri Association of Community Arts Agencies (MACAA). In January 2018, Jim earned his IOM accreditation from the US Chamber of Commerce's Institute of Organization Management.
He also hosts a Branson based radio show called "The Barber Shop" weekdays from 9am – 1pm Central on 98.1fm or via the internet at Branson4U.com where he discussed Arts and Entertainment events happening in and around the Ozarks.
Kim Hale - BRAC Education Director

Kimberly Hale
BRAC President
Kim has been working as a physical therapist at Mercy Branson Therapy Services for over 20 years and currently is the Therapy Manager for Mercy Branson Therapy Services. She is an orthopedic physical therapist with specialty in Dance and Performing Arts Medicine providing rehabilitation to dancers and performing artists working professionally in Branson. She has a Masters Degree in Physical Therapy and a Bachelor of Arts in Human Biology. She also served on the board of Tri-Lakes Community Theatre (TLC ) as Vice-President.
She has co-produced over 30 musicals over the past 8 years and has enjoyed the collaboration of BRAC with the community. She organized and collaborated with local school administrators for the induction Thespian Society chapters and serves as an outreach resource for local schools and the Arts community. She is passionate about continuing to bring awareness to the importance of arts education to the youth in the Tri-Lakes area. The Arts fosters creativity and creative thinking and intellectual curiosity and BRAC offers a place in the community where the youth and adults can grow as an Art's community.
Karie Dykeman - Education Administrator

Karie Dykeman
BRAC Education Administrator
Karie's bio coming soon…
Justin Ables - BRAC Artistic Advisor & Theatre Instructor

Justin Ables
BRAC Board Member
Justin Ables has proudly been working with the Branson Regional Arts Council since 2016. Since then, Justin has worked as a director, educator, and advisor for BRAC and created programs such as the annual Shakespeare in the Park. When he's not working at BRAC, you can find Justin performing at Sight and Sound Theaters where he was been acting for 8 years.
Jacob Estes - Director of Musical Theatre

Jacob Estes
BRAC Director of Musical Theatre
Jacob's Bio coming soon.
Delyla Uebel - BRAC Vocal Director

Delyla Uebel
BRAC Vocal Director
Delyla's bio information coming soon.
Jake Deck - Theatre Instructor

Jake Deck
BRAC Theatre Instructor
Jake's bio coming soon.
Karen & Roger Bergford - Vocal Instructors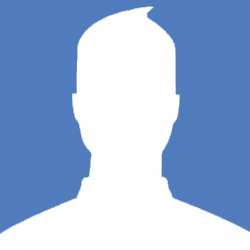 Karen & Roger Bergford
BRAC Vocal Instructors
Berford's bio coming soon.
Kristen Dasto - Dance Instructor

Kristen Dasto
BRAC Dance Instructor
Kristen's bio information coming soon.
Lisa Murphy - Visual Arts Advisor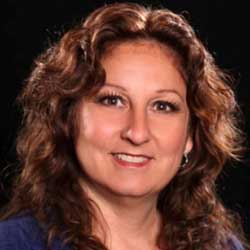 Lisa Murphy
BRAC Visual Arts Advisor
Lisa Murphy is a Past-President of the Branson Regional Arts Council. She has dedicated her life to promoting Art Education in Southwest Missouri. After graduating from MSU with a degree in Elementary Education and a minor in Art and Library Science she started working towards a Masters Degree at Drury University, where she studied Secondary Art and Gifted Education. Her professional career includes teaching Art at the Springfield Art Museum for five years and teaching in the public schools for over thirty years. The majority of her career was devoted to teaching Art in a small rural school that was named one of the top five high schools in Missouri and awarded the National Blue Ribbon. Her professional awards include: National Recognition in Who's Who Teacher of the Year, seven times and the Outstanding Teacher Award by the Missouri Fine Arts Academy twice in her career. Currently she teaches Art at The Summit Preparatory School in Springfield.
Lisa has been proud to call the Ozarks her home for over thirty years. During that time she has been involved in numerous musical theatre productions in Branson in a variety of roles. She has been a Performer, Producer, and Marketing Coordinator for the following plays: "Hello, Dolly!", "Jekyll and Hyde", "Once Upon a Mattress", "Clue", Damn Yankees, Shakespeare Abridged, and Yes, Virginia. With all of these accomplishments in her career she still believes the greatest accomplishment in her lifetime to be her family. She feels very fortunate and proud to have their love and support. She and her husband have two daughters. Jenna who graduated from Drury University last year and received a fellowship at Arena Stage Theatre in Washington D.C. and Michelle who graduated from George Washington University and works for the State Department. She feels honored to have the opportunity to promote all of the arts (music, literature, dance, theatre, and visual art) for people of all ages in our community by serving on the Board of Directors of the Branson Art Council.