CLICK A NAME below to learn more about our BRAC Staff…
Jim Barber - Executive Director

Jim Barber, IOM
BRAC Executive Director
info@bransonarts.org
Jim Barber accepted the position of Executive Director of the Branson Regional Arts Council in April 2017. His background in the arts is varied, and includes everything from the visual arts (drawing, cartooning, sculpture, photography, painting, puppet and ventriloquist figure making), the performing arts (acting, theatre design, ventriloquism, magic & illusions), as well as the musical arts (singing, percussion, drums, guitar, banjo). His on-stage performing career has taken him around the world multiple times as an entertainer aboard major cruise lines and entertaining our military troops with the USO.
He was voted the NACA Comedy Entertainer of the Year for his performances at nearly 2,000 college campuses across the country in the late 80's and early 90's, followed by featured spots on many top Branson theatre productions including the Glen Campbell Goodtime Show, the Eddie Rabbitt Show, The Osmond Family Theater, The Tony Orlando Show, Jimmy Osmond's American Jukebox Show, and also at his own Hamner Barber Variety Show and theatre for 10 years. Over the years, Jim's comedy has been featured on many national television networks including A&E, CBS, FOX, ABC, TNN and RFD-TV, with his favorite appearance being on the Late Show with David Letterman.
Jim also has extensive background in multimedia production and marketing, having earned his BA degree from the University of Minnesota as well as an Associate's Degree from the Art Institute of Philadelphia. He has personally developed marketing and advertising campaigns for many Branson area businesses. Jim has served on many non-profit boards including 6 years for the Branson Lakes Area Chamber of Commerce. In January 2018, Jim earned his IOM accreditation from the US Chamber of Commerce's Institute of Organization Management.
Karie Dykeman - Education Administrator

Karie Dykeman
BRAC Education Administrator
Karie's bio coming soon…
Lloyd Alexander-Holt - Director of Vocal Studies

Lloyd Alexander-Holt
BRAC Director of Vocal Studies / Vocal Instructor
Bio coming soon.
Kristen Dasto - Director of Dance Studies

Kristen Dasto
BRAC Director of Dance Studies
Kristen's bio information coming soon.
Jacob Estes - Director of Musical Theatre

Jacob Estes
BRAC Director of Musical Theatre
Jacob's Bio coming soon.
Jake Deck - Theatre Instructor

Jake Deck
BRAC Theatre Instructor
Jake's bio coming soon.
Karen & Roger Bergford - Vocal Instructors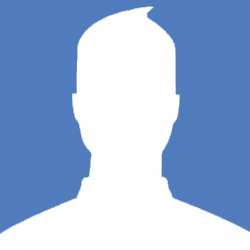 Karen & Roger Bergford
BRAC Vocal Instructors
Berford's bio coming soon.