CLICK A NAME below to learn more about our BRAC Directors…
Kim Hale - President

Kimberly Hale
BRAC President
Kim has been working as a physical therapist at Mercy Branson Therapy Services for over 14 years and currently is the Clinical Coordinator for Mercy Branson Therapy Services. She is an orthopedic physical therapist with specialty in Dance and Performing Arts Medicine providing rehabilitation to dancers and performing artists working professionally in Branson. She has a Masters Degree in Physical Therapy and a Bachelor of Arts in Human Biology. She also served on the board of Tri-Lakes Community Theatre (TLC ) as Vice-President.
She has co-produced "Hello Dolly" and the Gala Celebration for TLC. She organized and collaborated with Forsyth High School administrators for the induction of the Forsyth International Thespian Society chapter and currently serves as Booster Club President. In addition, she has served as production manager for the productions of "The Sound of Music", "Bye Bye Birdie" and "Thoroughly Modern Millie" for the Forsyth High School. She is passionate about continuing to bring awareness to the importance of arts education to the youth in the Tri-Lakes area.
Lorie Best - Vice President

Lorie Best
BRAC Vice-President
Lorie is currently a Business Analyst for Jack Henry & Associates and spends a great deal of time collecting data, cleaning it up and then creating reports. She has extensive knowledge in Microsoft Office Programs and Adobe Creative Suite along with several other computer applications and coding languages.
 She served on the board of the Tri-Lakes Community Theatre (TLC) group for 3 years as the Secretary. During her time with TLC she was the Stage Manager for their production of Damn Yankees, helped backstage for several other productions, helped with set design, created advertising materials and worked in the Box Office.
She has had the opportunity in recent years to help with a number of BRAC productions where she has worked in the Box Office and Concessions, helped with lighting, sound, set design and was the Stage Manager for Annie.
She welcomes the opportunity to serve on the Board and looks forward to helping BRAC grow and continue their success in the community.
Rick Uebel - CFO

Rick Ueber
BRAC Board Chief Financial Officer
Ricks's bio information coming soon…
Josh Silvy - Secretary

Josh Silvy
BRAC Board Secretary
Josh's bio information coming soon…
Madeline Allin - Board Member

Madeline Allin
BRAC Board Member
Madeline's bio information coming soon…
Nick Batey - Board Member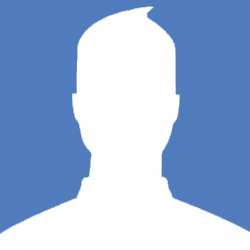 Nick Batey
BRAC Board Member
Bio coming soon.
Kristine Brown - Board Member

Kristine Brown
BRAC Board Member
Kristine's bio coming soon…
Dr. Arthur Hale Jr. M.D. - Board Member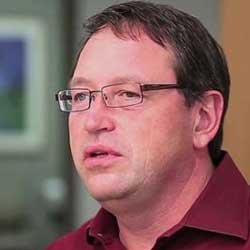 Dr. Arthur Hale Jr, MD
BRAC Board Member
Art is a family medicine specialist with Mercy in Branson, MO and has been practicing for 23 years. He graduated from K.S. Hegde Medical Academy, Medical Sciences Complex in 1995 and specializes in family medicine.
Mac Hill - Board Member

Mac Hill
BRAC Board Member
Mac's bio information coming soon…
Bonnie Herrmann - Ex Officio Board Member

Bonnie Herrmann
BRAC Ex Officio Board Member
Bonnie faithfully served as the Executive Director of the Branson Arts Council from 2006 – 2017.
Before moving to the Branson Tri-Lakes area, she was the Director of the University of Wisconsin Extension Office in Racine, Wisconsin as well as a full professor teaching in the Non-Profit Institute at the University of Wisconsin-Milwaukee.
She was also Director of the 4-H Program for Milwaukee County for 20 years and held national 4-H offices for eight of those years.
Her administrative and grant writing skills have served the Branson Regional Arts Council well for many years, and we thank her for her service to our community and the Arts!
Darla Howe - Board Member

Darla Howe
BRAC Board Member
Darla's bio information coming soon…
Lea Trimble - Board Member

Lea Trimble
BRAC Board Member
Lea's bio information coming soon…
Barbara Walker - Board Member

Barbara Walker
BRAC Board Member
Barbara's bio information coming soon…