CLICK A NAME below to learn more about our BRAC Directors…
Kim Hale - President

Kimberly Hale
BRAC President
Kim has been working as a physical therapist at Mercy Branson Therapy Services for over 14 years and currently is the Clinical Coordinator for Mercy Branson Therapy Services. She is an orthopedic physical therapist with specialty in Dance and Performing Arts Medicine providing rehabilitation to dancers and performing artists working professionally in Branson. She has a Masters Degree in Physical Therapy and a Bachelor of Arts in Human Biology. She also served on the board of Tri-Lakes Community Theatre (TLC ) as Vice-President.
She has co-produced "Hello Dolly" and the Gala Celebration for TLC. She organized and collaborated with Forsyth High School administrators for the induction of the Forsyth International Thespian Society chapter and currently serves as Booster Club President. In addition, she has served as production manager for the productions of "The Sound of Music", "Bye Bye Birdie" and "Thoroughly Modern Millie" for the Forsyth High School. She is passionate about continuing to bring awareness to the importance of arts education to the youth in the Tri-Lakes area.
Lorie Best - Vice President

Lorie Best
BRAC Vice-President
Bio coming soon.
Heather Douglas - Chief Financial Officer

Heather Douglas
BRAC Chief Financial Officer
Heather's bio information coming soon.
Bonnie Herrmann - Secretary / Ex Officio Board Member

Bonnie Herrmann
BRAC Ex Officio Board Member
Bonnie has faithfully served as the Executive Director of the Branson Arts Council from 2006 – 2017. She continues to serve the organization as Secretary and a valued member of the Board of Directors.
Before moving to the Branson Tri-Lakes area, she was the Director of the University of Wisconsin Extension Office in Racine, Wisconsin as well as a full professor teaching in the Non-Profit Institute at the University of Wisconsin-Milwaukee.
She was also Director of the 4-H Program for Milwaukee County for 20 years and held national 4-H offices for eight of those years.
Her administrative and grant writing skills have served the Branson Regional Arts Council well for many years.
Tina Cool-Anderson - Board Member

Tina Cool-Anderson
BRAC Board Member
Tina is proud to have been a Branson entertainer since 2004.  She is currently in the cast of Samson at Sight & Sound Theatre.  Favorite professional roles include Rizzo in Grease, Miss Adelaide in Guys and Dolls and Peggy Sawyer in 42nd Street.  She had the privilege to work with Lord Andrew Lloyd Webber's Really Useful Group in Music of the Night and premiered Sir Cameron Mackintosh's Hey Mr. Producer in New York City on Norwegian Cruise Lines.
Tina is also the founder and executive producer of Forte Theatre Productions LLC.  Forte is comprised of local professional actors and musicians who volunteer their skills to bring thought provoking shows and cabarets to the Ozarks community.  Forte has partnered with BRAC on several cabarets, The Diary of Anne Frank and Shakespeare in the Park.
Nick Batey - Board Member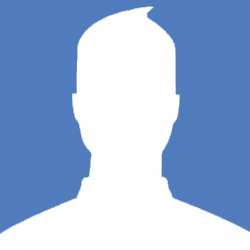 Nick Batey
BRAC Board Member
Bio coming soon.
Darlene Graham - Board Member

Darlene Graham
BRAC Board Member
Darlene is a retired teacher. During her 25 years of teaching she taught English, Drama, Speech, Journalism and Broadcasting.
Most recently, she directed the 2014 production of "Once Upon a Mattress" for Tri-Lakes Community Theatre in Branson.
She learned a lot about improvisation when she worked as a street entertainer at Silver Dollar City. She also performed in plays ("Private Lives"; "Sweet Charity"; "Folio Follies" and various children's theatre traveling productions) and reader's theatre workshops at Missouri State University as well as working backstage (stage director, props, costumes, sound, lighting) on almost every production in which she was not acting. She brings many skills to BAC but we are particularly excited about her years of experience "of operating on a shoe string budget" as a teacher and in the theater. She is a member of the Nixa City Council and works for Nixa Chamber of Commerce.
Dr. Arthur Hale Jr. M.D. - Board Member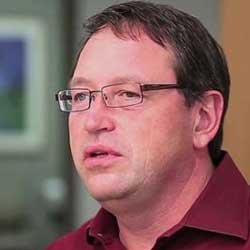 Dr. Arthur Hale Jr, MD
BRAC Board Member
Art is a family medicine specialist with Mercy in Branson, MO and has been practicing for 23 years. He graduated from K.S. Hegde Medical Academy, Medical Sciences Complex in 1995 and specializes in family medicine.
Mac Hill - Board Member

Mac Hill
BRAC Board Member
Mac's bio information coming soon…
Darla Howe - Board Member

Darla Howe
BRAC Board Member
Darla's bio information coming soon…
Lisa Murphy - Board Member Emeritus

Lisa Murphy
BRAC Board Member Emeritus
Lisa Murphy is a Past-President of the Branson Regional Arts Council. She has dedicated her life to promoting Art Education in Southwest Missouri. After graduating from MSU with a degree in Elementary Education and a minor in Art and Library Science she started working towards a Masters Degree at Drury University, where she studied Secondary Art and Gifted Education. Her professional career includes teaching Art at the Springfield Art Museum for five years and teaching in the public schools for over thirty years. The majority of her career was devoted to teaching Art in a small rural school that was named one of the top five high schools in Missouri and awarded the National Blue Ribbon. Her professional awards include: National Recognition in Who's Who Teacher of the Year, seven times and the Outstanding Teacher Award by the Missouri Fine Arts Academy twice in her career. Currently she teaches Art at The Summit Preparatory School in Springfield.
Lisa has been proud to call the Ozarks her home for over thirty years. During that time she has been involved in numerous musical theatre productions in Branson in a variety of roles. She has been a Performer, Producer, and Marketing Coordinator for the following plays: "Hello, Dolly!", "Jekyll and Hyde", "Once Upon a Mattress", "Clue", Damn Yankees, Shakespeare Abridged, and Yes, Virginia. With all of these accomplishments in her career she still believes the greatest accomplishment in her lifetime to be her family. She feels very fortunate and proud to have their love and support. She and her husband have two daughters. Jenna who graduated from Drury University last year and received a fellowship at Arena Stage Theatre in Washington D.C. and Michelle who graduated from George Washington University and works for the State Department. She feels honored to have the opportunity to promote all of the arts (music, literature, dance, theatre, and visual art) for people of all ages in our community by serving on the Board of Directors of the Branson Art Council.
Josh Silvy - Board Member

Josh Silvy
BRAC Board Member
Josh's bio information coming soon…
Roz Slavik - Board Member

Roz Slavik
BRAC Board Member
Roz's bio information coming soon…
Lea Trimble - Board Member

Lea Trimble
BRAC Board Member
Lea's bio information coming soon…
Rick Uebel - Board Member

Rick Ueber
BRAC Board Member
Ricks's bio information coming soon…
Barbara Walker - Board Member

Barbara Walker
BRAC Board Member
Barbara's bio information coming soon…