CLICK A NAME below to learn more about our BRAC Directors…
Kim Hale - President

Kimberly Hale
BRAC President
Kim has been working as a physical therapist at Mercy Branson Therapy Services for over 20 years and currently is the Therapy Manager for Mercy Branson Therapy Services. She is an orthopedic physical therapist with specialty in Dance and Performing Arts Medicine providing rehabilitation to dancers and performing artists working professionally in Branson. She has a Masters Degree in Physical Therapy and a Bachelor of Arts in Human Biology. She also served on the board of Tri-Lakes Community Theatre (TLC ) as Vice-President.
She has co-produced over 30 musicals over the past 8 years and has enjoyed the collaboration of BRAC with the community. She organized and collaborated with local school administrators for the induction Thespian Society chapters and serves as an outreach resource for local schools and the Arts community. She is passionate about continuing to bring awareness to the importance of arts education to the youth in the Tri-Lakes area. The Arts fosters creativity and creative thinking and intellectual curiosity and BRAC offers a place in the community where the youth and adults can grow as an Art's community.
Lorie Best - Vice President

Lorie Best
BRAC Vice-President
Lorie is currently a Business Analyst for Jack Henry & Associates and spends a great deal of time collecting data, cleaning it up and then creating reports. She has extensive knowledge in Microsoft Office Programs and Adobe Creative Suite along with several other computer applications and coding languages.
She served on the board of the Tri-Lakes Community Theatre (TLC) group for 3 years as the Secretary. During her time with TLC she was the Stage Manager for their production of Damn Yankees, helped backstage for several other productions, helped with set design, created advertising materials and worked in the Box Office.
She has had the opportunity in recent years to help with a number of BRAC productions where she has worked in the Box Office and Concessions, helped with lighting, sound, set design and was the Stage Manager for Annie.
She welcomes the opportunity to serve on the Board and looks forward to helping BRAC grow and continue their success in the community.
Rick Uebel - CFO

Rick Uebel
BRAC Board Chief Financial Officer
Rick retired from the business world after 39 years with CIC Group Inc in St. Louis, MO. Prior to that he attended University of Mo S&T and graduated with a BSME. He has served on the Branson Regional Arts Council for the last 3½ years, (Last 2 years as CFO).
Rick believes in growing the community theater concept, arts education for young people, as well as other arts related programs in the lakes area region. To help further the advancement of fine music in our area, his wife Delyla and he give home concerts for their neighbors & friends in the Table Rock Lake area, offering classical and theatrical show music, with emphasis on a quality listening experience in a more intimate setting than the theater.
Josh Silvy - Secretary

Josh Silvy
BRAC Board Secretary
Josh has been working in the food industry for nearly twenty years. For over nine years he has been a Retail Sales Representative for General Mills Inc. He utilizes the skills he has learned from his career to assist in the continued growth of our organization.
He is currently serving as Secretary on the board and overseeing Theatre Operations.
Josh fell in love with BRAC years ago and has been an avid volunteer ever since. He has even performed on our stage at The Historic Owen Theatre. One production that will always hold a special place in his heart is "Miracle on 34th Street" when he had the amazing opportunity to perform alongside his daughter.
Justin Ables - Board Member

Justin Ables
BRAC Board Member
Justin Ables has proudly been working with the Branson Regional Arts Council since 2016. Since then, Justin has worked as a director, educator, and advisor for BRAC and created programs such as the annual Shakespeare in the Park. When he's not working at BRAC, you can find Justin performing at Sight and Sound Theaters where he was been acting for 8 years.
Dr. Madeline Allin, EdD - Board Member

Dr. Madeline Allin, EdD
BRAC Board Member
Madeline Allin is a retired leader in education who holds a Doctorate in Educational Administration. She is an experienced grant writer with a comprehensive knowledge of grant writing and history of securing funding in both the educational and not-for-profit arena. The BRAC arts and theatre education programs for our community youth is a deep interest and true passion of Madeline's. Madeline is committed to support the Branson Regional Arts Council to achieve their goals and to aid in securing funding.
Roxanne Amundsen - Board Member

Roxanne Amundsen
BRAC Board Member
Being born and living in Manhattan I can remember growing up in the Arts and Live Theater. (Interesting point my aunt was in silent movies). In my teens and early 20s my parents took us to multiple live productions and learned to appreciate live arts. During my married life my husband and I volunteered for 10 years at Springfield Little Theater and 3 years at Hammonds Hall. With  this background we have brought our daughter and grandchildren to appreciate live theater and the arts. My business world consists of 45 years in banking with the last 22 years as a Sr. Vice President. After retiring I then went into Tax Preparation for the last 12 years. I have been so impressed with what BRAC brings to the community and look forward to the future of the theater.
Kyle Blanchard - Board Member

Kyle Blanchard
BRAC Board Member
Kyle is a performer, director, and entrepreneur hailing from Virginia. He graduated from Liberty University in 2013 with Bachelors of Arts degrees in Theatre Performance & Production. Kyle has been performing and directing professionally since 2011, but his passion for theatre began in middle school where he soaked in as much knowledge as possible from the local arts education programs. By his senior year of high school Kyle raised the money to buy the rights for Clue The Musical, rented a theatre, then bravely produced and directed the full-length production with just a team of his peers.  Since then, Kyle's passion for artistic expression and drive to inspire others has grown and he is ready to give back to the local arts & education community. 
Josh Boulden - Board Member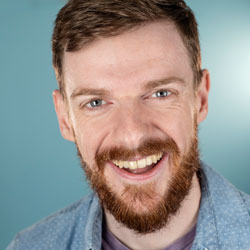 Josh Boulden
BRAC Board Member
Josh Boulden is a professional actor, acting coach, and fight choreographer from Annapolis, MD. He trained at the Shakespeare Theatre Company's Academy for Classical Acting at The George Washington University in D.C., and before that at the Sight & Sound Theatre's Performing Arts Conservatory in Lancaster, PA. He's been in the industry for over 10 years and is blessed to be in his sixth season as an actor at Sight & Sound Theatres in Branson. Before that he spent some time acting and teaching for the Annapolis Shakespeare Company, and currently teaches and directs for the Institute for Cultural Communicators. You may have seen him in a past Branson Regional Arts Council production such as Blithe Spirit, The Glass Menagerie, and all of the Shakespeare in the Parks, and the Fall 2023 production of A Midsummer Night's Dream.
Kristine Brown - Board Member

Kristine Brown
BRAC Board Member
Kristine has been working as a surgical technician for over the last twenty-five years. She has been volunteering for the past five years with BRAC. Helping in the box office, concessions and productions. Including the education side of it through the summer institutes. She has four children that have been and are currently involved in the theater, which has given her a chance to see how things operate directly with our performers, directors and producers. She has been impressed with the amount of talent that we have in our area. She is very excited to be on the board and continue our Mission to the community. When not working or helping at the theater she is with her family, pets and enjoys traveling, cruising and kayaking.
Dean Donat - Board Member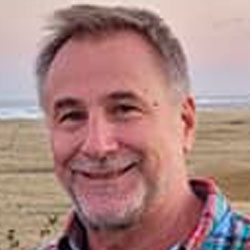 Dean Donat
BRAC Board Member
Bio coming soon…
Dr. Arthur Hale Jr. M.D. - Board Member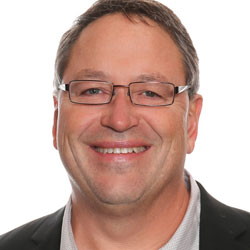 Dr. Arthur Hale Jr, MD
BRAC Board Member
Dr. Hale works as a family physician practitioner for Mercy Health System. He has worked in the Branson community as a physician for 22 years. He graduated from The University of the Pacific with a Bachelors in Science in Biochemistry, The University of Kansas with a Masters of Science degree in Biochemistry and The University of Kansas Medical School with a Medical Doctor Degree.
Dr. Hale has served on the board of directors for Mercy Health System and he currently serves as section chair physician for the Southwest Region of Mercy Health. Art has served on the BRAC board for the past 3 years and he is actively involved in promoting the Arts to the Branson community. Art also is a small business owner and operates Beaver Creek Marina, LLC on Bull Shoals Lake. He enjoys traveling, hiking, boating and kayaking.
Loran Polson - Board Member
Loran Polson
BRAC Board Member
Loran has been an active member of BRAC since the BRAC production of Mamma Mia! in the summer of 2021. Since then, she has been in several productions including The Sound of Music, Godspell, Hello Dolly!, and more. Loran has also been the stage manager for a few productions including BRAC's latest production of Mary Poppins. The theater is definitely Loran's happy place, and she only wants to see the Branson Regional Arts Council continue to grow. Loran has been a public school educator for the past 10 years, and she has been able to use her time management, organization, and leadership skills to help different productions at The Historic Owen Theater. BRAC is such a special organization, and Loran is excited to see what lies ahead!