Now Accepting New Students For Private Voice – Acting – Piano Lessons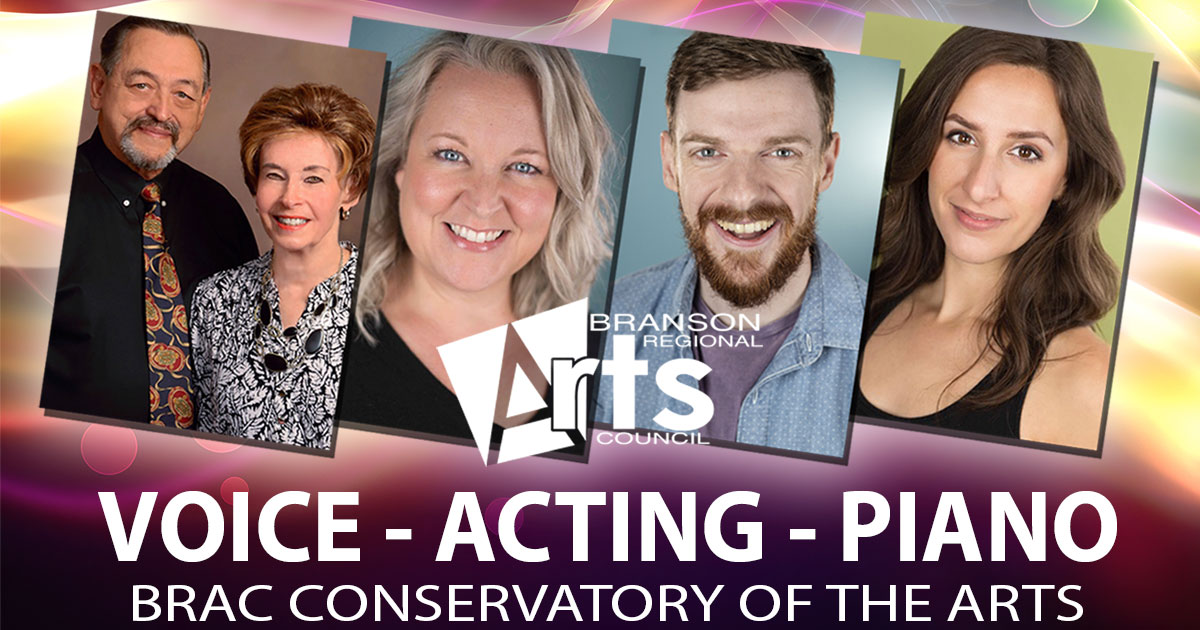 March 31, 2023

Branson Regional Arts Council

No Comments

2989 Views
The Branson Regional Arts Council's Conservatory of the Arts Education Staff continues to grow, and private lessons for both youth and adults in voice, acting, and piano are available at the Historic Owen Theatre in downtown Branson. Private classes are scheduled on an individual basis between the teacher and students.
Tuition for all Private Classes: $50 (60 minute class), $30 (30 minute class)
To register a new student, or to answer any questions, please contact Karie Dykeman at edu@bransonarts.org or 417-336-4255.
Meet the BRAC Conservatory Education Staff… (alphabetical order)
Roger & Karen Bergford – Vocal Lessons
Roger and Karen have over 30 years experience teaching both private and group vocal lessons. Roger earned his Bachelor of Music Education – Vocal Specialist from the University of Missouri in Kansas City, as well as graduate work in Vocal Performance from the University of Colorado – Boulder. Karen graduated with high honors from the University of Colorado – Boulder to earn her Bachelor of Music Education. Together they co-authored an industry book titled, "Sound & Language, the Defining Elements of the Complete Singer" in 2007.
After retiring as public school music educators in Colorado, the Bergfords moved to Branson in 2008 and began teaching 26 frontline singers in the Hughes Brothers "it" show, which won the Branson Show Award for "Best Show of the Year" (2009-2012). In addition to working with the Hughes family, the Bergfords have also taught singers from The Haygoods and Jim Stafford Show casts, a backup singer with Andy Williams, and Voices of Glory, the top 5 finalists of America's Got Talent (2009) who worked with the Michael Jackson/Boyz II Men manager, Qadree El-Amin.
Josh Boulden – Acting Lessons
Josh Boulden is a professional actor, acting coach, and fight choreographer from Annapolis, MD.
He trained at the Shakespeare Theatre Company's Academy for Classical Acting at The George Washington University in D.C., and before that at the Sight & Sound Theatre's Performing Arts Conservatory in Lancaster, PA. He's been in the industry for over 10 years and is blessed to be in his sixth season as an actor at Sight & Sound Theatres in Branson. Before that he spent some time acting and teaching for the Annapolis Shakespeare Company, and currently teaches and directs for the Institute for Cultural Communicators.
You may have seen him in a past Branson Regional Arts Council production such as Blithe Spirit, The Glass Menagerie, and all of the Shakespeare in the Parks, and you will currently see him serving in the roles of board member and director for this fall's A Midsummer Night's Dream.
Kristin Jewell Cartwright – Vocal Lessons
A Florida girl at heart, Kristin relocated back to Branson with her husband Tom and kids in January 2022. Besides the winter weather, living in the midwest has begun to feel like home again. Helping vocalists achieve their goals has been Kristin's passion for over 20 years, teaching both on the collegiate level and in her private studio. She holds a Bachelor's degree in Music Education and Master's degree in Vocal Performance. Kristin is a member of the National Association of Teachers of Singing (NATS). She additionally has level 3 certification in Somatic Voicework, a functional method of vocal pedagogy created by Jeannette LoVetri, which approaches not just the vocal mechanism but the entire body as the instrument.
Kristin has performed in the community and professionally in both Florida and Missouri and most recently appeared in her BRAC debut as "Miss Andrew" in Mary Poppins. She is currently an adjunct professor of voice at College of the Ozarks and is excited about becoming more involved in the Branson arts community.
Ellie Faggion – Voice, Acting and Piano Lessons
Ellie Faggion has been a professional performer in Branson for the past three years and is now offering private Voice, Acting, & Piano Lessons for students of any age!
She began teaching in 2012 and since then has instructed over a hundred students – including private sessions and group classes. Ellie has 21 years of experience in the arts, including college education in music and a certificate from the Sight & Sound Conservatory in Performing Arts, and has directed and assistant directed several musical productions.
Ellie thrives on helping her students discover their true potential, wherever they're at in their knowledge and skill, and likes to challenge her students while also having fun along the way!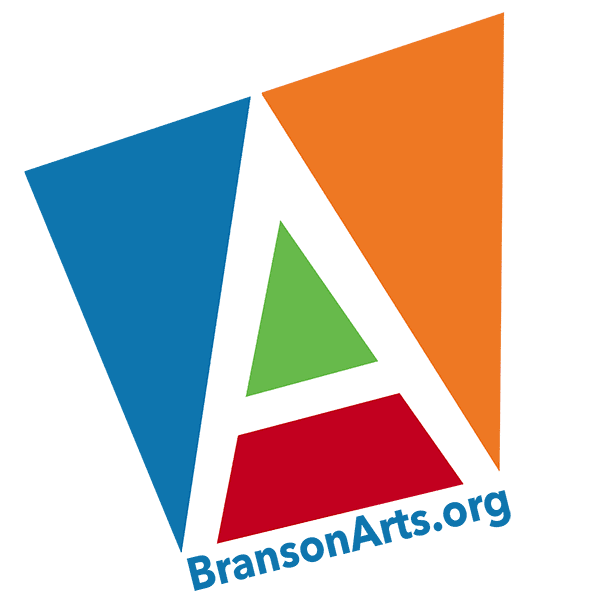 The Branson Regional Arts Council was founded in 1965 as the "Taney Arts Council," and officially established 501 (c)(3) non-profit status as "Branson Arts Council, Inc." in 1993.
Our mission is "to create exceptional artistic, cultural and educational opportunities for our community."
Financial support  is provided by BRAC members, theatre patrons, private donors, as well as additional grant support from  the Missouri Arts Council and other organizations.
BRAC, PO Box 2004, Branson, MO 65615
https://bransonarts.org/wp-content/uploads/2023/03/BRAC_Conservatory_Arts_1200.jpg
630
1200
Branson Regional Arts Council
https://bransonarts.org/wp-content/uploads/2017/03/BRAC-HeaderLogo.png
Branson Regional Arts Council
2023-03-31 16:44:51
2023-03-31 18:41:59
Now Accepting New Students For Private Voice – Acting – Piano Lessons