Branson Regional Arts Council To Purchase Historic Owen Theatre
The Branson Regional Arts Council has entered into a contract to purchase the Historic Owen Theatre at 205 South Commercial Street in downtown Branson, Missouri.
Local residents Ron and Diane Mathes have owned the venue for many years, providing a showcase for a variety of live music shows including the current productions "A Neil Diamond Tribute" starring Keith Allynn, and "Carpenters Once More," starring Dianna Lynn. Both shows have a full schedule through mid-December, with the Arts Council assuming operation of the venue in January 2018.
"We truly appreciate that the Mathes's understand and support the vision of the Branson Regional Arts Council in our quest to improve the lives of area residents and visitors by providing artistic and theatrical community programs," said Executive Director Jim Barber. "After 52 years as an organization, the Arts Council will have, for the first time, a permanent venue dedicated to presenting community theatre and other arts related programming. This investment will be a catalyst for new economic growth opportunities through arts initiatives that serve our entire area," added Barber.
Built in 1936, Branson's very first theatre was originally owned by Jim Owen, who served as Mayor of Branson for 12 years and achieved International fame as the "King of the River," for entertaining tourists, corporate executives and even Hollywood celebrities with his popular White River float trips. His passion for promoting the natural beauty of the Ozarks, and his extraordinary entrepreneurship attracted guests such as Gene Autry, Joe DiMaggio, Forrest Tucker, Charleston Heston, and Rose O'Neill.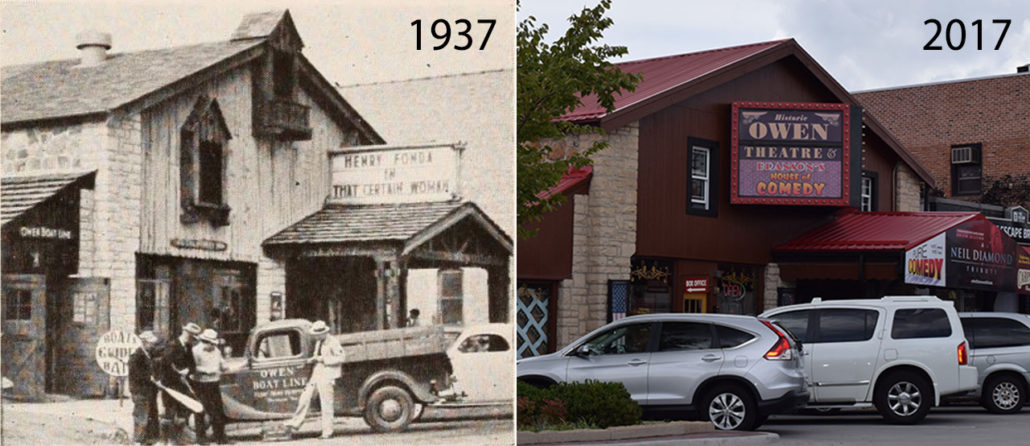 The Owen Theatre was initially called the "Hillbilly Theatre" and incorporated large, hand painted Ozarks scenes by famed area artist Elsie Bates Fruend, who Mr. Owen lovingly referred to as his "Hill Girl." Elsie's paintings and custom jewelry were also displayed in a small, lobby gallery. Several years ago, the City of Branson and the Branson Arts Council commissioned a bronze plaque, which is still on display at the theatre entrance to commemorate Elsie's work.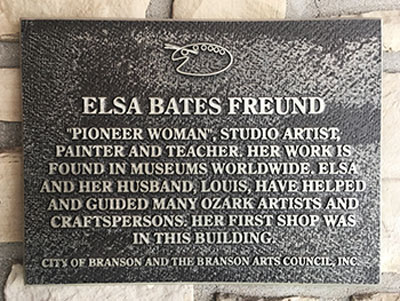 Jim Owen had a long list of credentials. His career began as an advertising manager for a Jefferson City Newspaper. After visiting the Ozarks in 1933, he fell in love with the area, making it his permanent home. Before his death in 1972, he had owned a drug store, theatre, and an auto dealership. He was president of a bank and even wrote a fishing column for the Arkansas Gazette in Little Rock, AR. In addition, he owned champion fox hounds and bird dogs, produced his own brand of pet food, and owned a large dairy. In addition to that, he authored a book entitled: "Jim Owen's Hillbilly Humor" and became the subject of feature magazine articles in Look, Life, and The Saturday Evening Post, with his hilarious and heartwarming stories of life in the Ozarks.
The theatre was designed for Mr. Owen by Carl and Robert Boller of Kansas City, Missouri. The Boller Brothers, who's family roots were in Vaudeville, are credited with designing, or consulting on the design of, over 300 classic theatre venues nationwide, ranging from small vaudeville houses to large movie palaces. Each theatre was unique, with designs influenced by the history of the towns in which they were located.
Approximately 20 of the Boller Brothers works are listed in the National Register of Historic Places.
By the end of the 1920's, the brothers were well established as specialists in the architectural field of theater and movie palace design. The stock market crash of October 29, 1929, lead to the great depression, nearly destroying the Boller Brothers firm due to cancelled contracts. By June 1932, Robert, now close to bankruptcy, was forced to close the Kansas City office and move his family to a cabin in the Ozarks in hopes of weathering the bad economy. Over the next few years, he received a handful of commissions, including the design of Branson's very first movie house, the Owen Theatre. These jobs were enough to allow him to move back to Kansas City and reestablish a small home office where he focused on theatre remodeling, as well as a few new venues of simple modern design.
While many of the Boller Brother theatres have now been demolished or renovated, the Branson Regional Arts Council is excited for this opportunity to preserve the original aspects of the Historic Owen Theatre, while providing a wide variety of artistic, cultural and educational opportunities that support, strengthen, and enhance the lives of Branson area residents and visitors from around the world.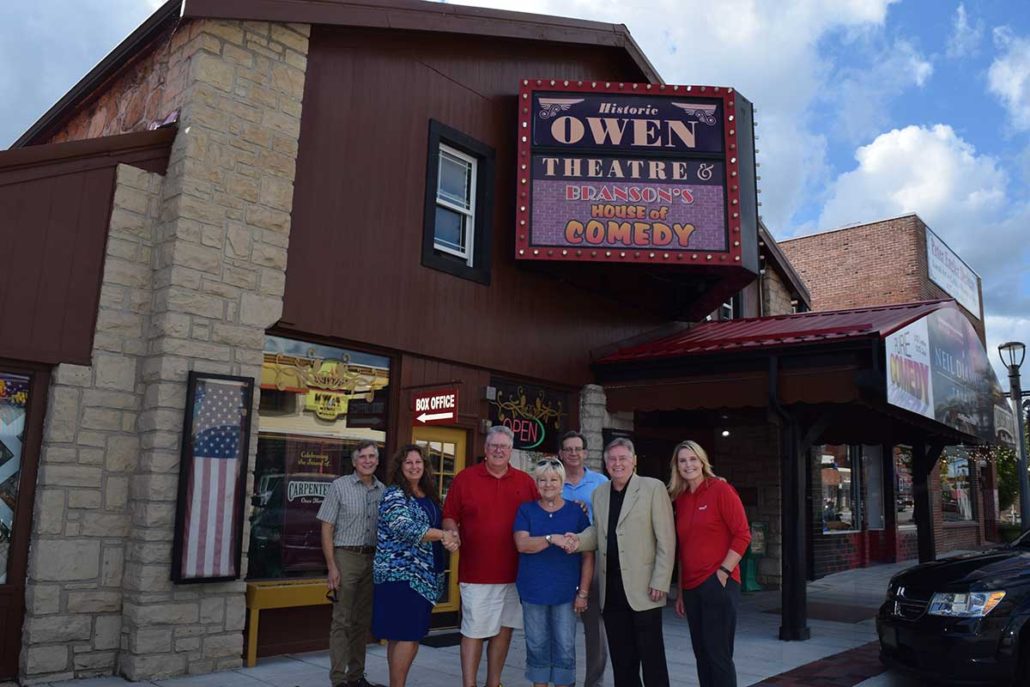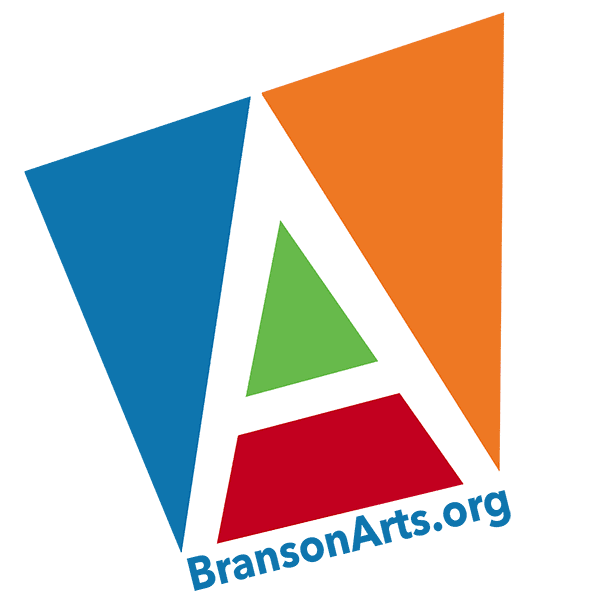 The Branson Regional Arts Council was founded in 1965 as the "Taney Arts Council," and officially established 501 (c)(3) non-profit status as "Branson Arts Council, Inc." in 1993.
Our mission is "to create exceptional artistic, cultural and educational opportunities for our community."
Financial support  is provided by BRAC members, theatre patrons, private donors, as well as additional grant support from  the Missouri Arts Council and other organizations.
BRAC, PO Box 2004, Branson, MO 65615
https://bransonarts.org/wp-content/uploads/2017/08/Owen_Theatre_BRAC_2017-01-web.jpg
800
1200
Branson Regional Arts Council
https://bransonarts.org/wp-content/uploads/2017/03/BRAC-HeaderLogo.png
Branson Regional Arts Council
2017-08-18 15:00:36
2017-08-19 01:14:13
Branson Regional Arts Council To Purchase Historic Owen Theatre