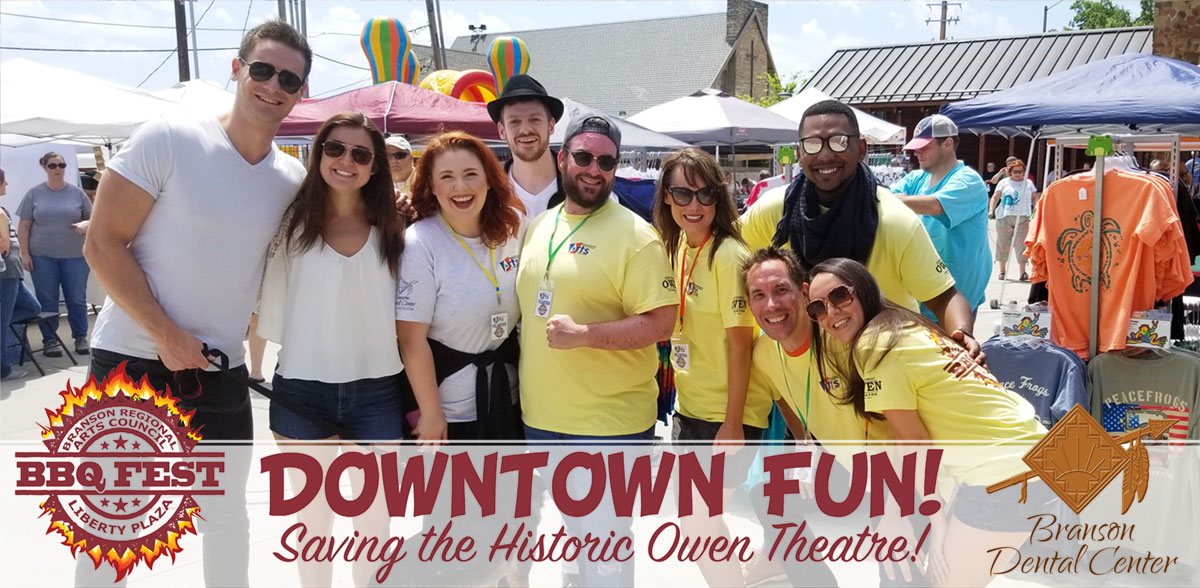 Hundreds of area residents gathered at Liberty Plaza in Downtown Branson this past Saturday (June 1st) to enjoy a fun-filled day of art, entertainment and some of the tastiest barbecue ever to be served out of a firetruck!
The purpose of the entire event, was to raise funds to assist the Branson Regional Arts Council (BRAC) to eventually obtain full ownership of the Historic Owen Theatre, built in 1936, and now the official home of the Arts Council and it's community theatre and Youth Arts Conservatory program. In January 2018, BRAC acquired the venue through a long-term lease with an option to purchase. Since that time, they have presented over a dozen broadway musicals and plays for the community, and also founded a Youth Arts Education Program with emphasis on young students from all across the area who are between the ages of 8 and 18.
"The first annual BRAC BBQ FEST was a big success, especially when you consider how fast our incredible team of volunteers pulled it together," said Branson Regional Arts Council Executive Director Jim Barber. "We were able to raise $13,000 after expenses, thanks to the generosity of our event sponsors, Dr. Tallon and Branson Dental Center (Premiere Sponsor), Dr. Munshi and the Branson Institute of Sleep (Backstage Sponsor), Mercy Hospitals (Backstage Sponsor), Chic-fil-A Branson (Iced Tea Supplier), as well as our incredible vendors and the hundreds of hungry townspeople who came downtown to enjoy a fantastic meal along with amazing live entertainment on stage."
BRAC BBQ FEST event Chairperson Darla Howe said, "We especially thank Branson Dental Center and Dr. Richard Tallon who not only participated as our main event sponsor, but also provided the converted, antique firetruck that served up hundreds of plates of delicious pulled pork barbecue sandwiches, hamburgers and hotdogs. Their support of what the Arts Council is doing in our community goes above and beyond our expectations. The entire Branson Dental team were 100% behind this effort, and even assisted in the preparation and serving of the food to our patrons in attendance."
Several local entertainers quickly offered their support of the Arts Council's efforts to own and restore the Owen Theatre. "These are some of the nicest performers in our community," said Jim Barber, "and because they graciously shared their amazing talents, we were able to offer free admission to the public, so everyone could enjoy the live music and comedy."
Exciting performances throughout the day were provided by: Java Jived (acapella group from St. Louis), Branson Comedy Company (improv), Forte Theatre Productions (broadway cabaret music), BRAC Youth Troupe (solos and vocal selections from upcoming productions), Dylan Pratt (vocalist), Micheal Horn (guitar and vocalist), Joey Heard (songwriter and vocalist), Gary Dooms (Saxophone),  Robert Morris (Balloon Twister), and Rick McEwen (guitar and vocalist).

Forte Theatre Production's Traven Harrington Performs at BRAC BBQ FEST
Multiple Vendors filled the plaza to the max with works of art, custom jewelry, and unique services. Participation vendors included:
Peter Engler Designs – Jewelry, woodcarvings, free gifts, oil candles and more
Joplin Peace Frogs – T-shirts, hats, bags, jackets, purses, decals and jewelry
EBBboutique – Acrylic Pour Paintings, Shadow Boxes, Leather Jewelry and Accessories
Carolyn Cambronne-Hayes – Framed and matted digital original art prints
Silver Jewelry Artist – Sterling and gemstone jewely by award-winning artist Jayme Woodall
Sticks, Spoons & More – Handmade wooden spoons, ladles and measuring cups
Taneyhills Community Library – Promoting summer reading for kids and library services

Scentsy – Scented Wax and Decorative Wax Warmers, and a variety of other home fragrance products.

Branson West Art Gallery – Original paintings, photography, jewelry, and wood carvings
Concept 24 By Design – Original Art, Crafts, and Prints
Salvation Army of Branson – Salvation Army services and community awareness
Carolyn DeJager – Young Living Essential Oils
Skywire Solar – Solar Energy Information
In addition to all the vendor booths and entertainment offerings, the Branson Parks and Recreation Department provided a huge Bounce House for the kids to enjoy. Face painting was led by Melonie Brown with assistance from Roz Slavik and Kristen Ables. To top it off, a special bake goods tent provided tasty treats under the direction of Viola Beyer.
Mercy Hospital hosted the First Aid Booth, and even offered complimentary sunscreen to anyone who needed it. Dozens of BRAC volunteers joined the effort to assist with donation collection, food serving, event set-up and tear-down, and also promotional distribution of posters, flyers and signage all over the Branson area.
The Arts Council extends their sincere appreciation to the City of Branson, Branson Parks & Recreation, the DBBA, and everyone who assisted in this fundraising effort, and they organization looks forward to an even bigger BRAC BBQ FEST event in 2020.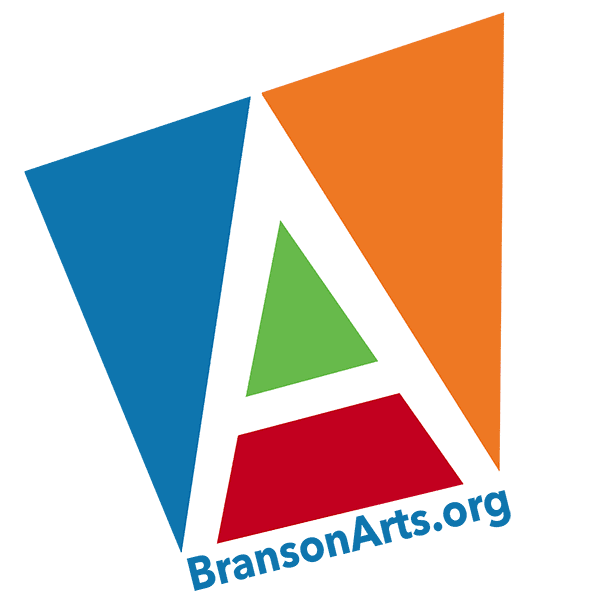 The Branson Regional Arts Council was founded in 1965 as the "Taney Arts Council," and officially established 501 (c)(3) non-profit status as "Branson Arts Council, Inc." in 1993.
Our mission is "to provide artistic, cultural and educational opportunities that support, strengthen and enhance artistic experiences for people of all ages in our area."
Financial support  is provided by BRAC members, theatre patrons, private donors, as well as additional grant support from  the Missouri Arts Council, City of Branson, and other organizations.
BRAC, PO Box 2004, Branson, MO 65615
https://bransonarts.org/wp-content/uploads/2019/06/Historic_Owen_Theatre_Branson_BBQ_FEST.jpg
588
1200
Branson Regional Arts Council
https://bransonarts.org/wp-content/uploads/2017/03/BRAC-HeaderLogo.png
Branson Regional Arts Council
2019-06-04 20:37:14
2019-06-04 20:37:14
First BRAC BBQ FEST A Tasty Success!