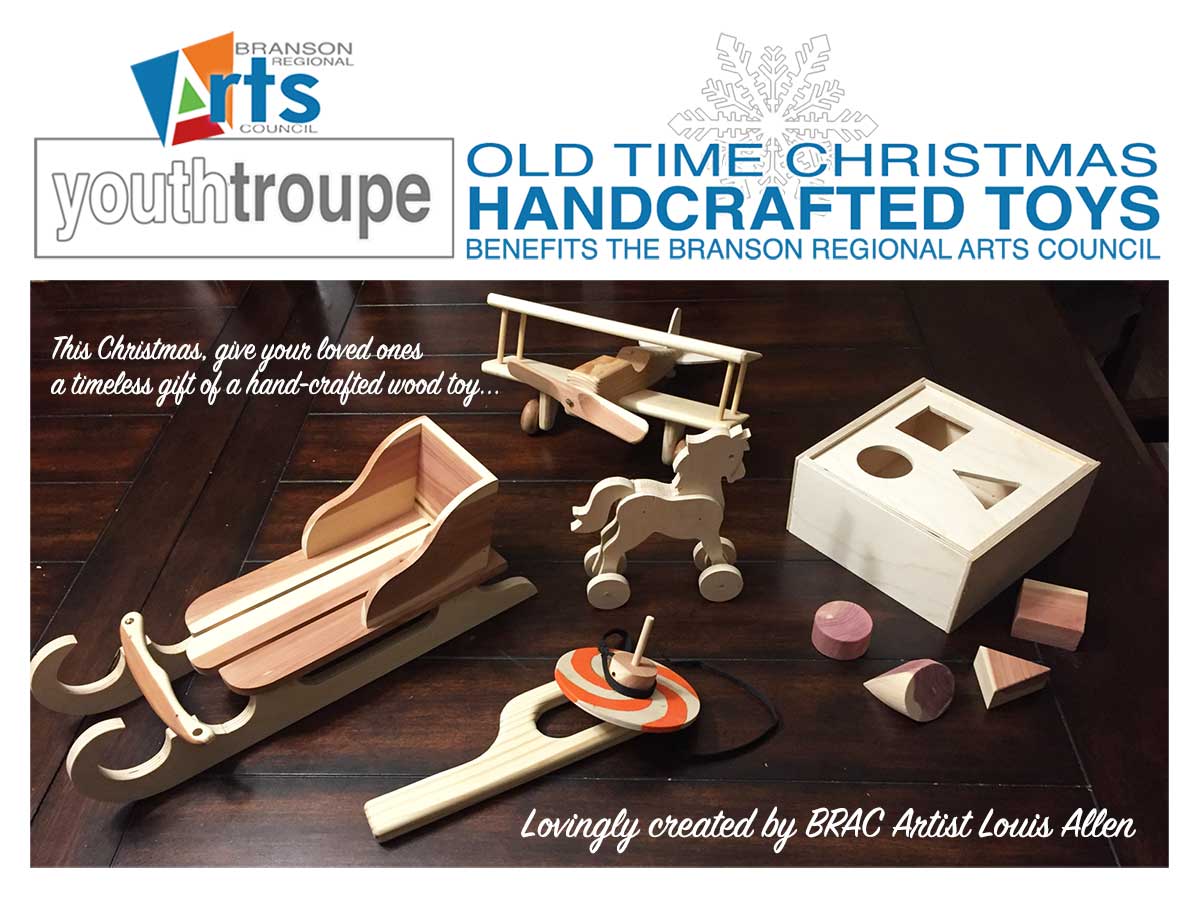 Old Time Christmas Handcrafted Toys are simple and safe gifts, built to last a lifetime!
Looking for a unique Christmas gift that will not only be treasured for years to come, but will also make a difference in our community? When you order a Louis Allen original hand crafted wood toy, you are also supporting the Youth Troupe Theatre program of the Branson Regional Arts Council.
Louis Allen is an amazing area artist, whose works of art can be seen up and down the Branson strip, as well as on many of our Branson theatre stages. From the giant Rooster in front of the Great American Steak & Chicken House, to a huge, outdoor Duncan Donut, Louis has left his mark on our community in a BIG way!  He also has a heart for kids, and appreciates the work the Branson Regional Arts Council is doing for area youth.  That's why he offered to create this series of five classic wooden toys… just like your Great Grandpa might have had as a young boy.
A limited quantity of these one-of-a-kind vintage style toys will be available, so place your order now!
Place your order below, and we will contact you as soon as your custom toys are ready!
TIP: If you wish to order a variety of toys, click "Add to Cart" then "Continue Shopping" to return to this page!
---
WOOD SLEIGH
$22.00


AIRPLANE
$22.00


PUZZLE BOX
$27.00


WOOD HORSE
$12.00


WOOD TOP
$12.00



---
SHIPPING: If you request to have your items shipped, we will need to invoice you for a modest shipping/packaging fee. Branson area purchasers may pick up your items when they are ready.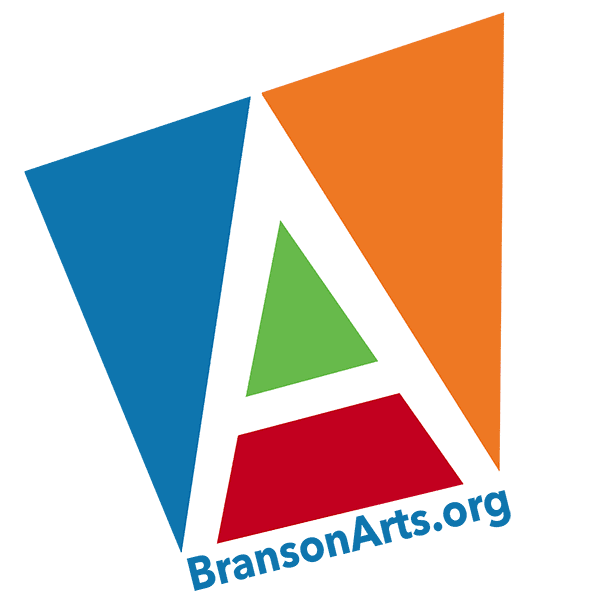 The Branson Regional Arts Council was founded in 1965 as the "Taney Arts Council," and officially established 501 (c)(3) non-profit status as "Branson Arts Council, Inc." in 1993.
Our mission is "to provide artistic, cultural and educational opportunities that support, strengthen and enhance artistic experiences for people of all ages in our area."
Financial support  is provided by BRAC members, theatre patrons, private donors, as well as additional grant support from  the Missouri Arts Council, City of Branson, and other organizations.
BRAC, PO Box 2004, Branson, MO 65615
https://bransonarts.org/wp-content/uploads/2017/10/Unique_Christmas_Toys_1200.jpg
900
1200
Branson Regional Arts Council
https://bransonarts.org/wp-content/uploads/2017/03/BRAC-HeaderLogo.png
Branson Regional Arts Council
2017-11-01 00:59:14
2018-05-20 09:29:33
Old Fashioned Wooden Christmas Toys Benefit The Arts