New Talent Contest Benefits Arts In The Ozarks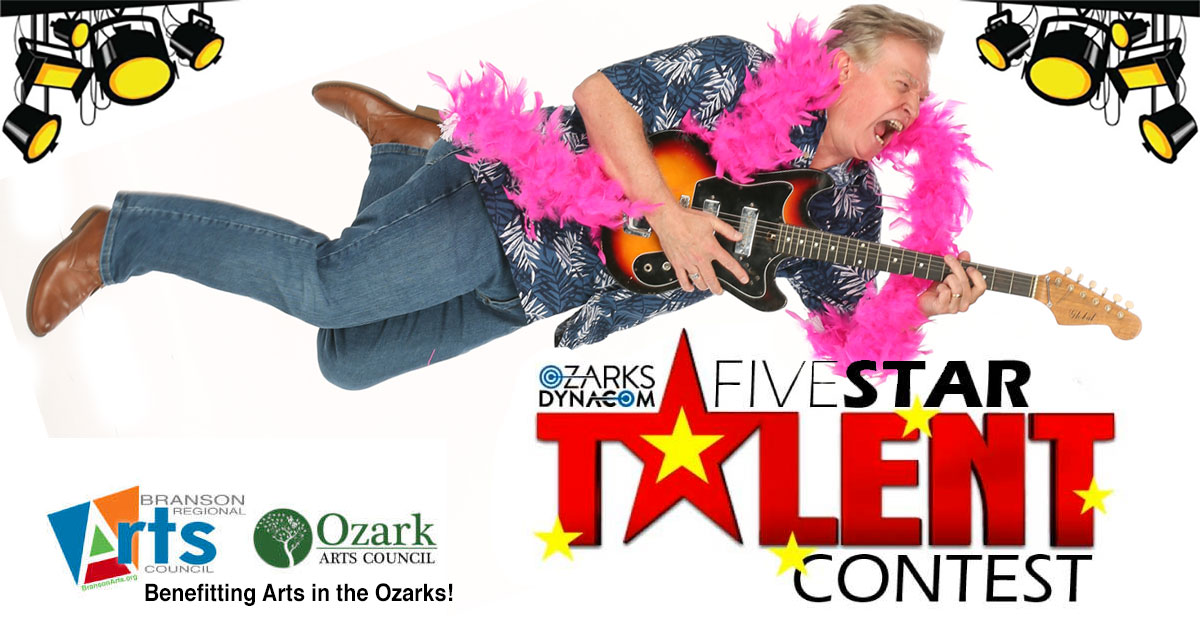 An exciting new talent competition is coming to the airwaves, internet, and a community theatre new you!
The Five Star  Talent Contest, presented by Ozarks Dynacom, is designed to encourage the region's top talent to let their light shine and invite area residents and visitors to discover the amazing talent of the Ozarks.
Our region of the Ozarks is overflowing with talent.
Amazing vocalists, dancers, comics and musicians appear regularly on stages, at events, in theaters, restaurants, bars and festivals throughout the Ozarks. There is also incredible talent that isn't very well-known. There are up-and-comers and less experienced performers who are dedicated and working hard on their skills. They might be young, or they might have had to put their talent on the back-burner, or simply decided that their special gifts and talents were going to be a hobby, instead of a career.
Ozarks DynaCom is a family of five area radio stations that reach across Southwest Missouri and Northern Arkansas to an audience of over 200,000 listeners. In Branson, Missouri: 98.1 (Branson4U.com), 106.3 (KRZK), 100.1 (KOMC) and in Harrison, Arkansas: 102.9 (New Country), 94.9 (KHOZ).
These stations have all teamed up with the Branson Regional Arts Council and the Ozarks Arts Council to give striving performers, the unknown and the inexperienced their moment in the spotlight.
The Ozarks DynaCom FiveStar Talent Contest is the perfect opportunity to dust off the cobwebs, fine tune performance skills, or test new material on a real audience.
"Together with our listeners, online fans, and social media friends, we might even discover the next entertainment sensation of the Ozarks, or beyond!"
– Steve Willoughby, General Manager – Ozarks Dynacom
Video: Ozarks Dynacom General Manager – Steve Willoughby
"We are proud to be partners with the Branson Regional Arts Council and Ozark Arts Council in Harrison, Arkansas who will be lending their expertise and facilities for the semi-final competitions. Live show ticket sales will benefit these wonderful organizations who do so much to support the entertainment arts in our region."
– Steve Willoughby, General Manager – Ozarks Dynacom
CONTEST BASICS:
Ozarks DynaCom FiveStar Talent Contest is being implemented in collaboration with the Branson Regional Arts
Council and Ozark Arts Council in Harrison, Arkansas, along with our contest sponsors Connell Insurance and North Arkansas College.
There is no cost to enter, and everyone (from anywhere in the country) is welcome to participate. Contestants less than 18-years old will need a legal guardian's permission.
TALENT ENTRY FORMAT:
Contestants may enter once, in each category of talent: Music, Comedy, Dance/Acrobat, Magic, Variety.
Video file or YouTube link submissions should be no more than 90 seconds in length, and uploaded via the official contest website at branson4u.com/promotions/fivestar-talent-contest.
Everyone in the Ozarks is encouraged to vote online for their favorite talent and a distinguished panel of judges will be on hand at the live, semifinal shows in Branson, MO and Harrison, AR to determine the final selections to move on to the final competition.
The Arts Councils' will receive all ticket proceeds from the live, Semi-Final Shows held at the Historic Owen Theatre [buy Branson tickets] and Historic Lyric Theatre [buy Harrison tickets] respectively, and also share in the proceeds of the Final Championship Show.
A live Finals Championship show is planned for mid-November at a time and location still to be determined.
Show details and winner prizes will be announced as those items are confirmed.
CONTEST TIMELINE:
Online Entries: August 16 – September 12, 2021
Online Voting: September 17 – October 10, 2021
Live Semi-Final Shows: November 5th (Branson) and 6th (Harrison), 2021
Live Final Championship Show: Mid November 2021
Thanks to the Ozarks Dynacom family of radio stations who are promoting this competition…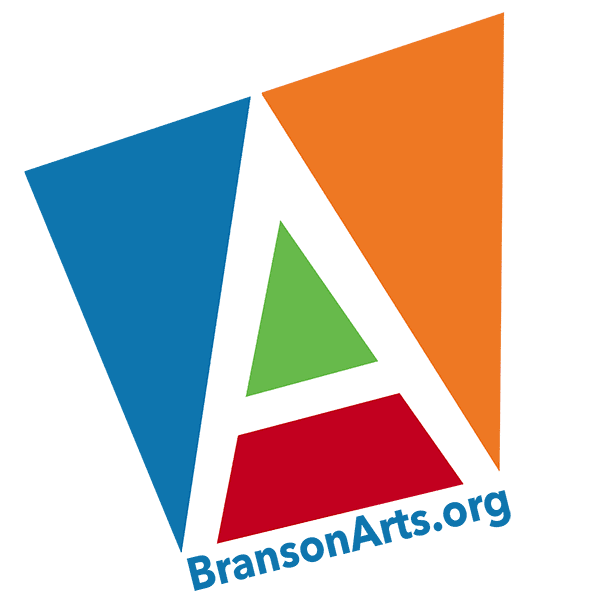 The Branson Regional Arts Council was founded in 1965 as the "Taney Arts Council," and officially established 501 (c)(3) non-profit status as "Branson Arts Council, Inc." in 1993.
Our mission is "to create exceptional artistic, cultural and educational opportunities for our community."
Financial support  is provided by BRAC members, theatre patrons, private donors, as well as additional grant support from  the Missouri Arts Council and other organizations.
BRAC, PO Box 2004, Branson, MO 65615
https://bransonarts.org/wp-content/uploads/2021/08/BRAC_5_Star_Talent_1200.jpg
628
1200
Branson Regional Arts Council
https://bransonarts.org/wp-content/uploads/2017/03/BRAC-HeaderLogo.png
Branson Regional Arts Council
2021-08-13 17:14:24
2021-08-26 22:05:06
New Talent Contest Benefits Arts In The Ozarks