Kim Hale Honored As Branson Art Citizen Of The Year 2023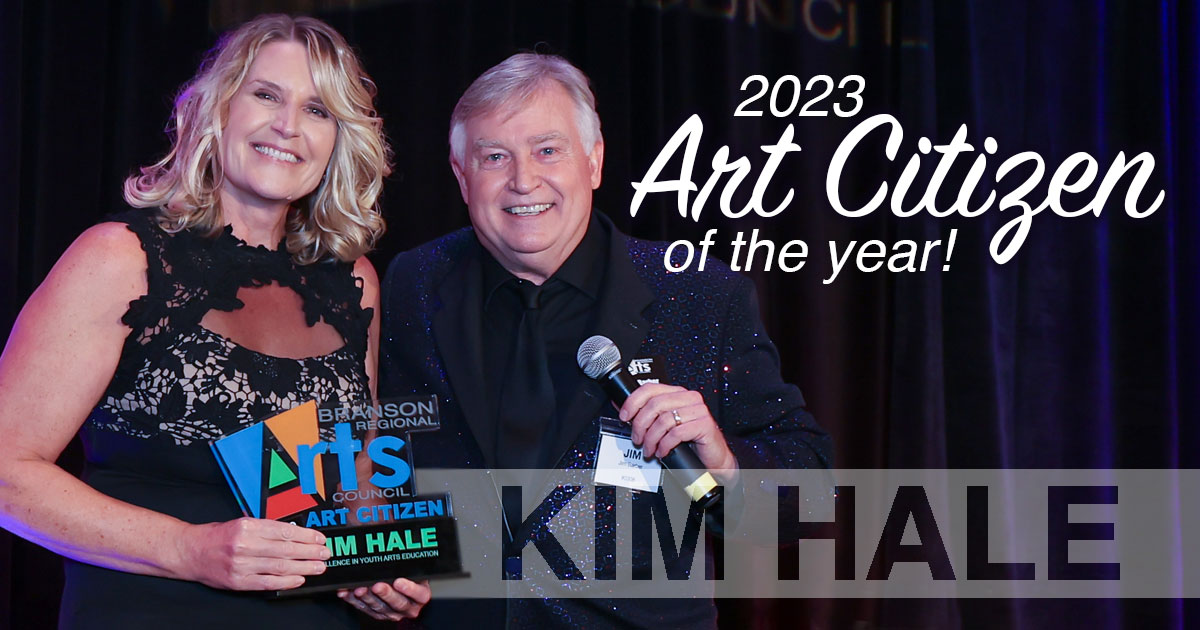 October 29, 2023

Branson Regional Arts Council

No Comments

2598 Views
At various times throughout it's 58 year history, the Branson Regional Arts Council selects an individual to receive the prestigious "Art Citizen of the Year" award. The recipients are selected by the BRAC Board of Directors due to the significant contributions they have made to the field of arts and culture in our area.
This year, BRAC Executive Director Jim Barber was thrilled to present the award to Kim Hale at the first annual Arts Gala at the Branson Convention Center on October 13, 2023. Kim has been involved heavily in the Arts Council for over ten years, including several years as the Board President. Kim has been working as a physical therapist at Mercy Branson Therapy Services for over 20 years and currently is the Therapy Manager for Mercy Branson Therapy Services. She is an orthopedic physical therapist with specialty in Dance and Performing Arts Medicine providing rehabilitation to dancers and performing artists working professionally in Branson. She has a Masters Degree in Physical Therapy and a Bachelor of Arts in Human Biology. She also served on the board of Tri-Lakes Community Theatre (TLC ) as Vice-President before it was incorporated into the Branson Regional Arts Council.
Kim has co-produced over 35 musicals and plays over the past 10 years and has enjoyed the collaboration of BRAC with the community. She organized and collaborated with local school administrators for the induction Thespian Society chapters and serves as an outreach resource for local schools and the Arts community. She is passionate about continuing to bring awareness to the importance of arts education to the youth in the Tri-Lakes area.
"The Arts foster creativity and creative thinking and intellectual curiosity and BRAC offers a place in the community where the youth and adults can grow as an Arts community." – Kim Hale
Though Kim recently stepped away from the Board of Directors after completing her 5th 2-year term, she remains as active as ever in her volunteer role of Education Director for BRAC's Youth Theatre Arts program.  Arts and Culture are essential components of human society, contributing to our intellectual, emotional, and social well being, while also playing a vital role in the preservation of our collective heritage advancement of society.
"We recognize Kim for her excellence in youth arts education, and celebrate her with this award as a way to acknowledge her value and impact on the lives of so many young people in our area communities." – Jim Barber, BRAC Executive Director
The Art Citizen of the Year award has been presented to several deserving individuals, though not necessarily every year. The following is a running list to date of past recipients:
1997 – Bill Godsey
1998 – John & Shirley Mizell
2000 – Viola Hartman
2001 – Jack & Sherry Herschend, Pete & JoDee Herschend
2002 – Steve Wehr
2003 – Andy & Debbie Williams
2006 – Americanna Magness
2007 – Marilyn Droke & Deb Corbin
2009 – Kristin Weingertner & Mary Elizabeth Bradley
2010 – Greg Hoffman
2011 – Bob & Ruth Abbott
2012 – Shanda Watts-Stringer, Bucky & AJ Heard
2013 – Robert & Barbara Cohn
2016 – Marc Mulherin & the Branson Convention Center
2017 – Bonnie Herrmann (past Arts Council Executive Director)
2023 – Kim Hale
A very special thank you to all of the past winners of this award, as well as to all of our generous donors, patrons, actors, directors, technical crew, students and hard working volunteers for helping us bring the arts to life in the Branson region!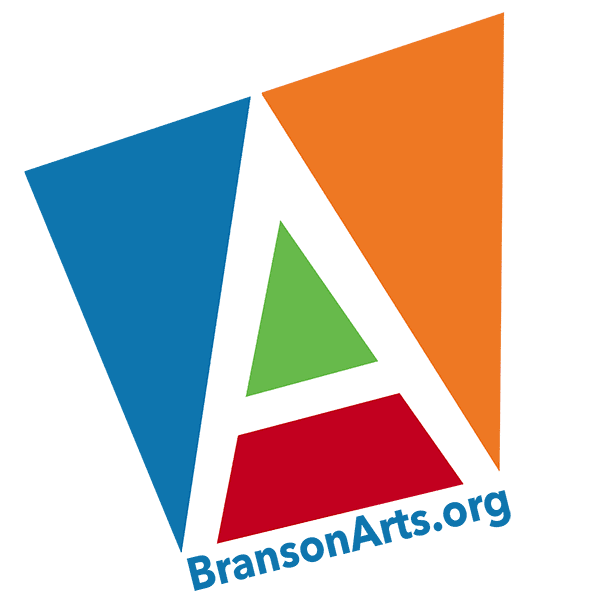 The Branson Regional Arts Council was founded in 1965 as the "Taney Arts Council," and officially established 501 (c)(3) non-profit status as "Branson Arts Council, Inc." in 1993.
Our mission is "to create exceptional artistic, cultural and educational opportunities for our community."
Financial support  is provided by BRAC members, theatre patrons, private donors, as well as additional grant support from  the Missouri Arts Council and other organizations.
BRAC, PO Box 2004, Branson, MO 65615
https://bransonarts.org/wp-content/uploads/2023/10/Kim_Hale_Art_Citizen_20223.jpg
630
1200
Branson Regional Arts Council
https://bransonarts.org/wp-content/uploads/2017/03/BRAC-HeaderLogo.png
Branson Regional Arts Council
2023-10-29 12:06:21
2023-10-31 11:31:09
Kim Hale Honored As Branson Art Citizen Of The Year 2023