Audition Announcement For The Dolly Parton Musical 9 To 5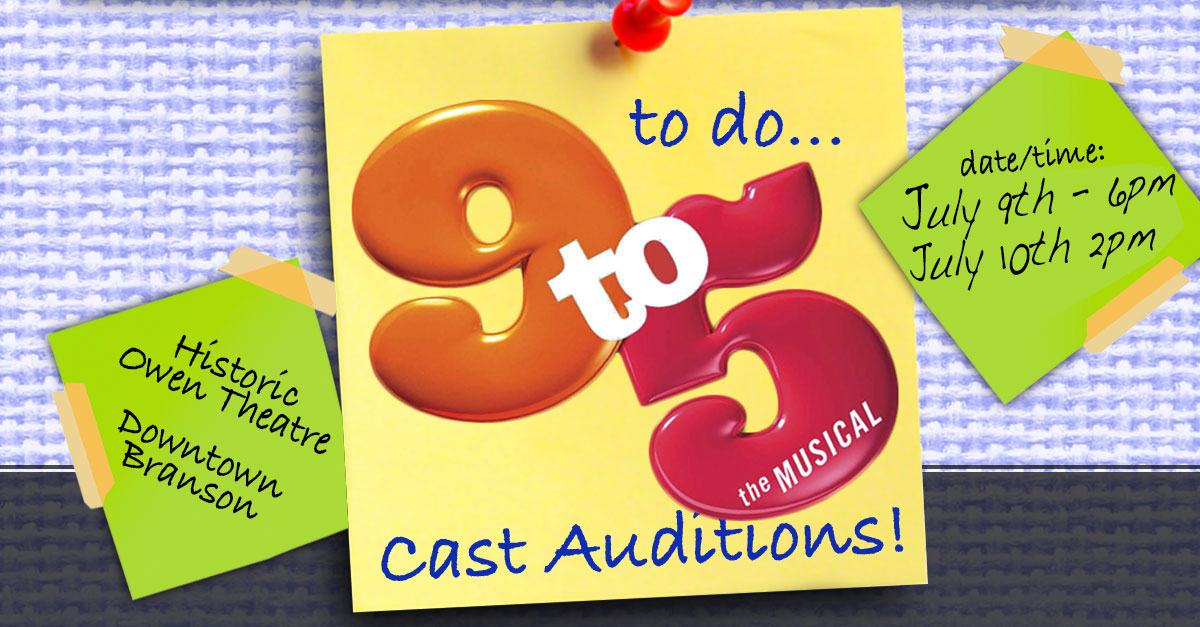 May 27, 2021

Branson Regional Arts Council

No Comments

669 Views
The Branson Regional Arts Council is holding open auditions for it's first musical of the fall; Dolly Parton's beloved classic 9 to 5 The Musical.
9 to 5 The Musical, with music and lyrics by Dolly Parton and book by Patricia Resnick, is based on the seminal 1980 hit movie.
Set in the late 1970s. This hilarious story of friendship and revenge in the Rolodex era is outrageous, thought-provoking and even a little romantic. Pushed to the boiling point, three female coworkers concoct a plan to get even with the sexist, egotistical, lying, hypocritical bigot they call their boss. In a hilarious turn of events, Violet, Judy and Doralee live out their wildest fantasy – giving their boss the boot! While Hart remains "otherwise engaged," the women give their workplace a dream makeover, taking control of the company that had always kept them down. Hey, a girl can scheme, can't she?
This high-energy show is sure to be a blast for those on the stage and in the audience! With its jubilant score and easily relatable characters, 9 to 5 is the perfect show to bring to our community.
AUDITION DATES
Friday, July 9th: 6:00-9:00pm
Saturday, July 10th: 2:00pm-5:00pm
Callbacks: Sunday, July 11th: 2:00-6:00pm
Location: Historic Owen Theatre, 205 S Commercial St., Branson, MO 65616
AUDITION REQUIREMENTS
Casting strong singers, actors, and dancers ages 16 and up!
An up to date headshot and resume.
A conflicts list from first cast meeting through performance dates.
A 1 minute cut of a musical theatre song. Preferably in the style of the show. Bring tracked accompaniment/karaoke. Accompanist will NOT be provided.
Clothes and shoes you can move and dance in. Tennis shoes, jazz shoes, character shoes, etc. for a group Dance Call.
Auditioners may be asked to cold read upon request.
If you are unable to attend scheduled auditions please contact Director, Kyle Bradley: kylebradley8913@gmail.com
ADDITIONAL NOTES:
Rehearsal schedule will be determined after casting.
First rehearsal and cast meeting/rehearsal; Sunday July 18th at 2:00pm.
Non-negotiable dates: Tech Week- Sept 5-8 and Performance Dates.
Performance dates are Sept 9-12 & 16-19, 2021 (8 performances)
CHARACTER BREAKDOWNS:
Violet Newstead
The company's Head Secretary and Mr. Hart's Administrative Assistant, she is a single mother and typically stands up for what she believes in. Attractive, strong, ambitious. Age: 40 to 50 Vocal range top: D5-F3
Doralee Rhodes
A young, sexy spitfire who works at Mr. Hart's office. She is proof that there is more to a woman than just her looks. Age: 20 to 30 Vocal range top: E5-G3
Judy Bernly
The "new" girl at the firm, she has been burned by her husband's affair and is searching for personal empowerment. Insecure, determined, and hopeful. Age: 30 to 35 Vocal range top: F5-Ab3
Franklin Hart, Jr.
One of the firm's executives and a notorious chauvinist. He is capable of faking charm but usually shows his true colors as an arrogant, self-absorbed boss. Age: 45 to 50 Vocal range top: Gb4-C3
Roz Keith
The attentive office gossip queen and snitch. She has an unrequited love for Mr. Hart and will do anything she can to win his approval. Age: 35 to 45 Vocal range top: C5-G3
Joe
A handsome, young office accountant. Genuine and nice, and smitten with Violet. Age: 25 to 35 Vocal range top: G4-B2
Dwayne
Doralee's attractive husband. He is very supportive of her professional pursuits. Age: 25 to 30 Vocal range top: G4-E2
Josh Newstead
Violet's awkward teenage son. Age: 15 to 18 Missy Franklin Hart's wife, clueless to her husband's true nature. Age: 20 to 35
Maria
A young and vibrant secretary in Hart's office. Age: 20 to 30 Vocal range top: D5-F4
Dick
Judy's soon-to-be ex-husband. An average guy, he is sporting a little less hair and a little more paunch than he did ten years ago. Age: 35 to 45
Kathy
A secretary in Hart's office with a tendency to gossip. Age: 30 to 40 Vocal range top: D5-G4
Margaret
A secretary in Hart's office with a tendency to drink. Age: 30 to 40 Tinsworthy Franklin Hart's boss and Chairman of the Board. A good man, who may be wiser to Hart's ways than he lets on. Age: 50 to 65
ENSEMBLE
Office employees, police officers, hospital employees, etc. The ensemble plays a wide variety of roles. We are seeking a full range of male and female voices including excellent low-reaching Altos, experienced Mezzo and Sopranos, Basses, Baritones and Tenors.
Here is the official musical soundtrack to help get you in the groove for the audition!
9 to 5: The Musical (Original Broadway Cast Recording)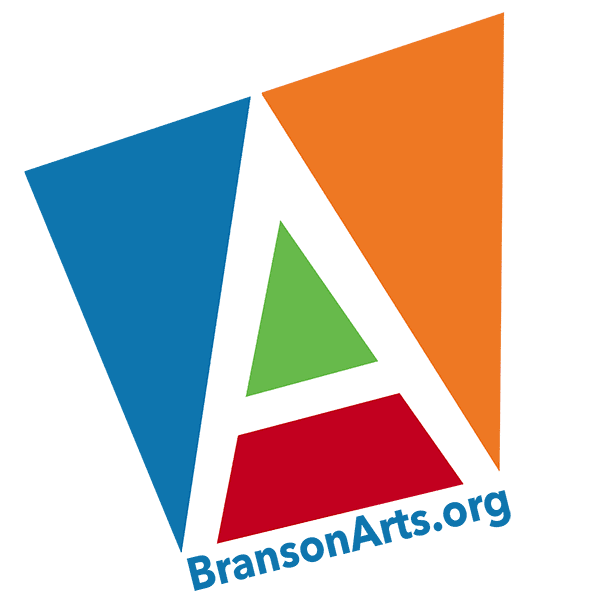 The Branson Regional Arts Council was founded in 1965 as the "Taney Arts Council," and officially established 501 (c)(3) non-profit status as "Branson Arts Council, Inc." in 1993.
Our mission is "to create exceptional artistic, cultural and educational opportunities for our community."
Financial support  is provided by BRAC members, theatre patrons, private donors, as well as additional grant support from  the Missouri Arts Council and other organizations.
BRAC, PO Box 2004, Branson, MO 65615
https://bransonarts.org/wp-content/uploads/2021/05/9to5_Auditions_1200-updated.jpg
627
1200
Branson Regional Arts Council
https://bransonarts.org/wp-content/uploads/2017/03/BRAC-HeaderLogo.png
Branson Regional Arts Council
2021-05-27 16:06:20
2022-06-21 15:55:18
Audition Announcement For The Dolly Parton Musical 9 To 5