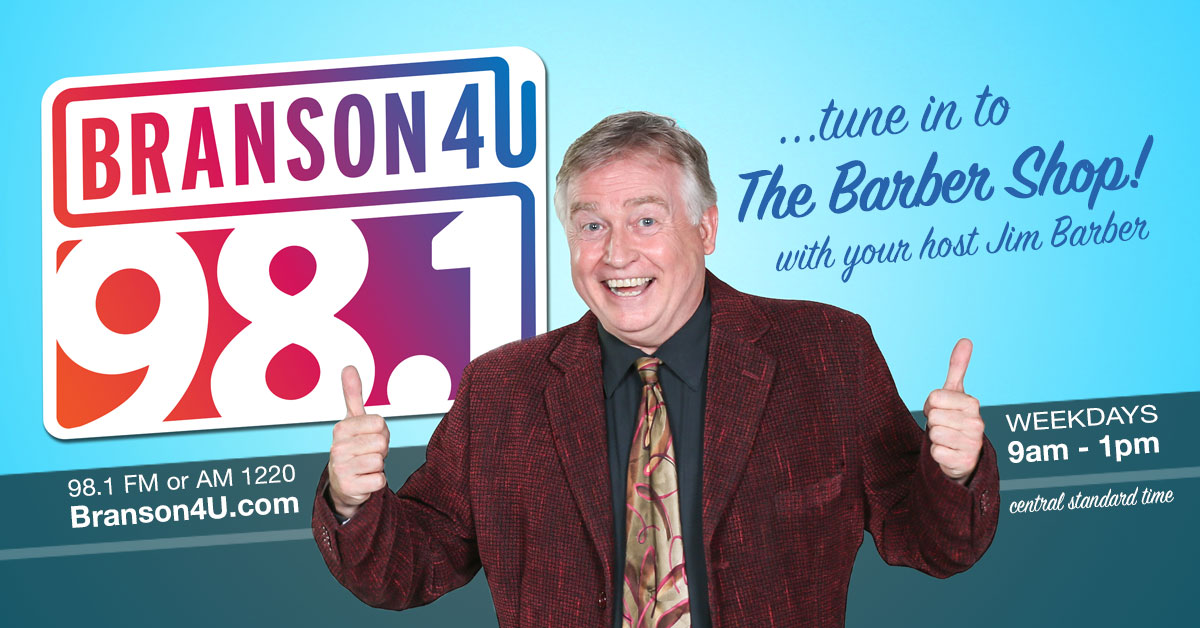 The Branson Regional Arts Council is excited to announce that Jim Barber, is going public in a big way to further help promote arts and entertainment here in the Ozarks as host of his own radio show and internet webcast.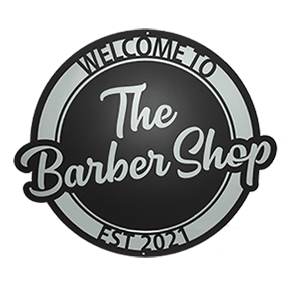 "The Barber Shop with Jim Barber" will broadcast locally on Branson radio station KCAX 98.1 FM or AM 1220 as well as stream-cast live video from the studio across the world wide web on Branson4U.com or audio via the free Tune In Radio App on your smartphone.
Beginning Monday, May 17, 2021, the show will air live, every Monday through Friday from 9am – 1pm Central Standard Time, and Jim will discuss current and upcoming arts and entertainment events, live shows and celebrity interviews, all geared for area residents and traveling visitors to the Live Music Show Capital of the World.
"My very first radio interview in Branson was in 1994 on the Steve & Janet in the Morning show, and I am so honored that Steve Willoughby, now the General Manager, has asked me to join the outstanding production team at Ozarks DynaCom which has 3 radio stations in Branson, Missouri (Legends 106.3 KRZK; My 100.1; Classic Hits 98.1 FM/AM1220) and 2 radio stations in Harrison, Arkansas (1029 The Z; The Original KHOZ 49.9FM/AM900).

I'm also thrilled to be sharing the all-new 98.1 FM Branson4U studio with my fellow Branson entertainers James Sibley (weekdays 6am-9am), and Jeff Brandt (weekdays 3pm-7pm)."
– Jim Barber
Jim has served the Branson community as the Executive Director of the Branson Regional Arts Council (BRAC) since April 2017, and he sees this new broadcasting platform as an incredible opportunity to bring even more awareness to the Arts Council's efforts in developing visual and performing arts opportunities for everyone. He will continue in his role as Executive Director and thanks the BRAC Board of Directors and Box Office Manager/Executive Assistant Karie Dykeman for their support in taking on some of his duties in order to allow him the time necessary to take on this new venture.
BRAC creates educational opportunities for area residents in all aspects of the arts including acting, vocal studies, dance, music, visual arts, directing, lighting and audio design, as well as targeted youth arts education through their Conservatory of the Arts programming which began in 2018.  Each year, BRAC also presents a series of high-level musical theatre and stage plays at the Historic Owen Theatre in downtown Branson. (Visit BransonArts.org for more info.)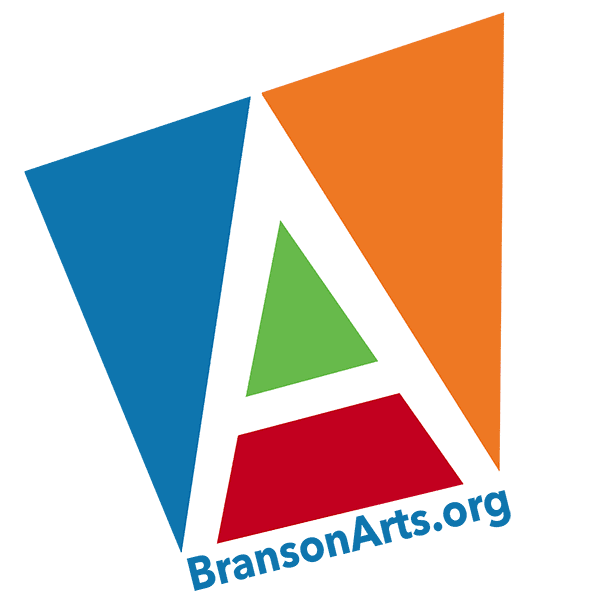 The Branson Regional Arts Council was founded in 1965 as the "Taney Arts Council," and officially established 501 (c)(3) non-profit status as "Branson Arts Council, Inc." in 1993.
Our mission is "to provide artistic, cultural and educational opportunities that support, strengthen and enhance artistic experiences for people of all ages in our area."
Financial support  is provided by BRAC members, theatre patrons, private donors, as well as additional grant support from  the Missouri Arts Council and other organizations.
BRAC, PO Box 2004, Branson, MO 65615
https://bransonarts.org/wp-content/uploads/2021/05/The_Barber_Shop_Branson_1200.jpg
628
1200
Branson Regional Arts Council
https://bransonarts.org/wp-content/uploads/2017/03/BRAC-HeaderLogo.png
Branson Regional Arts Council
2021-05-14 18:33:47
2021-05-18 22:02:00
Arts Council Executive Director To Host New Radio Show