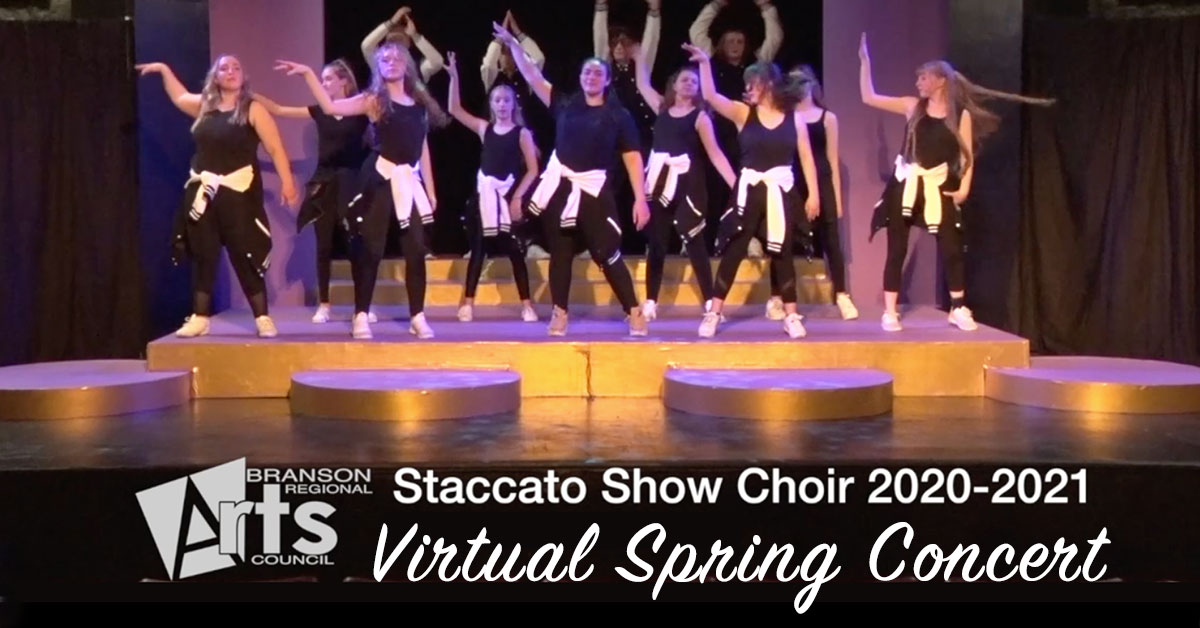 The Branson Regional Arts Council is extremely proud of the hard work by the dedicated students and faculty of the BRAC Conservatory of the Performing Arts which has provided youth education opportunities in music, theatre, vocal studies, acting, and the visual arts since 2018 at the Historic Owen Theatre in downtown Branson.
2020 was an especially difficult year due to the pandemic, and our 2020-2021 Staccato Show Choir students had to audition and perform in extremely challenging conditions that included online video sessions from home, outdoor practices, and socially distanced rehearsal sessions while wearing face masks much of the time.
We decided to present our 2021 Spring Concert as a virtual performance by recording group and solo segments (without an audience) on the stage of the Historic Owen Theatre, then presenting it online as a digital video for all to enjoy at their leisure.
Staccato Show Choir is an energetic advanced musical group that combines a challenging music repertoire with entertaining choreography. Under the direction of Jacob Estes, the choir focuses on elevating and applying its formal training into lively, breath taking "show" style performances. Students study advanced music theory, vocal warm up, stage etiquette, presence and showmanship, as well as multi-part choral music with vocal director Delyla Uebel.
"What a year it has been! I couldn't be prouder of each and every one of my students for going on this journey with me. After all the challenges of the pandemic, I'm so grateful we were able to still keep the arts alive!" – Jacob Estes, Staccato Director
Branson-Springfield area youth ages 12-18 who are interested in participating in the 2021-2022 cast of Staccato Show Choir are encouraged to contact BRAC at edu@bransonarts.org or 417-336-4255.
And now… please enjoy the many talented students who are Staccato Show Choir!
SPRING SHOWCASE LINE-UP (69 minutes)
STACCATO (Baby One More Time)
JORDAN KENDRICK with accompanist DELYLA UEBEL (Think Of Me)
THOMAS FERGUSON (Corner Of The Sky)
ASHLEY RODGERS (All That Jazz – dance)
CARTER HENDRICKSON (Never Ever Getting Rid Of Me)
STACCATO (Feel It Still)
ABBY WHEELER (Hopelessly Devoted To You)
CARTER HENDRICKSON (The Moon And Me)
LIYA RIVERE & THOMAS FERGUSON (First Date/Last Night)
RENEE ELKADY (What Baking Can Do)
STACCATO (When The Party's Over)
SEANNA BOUNDS (On My Own)
SOPHIE DOUGLAS & ABBY WHEELER (You Don't Know Me)
LIYA REVERE & CARTER HENDRICKSON (More Than Words)
MEGAN ROGERS (Imagine – dance)
PACE GILLMAN (A Million Dreams)
STACCATO (Happy Days Are Here Again)
SOPHIE DOUGLAS (Wondering)
SEANNA BOUNDS (She Used To Be Mine)
LIYA RIVERE (My Man)
RENEE ELKADY (Once Upon A Time)
JORDAN KENDRICK (In My Dreams)
STACCATO w/ Delyla Uebel (Rainbow – live audience)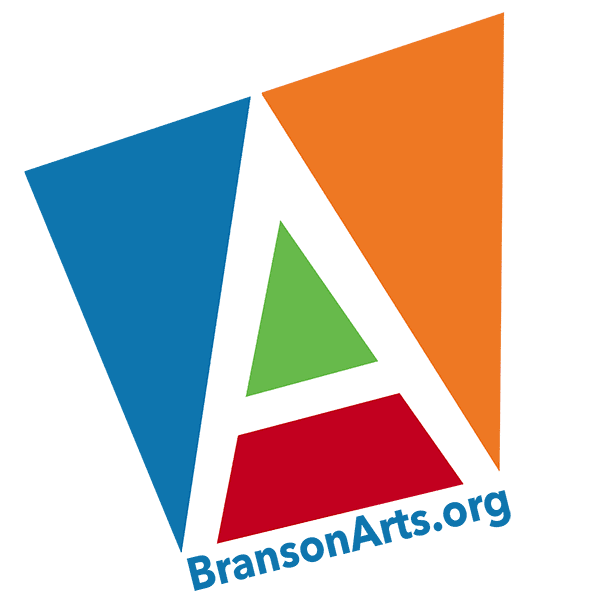 The Branson Regional Arts Council was founded in 1965 as the "Taney Arts Council," and officially established 501 (c)(3) non-profit status as "Branson Arts Council, Inc." in 1993.
Our mission is "to provide artistic, cultural and educational opportunities that support, strengthen and enhance artistic experiences for people of all ages in our area."
Financial support  is provided by BRAC members, theatre patrons, private donors, as well as additional grant support from  the Missouri Arts Council and other organizations.
BRAC, PO Box 2004, Branson, MO 65615
https://bransonarts.org/wp-content/uploads/2021/05/Staccato_Spring_Concert_1200.jpg
628
1200
Branson Regional Arts Council
https://bransonarts.org/wp-content/uploads/2017/03/BRAC-HeaderLogo.png
Branson Regional Arts Council
2021-05-13 12:13:22
2021-05-13 12:13:22
Watch The Staccato Show Choir Virtual Spring Concert Here