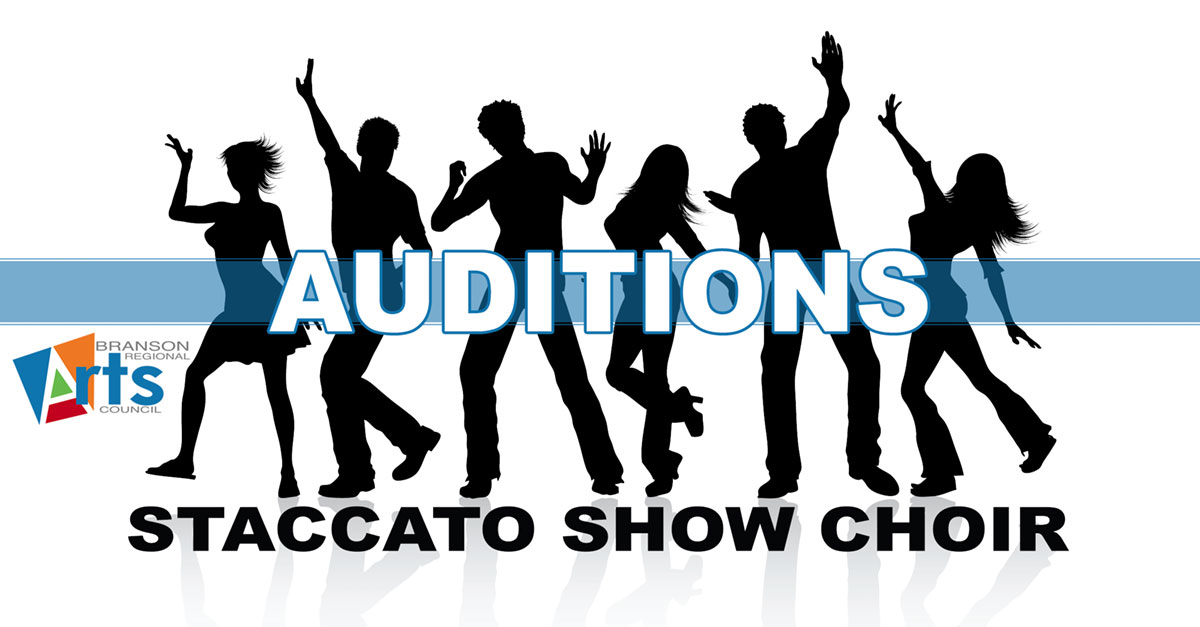 July 13, 2021

Branson Regional Arts Council

No Comments

642 Views
The Branson Regional Arts Council is seeking new talent for the 2021-2022 Staccato Show Choir.
Do you love to sing and dance? Perform live concerts and public events? Want to travel? Then this is the place for you!
We are looking for at least 20 singers and dancers between the ages of 12-18 to represent the Branson Regional Arts Council for their 2021-2022 performance and competition season.
Staccato is an advanced show choir focusing on many different styles of music (Pop, Musical Theatre, Classical, Jazz..etc) under the direction of Jacob Estes and Delyla Uebel.
Please note this is an advanced level, fast paced group. During our season we will learn a full 20-30 minute competition set, as well as several other songs for concerts and events. We also have opportunities during the year for solo pieces, and small ensemble numbers. We desire committed individuals who will work hard.
Staccato Audition Information:
Video auditions are requested for the first singing round, then if you pass, you will be called to a live dance audition at the Historic Owens Theatre.
Submission songs must be no longer than 90 seconds.
Please no a cappella singing
Sing a song in one of the following styles (Pop, Musical Theatre, Classical, Jazz)
In the video, please say your full name and age
Audition submission deadline is Friday, July 23, 2021
The easiest way to submit your video auditions is to upload it to YouTube, set the video to unlisted, then email the link to BRAC.
Please send all video submissions to edu@bransonarts.org no later than July 30, 2021.
Annual Tuition
There is an annual tuition ($405 per student) that assists BRAC in our educational instructor, sheet music, music licensing, and other expenses throughout the season. Selected students will be presented with complete details and scholarship opportunities may be available for qualified students.
Enjoy some videos of our past Staccato performances…
Additional Information
Staccato Show Choir is an energetic advanced musical group intended to combine challenging music repertoire with entertaining choreography. The choir will focus on elevating and applying its formal training into lively, breath taking "show" style performances.
Students will study advanced music theory, vocal warm up, stage:etiquette, presence & showmanship and multi-part choral music. The directoral leadership will be both demanding & rewarding. The time at rehearsal will be run in a serious "conservatory master class" style meaning from the moment the students enter the theater until they leave the theater… training is in process.
The directors will lead incredibly intensive rehearsals that will result in mind-blowing results and outstanding performances. Students chosen to participate in this choir will gain invaluable vocal training, meaningful friendships and treasured memories for a lifetime.
Participation in the choir is at the sole discretion of the directors.
Show Choir Performances typically include: Fall Concert, Winter Showcase & Spring Concert. Additional community performances may be added throughout the year.
Formal coordinated hair/make up styles & attire will be required for performances.
Show Choir members will be invited on an optional year-end performing trip opportunity that will be an additional cost above the annual tuition. Fundraising will be available. More details will be provided in August.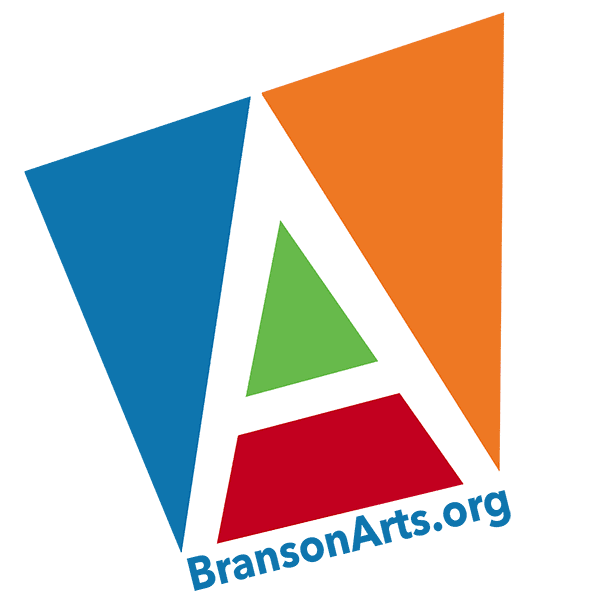 The Branson Regional Arts Council was founded in 1965 as the "Taney Arts Council," and officially established 501 (c)(3) non-profit status as "Branson Arts Council, Inc." in 1993.
Our mission is "to create exceptional artistic, cultural and educational opportunities for our community."
Financial support  is provided by BRAC members, theatre patrons, private donors, as well as additional grant support from  the Missouri Arts Council and other organizations.
BRAC, PO Box 2004, Branson, MO 65615
https://bransonarts.org/wp-content/uploads/2021/07/2021-Staccato_Auditions_1200.jpg
627
1200
Branson Regional Arts Council
https://bransonarts.org/wp-content/uploads/2017/03/BRAC-HeaderLogo.png
Branson Regional Arts Council
2021-07-13 16:24:57
2022-08-26 14:35:28
Staccato Show Choir Announces Auditions For Singer Dancers Age 12-18