Snowdeer Christmas Musical Takes Flight This Saturday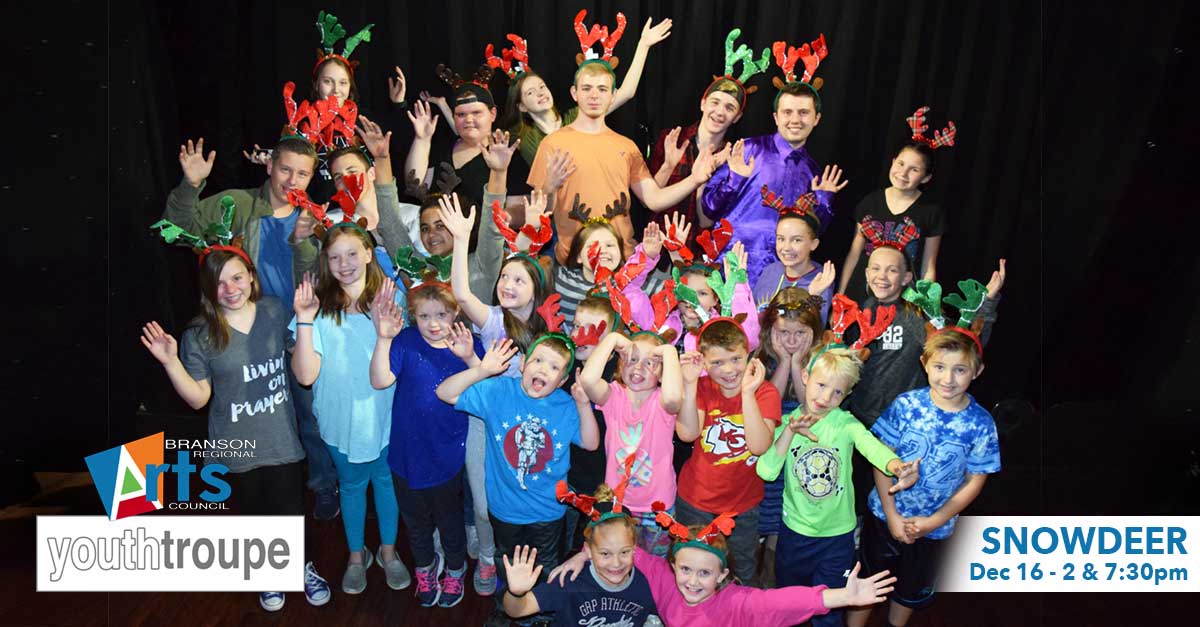 The Branson Regional Arts Council's Youth Troupe presents Randy Plummer's SNOWDEER® Christmas Story at the Historic Owen Theatre in Downtown Branson this Saturday, December 16th at 2pm and 7:30pm. [download high rez photo]
General Admission and VIP tickets are available online at BransonArts.org. Seating is limited.
Featuring a cast of 30 talented area youngsters, this original family holiday musical is presented as a fundraiser to assist future Arts Council productions at the Historic Owen Theatre!
SNOWDEER® is a Christmas story about a 7 year old buck who lives in the small town of Doe Run. His Christmas Wish is to pull Santa's sleigh on Christmas Eve to deliver gifts to all of the children and animals in the world. It's a story for adults and children of all ages, filled with the fun and fantasy that only Christmas brings, along with the true meaning sprinkled within.
Jim Barber, Executive Director of the Branson Regional Arts Council, said, "We are thrilled for this opportunity to present another Youth Troupe Christmas production at the Owen Theatre before we transition into the facility in January as our full-time home for community theatre, arts programs, special events and more. The current theatre residents, Diana Lynn, Keith Allyn, and Debi Wills have been terrific to work with and are big supporters of our efforts to establish more arts opportunities in the Branson area."
Barber, also shared his excitement about working with Randy Plummer, the creator of the musical. "Randy is one of the most talented, and humble people I've ever met. His love for the Ozarks is evident throughout this story, and his original music score is just spectacular. We have an amazing cast of talented kids, with loving, dedicated parents. Everyone has worked very hard to present a fun, memorable show for our community."
The SNOWDEER® Production Team Includes: Randy Plummer – Writer and Composer; Kim Hale and Lisa Murphy – Producers; Jim Barber – Director; Roz Slavik – Assistant Director; and Daniel Groff – Choreographer.
SNOWDEER® Cast Members Include: Nathanael Bond as Grandpa Deer; Brynleigh Hill as Snowdeer; Abigail Sundahl as Deerlores; Hunter Hull as Jim-Buck; Jordan Kendrick as Plum Puddin'; Emrie Straka as Pinecone; Bryan Campbell as Santa; Courtney Poe as Mrs. Santa; Kylee Sikes as Strike The Bell; Sean Campbell as Harvey Elf; Dylan Pratt as Jay The Disc Jockey Elf; Johanna Luthardt as Dee The Disc Jockey Elf; Halle Horn as Halle Elf; Landon Comer as Landon Elf; Layrie Payne as Layrie Elf and Snowdeer Understudy; Liam Hill as Liam Elf; Hannah Hamilton as Hannah Elf; Caleb Sundahl as Caleb Elf; Betsey Sundahl as Betsey Elf; Libby Sundahl as Libby Elf; Luke Sundahl as Luke Elf; Katie Sundahl as Katie Elf; Charli Gillan as Charli Elf; Aleah Oltjenbrun as Aleah Elf; Jonah Conque as Jonah Elf; Bradie Conque as Bradie Elf; Hallie Groff as Hallie Elf; Sophia Brown as Sophia Elf; Ember Straka as Purple Mouse; Cole Hill as Branson The Balladeer.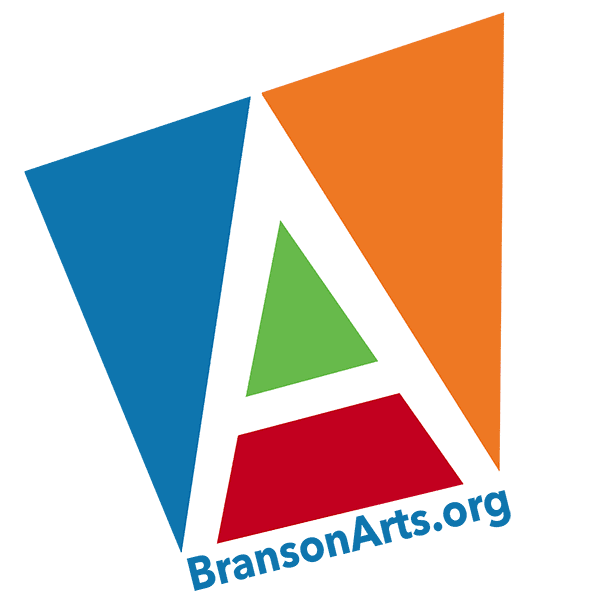 The Branson Regional Arts Council was founded in 1965 as the "Taney Arts Council," and officially established 501 (c)(3) non-profit status as "Branson Arts Council, Inc." in 1993.
Our mission is "to create exceptional artistic, cultural and educational opportunities for our community."
Financial support  is provided by BRAC members, theatre patrons, private donors, as well as additional grant support from  the Missouri Arts Council and other organizations.
BRAC, PO Box 2004, Branson, MO 65615
https://bransonarts.org/wp-content/uploads/2017/12/snowdeer_cast_1200.jpg
627
1200
Branson Regional Arts Council
https://bransonarts.org/wp-content/uploads/2017/03/BRAC-HeaderLogo.png
Branson Regional Arts Council
2017-12-12 09:04:31
2017-12-12 09:04:31
Snowdeer Christmas Musical Takes Flight This Saturday