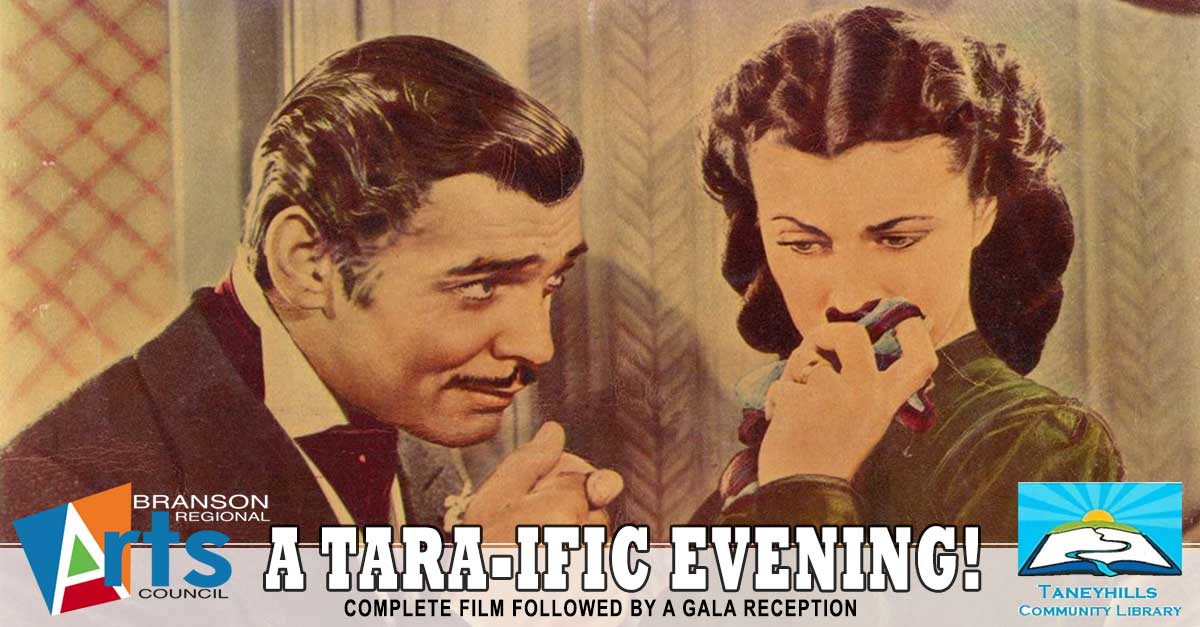 A Tara-ific Event Is Blowing Into Branson!
The Branson Regional Arts Council and the Taneyhills Community Library are co-sponsoring an incredible Gala Film and Art Fundraising Event.
"We are so excited to present this award winning film that received 8 Academy Awards in 1939, including Best Picture as well as an Oscar for Vivian Leigh's portrayal of Scarlett."
– Adele Groote, Taneyhills Community Library Liaison
On Saturday, September 29, 2018, the American classic film, Gone With The Wind, returns to the Historic Owen Theatre in Branson, 78 years after it was first released in 1940. Written by Margaret Mitchell, this famous film stars Clark Gable and Vivian Leigh and is one of the most recognized films of all time.
"The Branson Regional Arts Council has been seeking a means to collaborate more often with our community library, and this opportunity has worked out beautifully. The Historic Owen Theatre opened in 1936 and uniquely brings a sense of nostalgia to the film. We want to thank Marc Mulherin, Clint Cross, and the entire team at the Branson Convention Center for their enthusiasm and contribution in making this after-movie artist reception possible."
– Jim Barber – Executive Director of BRAC
GONE WITH THE WIND EVENT TICKETS
A Tara-themed gala at the Branson Convention Center Art Gallery will immediately follow the movie. The reception includes a large assortment of hor d'oeuvres, cash bar, music and visual art exhibition with an opportunity to meet the amazing local area artists on display. Participants are encouraged to dress in period costume.
"This event came about through The Great American Read project with PBS. The library is a co-sponsor of this 7-part television series exploring and celebrating the power of reading, and told through the prism of America's 100 best-loved novels. The television series, beginning September 11th at 7:00pm on Ozark Public Television, is the centerpiece of an ambitious multi-platform digital, educational and community outreach campaign, designed to get the country reading and passionately talking about books. Our local PBS station is very excited that the library and the Branson Regional Arts Council is hosting this Gala to celebrate Margaret Mitchell's iconic Pulitzer prize novel through the showing of the epic film."
– Marcia Schemper-Carlock – Taneyhills Community Library Director
The event kicks off with the showing of Gone With The Wind at 1:00 pm, followed by the Tara-ific Gala Reception at 5:45 pm. Cost to attend is $29.95 per person which includes a reserved theatre seat to the film, and the Gala Art Reception, just one block away at the Branson Convention Center. A portion of your ticket is tax deductible as this event is a fundraiser for both organizations.
With only 200 seats available, advance reserved tickets are recommended by visiting BransonArts.org/gonewiththewind.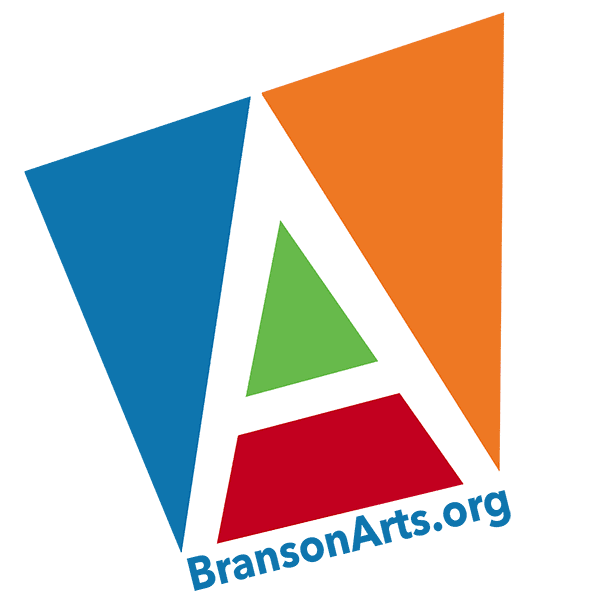 The Branson Regional Arts Council was founded in 1965 as the "Taney Arts Council," and officially established 501 (c)(3) non-profit status as "Branson Arts Council, Inc." in 1993.
Our mission is "to provide artistic, cultural and educational opportunities that support, strengthen and enhance artistic experiences for people of all ages in our area."
Financial support  is provided by BRAC members, theatre patrons, private donors, as well as additional grant support from  the Missouri Arts Council, City of Branson, and other organizations.
BRAC, PO Box 2004, Branson, MO 65615
https://bransonarts.org/wp-content/uploads/2018/08/Gone_With_The_Wind-2-1200.jpg
627
1200
Branson Regional Arts Council
https://bransonarts.org/wp-content/uploads/2017/03/BRAC-HeaderLogo.png
Branson Regional Arts Council
2018-08-30 06:15:31
2018-08-30 17:05:01
A Tara-ific Event Is Blowing Into Branson