Steel Magnolias At The Historic Owen Theatre
The Branson Regional Arts Council launches their 7th theatrical production of the year, as Steel Magnolias opens August 29th at the Historic Owen Theatre.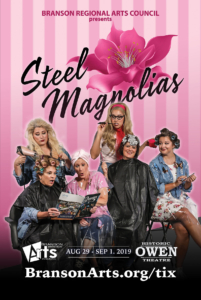 The Owen stage has transformed into Truvy's Beauty Salon in Chinquapin, Louisiana, where all the ladies who are "anybody" come to have their hair done. Filled with hilarious repartee, the play moves toward tragedy when the spunky Shelby (a diabetic) risks pregnancy and forfeits her life. The sudden realization of their mortality affects the others, but also draws on the underlying strength—and love—which give the play, and its characters, the special quality to make them truly touching, funny and marvelously amiable company in good times and bad.Playwright, Robert Harling, had one reason for crafting this beautiful story.  He wanted to preserve the memory of his real-life sister.  Little did he know that her life would go on to inspire one of the most beautiful, heartwarming tributes ever to grace the stage and silver screen. 
The production is under the Direction of Lloyd Alexander-Holt who said, "I hope that as you experience this story on stage, you are reminded of the Steel Magnolias in your life. Those strong, yet loving individuals who have helped you become who you are today."
Special appreciation to Starboard Corporation, State Park Marina and The Harbor for their financial assistance as the Center Stage Co-Sponsors of this production.
Cast members of Steel Magnolias are Amy Miller (Truvy Jones), Kristen Dasto (Annelie Dupuy-Desoto), Julie Musser (Claire Belcher), Kellsey Bradley (Shelby Eatenton-Latcherie), Mindy Law (M'Lynn Eatenton) and Roz Slavik (Ouiser Boudreaux).
The production team includes Kim Hale, Lisa Murphy, Karie Dykeman (Producers), Lloyd Alexander-Holt (Director), Corey Mitchell (Technical Director), Jordan Alexander-Holt, Kyle Bradley (Stage Managers), Sean Myers (Assistant Stage Manager), Pamela Meadows (Lighting Design), Mac Hill (Sound Technician), Roz Slavik (Prop Master), Marshall Meadows (Photography), Jim Barber (Marketing), and Corey Mitchell, Julie Musser, Mark Musser, Michael Horn, Mike Groff, Amy Miller, Josh Williams, and Kyle Bradley (Set Construction). 
Steel Magnolias opens August 29th and runs for six performances: Thursday, Friday, Saturday, Sunday at 7pm, and Saturday, Sunday at 2pm.
Advance tickets are recommended at BransonArts.org/tix or by calling the Historic Owen Theatre Box Office at 417-336-4255.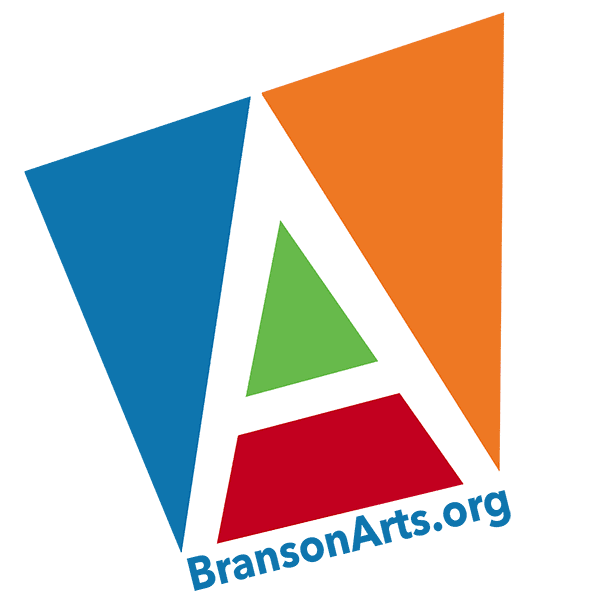 The Branson Regional Arts Council was founded in 1965 as the "Taney Arts Council," and officially established 501 (c)(3) non-profit status as "Branson Arts Council, Inc." in 1993.
Our mission is "to provide artistic, cultural and educational opportunities that support, strengthen and enhance artistic experiences for people of all ages in our area."
Financial support  is provided by BRAC members, theatre patrons, private donors, as well as additional grant support from  the Missouri Arts Council, City of Branson, and other organizations.
BRAC, PO Box 2004, Branson, MO 65615
https://bransonarts.org/wp-content/uploads/2019/08/State_Park_Marina_Sponsor-1200.jpg
627
1200
Branson Regional Arts Council
https://bransonarts.org/wp-content/uploads/2017/03/BRAC-HeaderLogo.png
Branson Regional Arts Council
2019-08-21 10:27:28
2019-08-21 10:27:28
Steel Magnolias Opens At Historic Owen Theatre