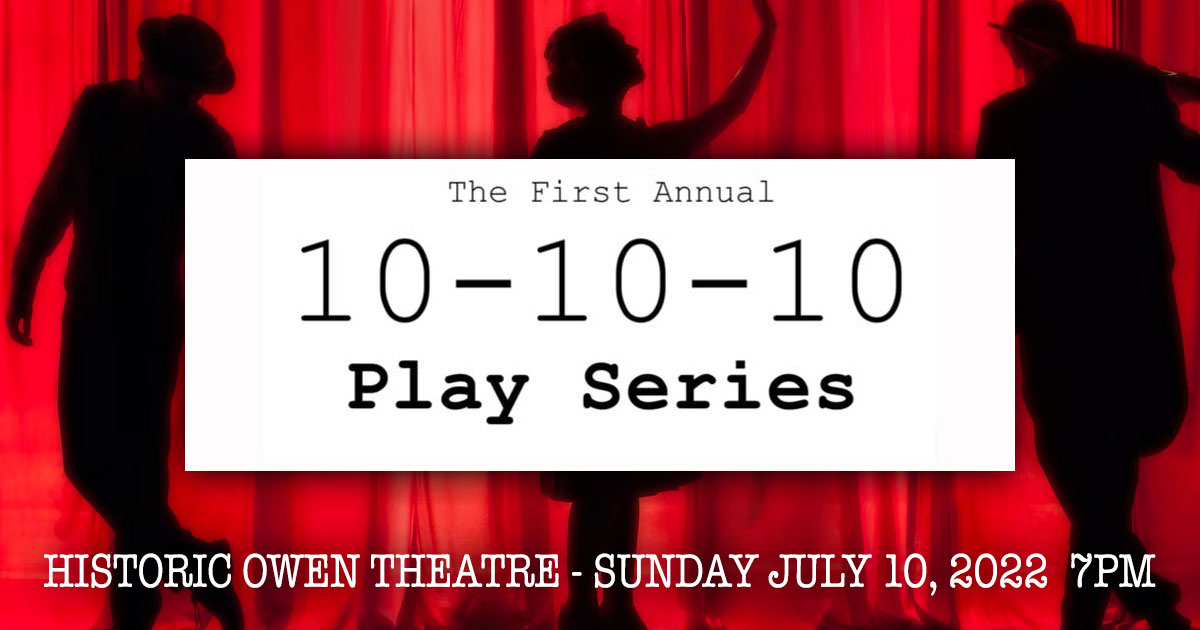 July 6, 2022

Branson Regional Arts Council

No Comments

13460 Views
The Branson Regional Arts Council presents the first annual 10-Minute Play Series at the Historic Owen Theatre this Sunday, July 10th at 7pm. The 10-10-10 will encourage local writers and directors of all skill and experience levels to practice their art in a low-stakes, low-commitment, safe environment.
The evening will consist of ten plays lasting no longer than 10 minutes each, with a variety of styles presented. Plays include a contemporary comedy and drama, a fantasy, a surrealist piece, a silent film-style play, 2 classical plays—one being a George Bernard Shaw excerpt and the other, a play written by Benjamin Franklin, and more.
Kyle Blanchard is the inspiration behind this new event, and is also participating as one of the directors.
"This year, the directors and plays were chosen ahead-of-time from locals that displayed interest, but in the future anyone will be able to submit their play and/or submit to direct.

Writers and Directors will be chosen on a first-come basis with no regard to experience!"

– Kyle Blanchard – BRAC Board Member & 10-10-10 Director
Admission is free, but a $10 donation at the door would be appreciated to benefit BRAC's Arts Education Program providing training and arts opportunities in theatre, music, vocal, dance, technical production and the visual arts for area residents of all ages.
Seating is limited, so come when the doors open at 6:30 to ensure you have a seat!
There will be a ten-minute intermission and concessions will be available for purchase. A Talkback session will follow the play presentations for audience reaction and questions.
All plays are rated PG or PG-13. There is some mild adult language and violence.
This year the directors include: Kyle Blanchard, Ellie Faggion, Michael Phillips, Ryan Hippe, Joey Faggion, Megan King, Cole Litwiller, Jonah Outhouse, and Josh Boulden (directing 2 plays).
The technical team include: Pamela Meadows, Mac Hill, Sarah Briggs and Tori Hurley.
The selected plays include:
PEARL'S BIG DAY – Written and Directed by Michael Phillips. Featuring Deanna Bruce, Cat Faggion, Ian lahlum, Michael Sager, Addison Montgumrey, Aaron Munn, Chris Skillern,Kahrie Stegman and Michael Phillips.
GASLIGHT – Written and Directed by Kyle Blanchard. Starring Josiah Mayer, Jonathan Crum, Megan King and Mariah Garrett
MAN AND SUPERMAN by George Bernard Shaw – Directed by Josh Boulden. Starring Ashlind Hippie, Natalie Hensarling, and Jameson Clanton.
UNSPOKEN – Written and Directed by Jonah Outhouse. Starring Jason Lightfoot and Andy Brown.
WHILE THE AUTO WAITS – Adapted and Directed by Megan King. Starring Jonathan Crum, Ashlind Hippe, Andy Brown and Nicole Horton
WHAT IF… THE PRINCE FOLLOWED by Ellie Faggion. Directed by Cole Litwiller.
Starring Mariah Garrett and Aaron Munn.
THE LEAST OF THESE – Written and Directed by Ryan Hippe. Starring Nick Carrano and Kyra Carrano.
DIALOGUE BETWEEN FRANKLIN AND THE GOUT by Benjamin Franklin. Directed by Josh Boulden. Starring Cat Blanchard and Michael Sager
HEART OF HEARING by Joseph Zeccola. Directed by Ellie Faggion. Starring Brandon Farrar and Rosalie Burr.
SPOOŃ – Written & Directed by Joey Faggion. Starring Shekinah Davis, Judah Fox, Audrey Noll, and Adam Hood.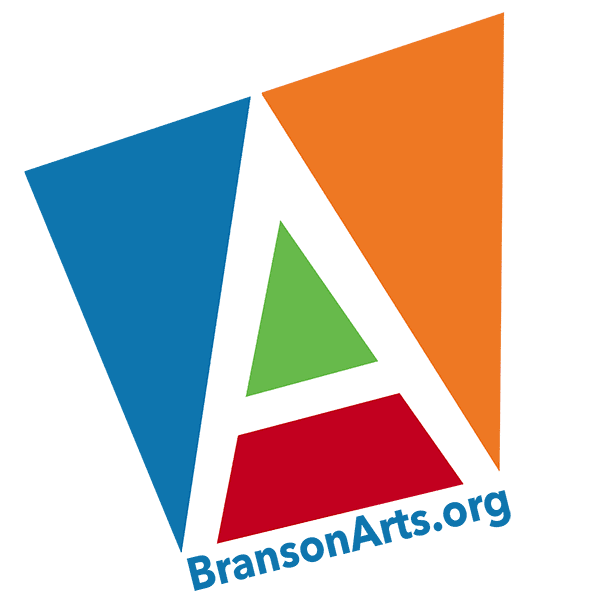 The Branson Regional Arts Council was founded in 1965 as the "Taney Arts Council," and officially established 501 (c)(3) non-profit status as "Branson Arts Council, Inc." in 1993.
Our mission is "to provide artistic, cultural and educational opportunities that support, strengthen and enhance artistic experiences for people of all ages in our area."
Financial support  is provided by BRAC members, theatre patrons, private donors, as well as additional grant support from  the Missouri Arts Council and other organizations.
BRAC, PO Box 2004, Branson, MO 65615
https://bransonarts.org/wp-content/uploads/2022/07/10-10-10-Branson-1200.jpg
630
1200
Branson Regional Arts Council
https://bransonarts.org/wp-content/uploads/2017/03/BRAC-HeaderLogo.png
Branson Regional Arts Council
2022-07-06 15:04:02
2022-07-06 15:04:02
See 10 Exciting Plays That Are Each 10 Minutes in Length on July 10th!