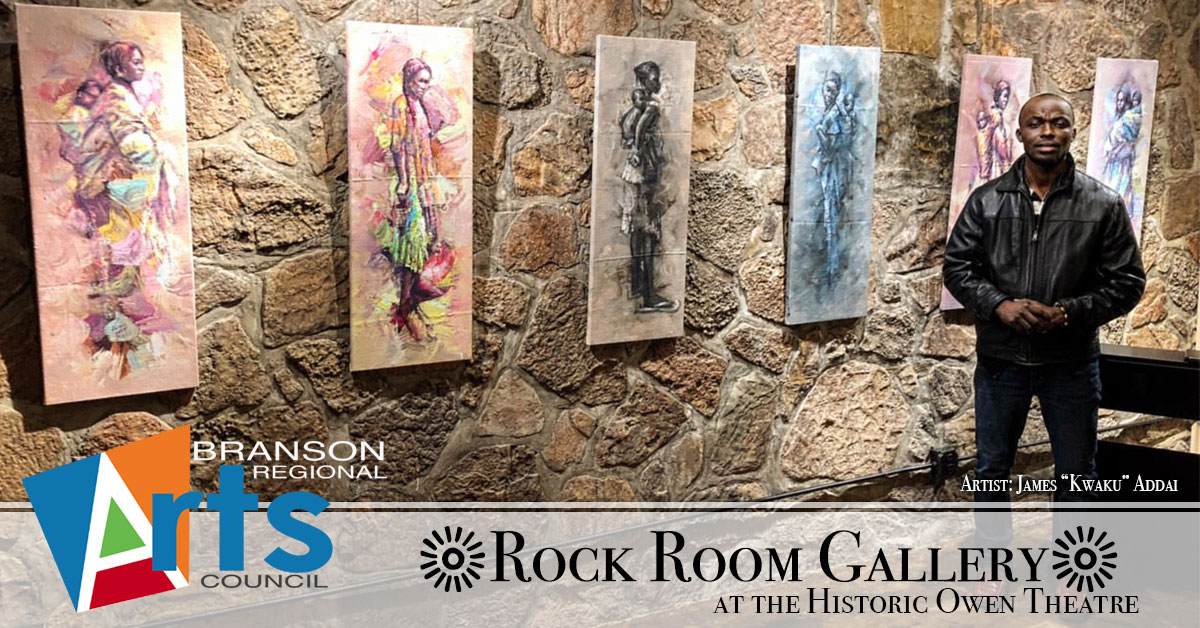 Rock Room Art Gallery At The Historic Owen Theatre
When the Branson Regional Arts Council began operations from their new home in the Historic Owen Theatre in January 2018, one of their short term goals was to create an artist gallery, within the venue, as a place to feature a variety of area artists in rotation to coincide with major theatrical musicals and plays on the Owen Theatre stage.
"This gallery space fits perfectly into our long term goal of preserving the rich cultural heritage that Jim Owen brought to our community when he built the entertainment venue in 1936. In fact, in addition to the movie theatre, the original use of this facility included a jewelry and art gallery shop curated by Elsa Bates Freund, the famed Ozarks artist and good friend of Jim Owen."
– Jim Barber, Executive Director of the Arts Council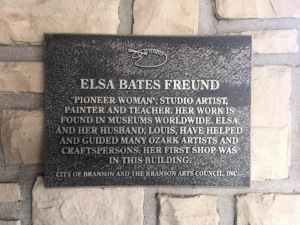 Elsa Bates Freund was commemorated by the City of Branson and the Branson Art Council with a metal plaque in her honor, mounted to the front entrance of the Historic Owen Theatre building on South Commercial Street.
Two of her four original wall murals are still on display inside the seating area of the theatre. Unfortunately, a previous tenant painted over two of the four murals, but the Arts Council is exploring the possibility of restoring those original works for future generations to enjoy.
Creation of this new artist gallery space was possible because of the generous donations and hard work from several volunteer board members of the Branson Regional Arts Council and others. Special thanks to Marty Schmitt (donated art wall hanging system), Darla Howe, Nathan Howe, Kim Hale, Art Hale (room preparation, sanding painting, staining, lighting fixtures and curtains), and Lowe's Hollister (donated paint and stain).
Lisa Murphy, BRAC Board Member Emeritus and Art Committee Chair, invited Internationally renowned artist, James "Kwaku" Addai, to be the first artist featured in the new gallery space.  An opening night reception at the gallery was celebrated by patrons attending the musical Seven Brides For Seven Brothers on November 1st, with special music provided by pianist Delyla Uebel.
Several of Addai's works have been on display for the past two theatre productions, and were enjoyed by approximately 2,000 patrons. He also donated his artistic skills to paint a canvas mountain scene backdrop for the Seven Brides for Seven Brothers musical production.
If you didn't get an opportunity to see Mr. Addai's work at the Historic Owen Theatre, he is also currently featured at the Branson Convention Center Art Exhibition along with a dozen other talented area artists. This Branson Regional Arts Council sponsored exhibition is located on the second floor tier of the Branson Convention Center, and open year round to the general public.
Coming to the Rock Room Gallery in 2020…
In 2020, the Arts Council plans on featuring a wide variety of local area artists in the Rock Room Gallery, with rotating exhibitions that relate in some way to the featured stage production at the time.
Currently, the gallery exhibits will only be open to the public in conjunction with any live musicals or plays presented at the theatre. Discussions are in the works, however, to secure a full or part-time curator so that regular gallery visiting hours may be established year-round.
Call For Artists…
On February 14th, the musical The Wizard Of Oz will be presented, and any artists who would like to submit theme related works for consideration to be displayed in the gallery are asked to contact the Branson Regional Arts Council at info@bransonarts.org. If selected, artists will be able to offer their exhibited works for sale to the public during the run of the musical which is expected to play to sold out audiences through March 1st.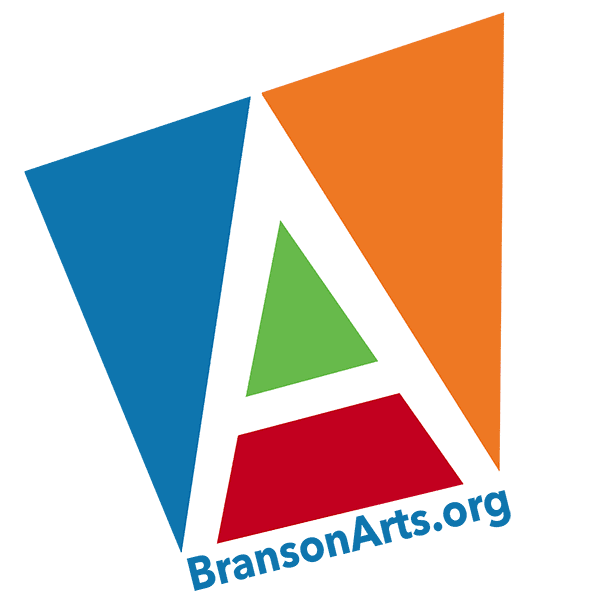 The Branson Regional Arts Council was founded in 1965 as the "Taney Arts Council," and officially established 501 (c)(3) non-profit status as "Branson Arts Council, Inc." in 1993.
Our mission is "to provide artistic, cultural and educational opportunities that support, strengthen and enhance artistic experiences for people of all ages in our area."
Financial support  is provided by BRAC members, theatre patrons, private donors, as well as additional grant support from  the Missouri Arts Council, City of Branson, and other organizations.
BRAC, PO Box 2004, Branson, MO 65615
https://bransonarts.org/wp-content/uploads/2019/12/Rock_Room_Gallery_1200.jpg
628
1200
Branson Regional Arts Council
https://bransonarts.org/wp-content/uploads/2017/03/BRAC-HeaderLogo.png
Branson Regional Arts Council
2019-12-30 16:07:06
2019-12-30 16:07:06
New Rock Room Art Gallery Features Area Artists