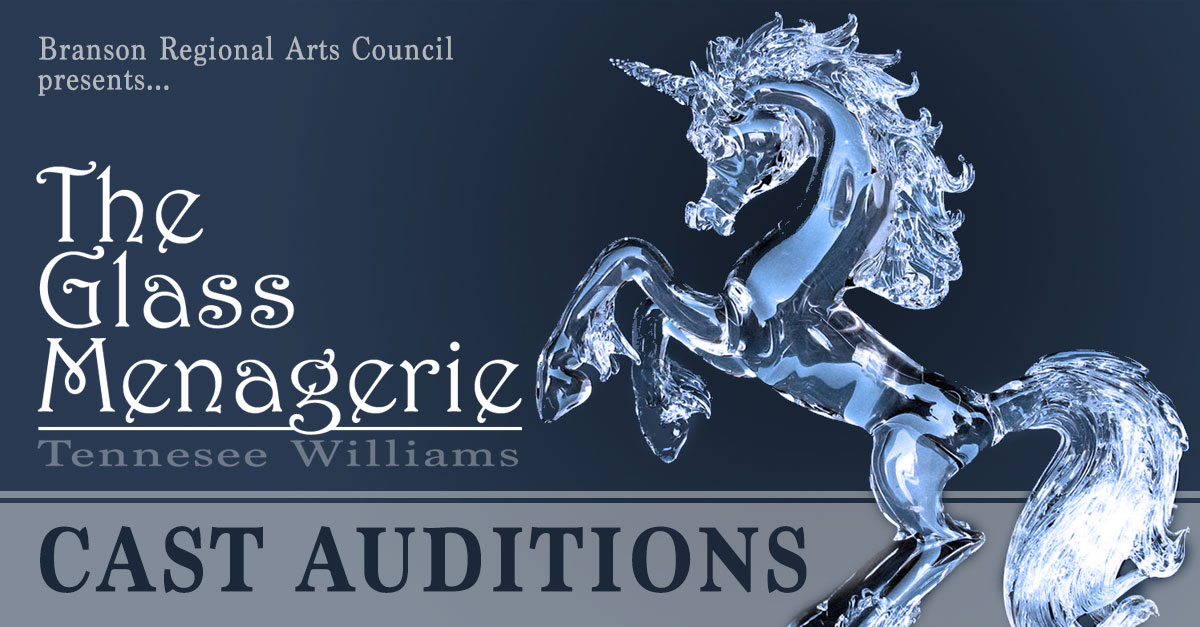 The Branson Regional Arts Council announces open casting auditions for The Glass Menagerie by Tennessee Williams on Sunday, April 18th beginning at 4:00pm at the Historic Owen Theatre in downtown Branson.
Auditioners are asked to please bring a 1 minute prepared monologue. Sides will be provided the same day as the audition. Final rehearsal Schedule will be determined by the director based on the selected cast availability.
Four public performances are scheduled for Thursday, June 3rd (7pm), Sunday, June 6th (2pm & 7pm) and Monday, June 7th (7pm). Reserved seat tickets are on sale now at BransonArts.org/tix or by calling the Historic Owen Theatre Box Office at 417-336-4255.
COVID-19 Precaution: Please wear a facial mask when entering the theatre according the the City of Branson mandate.  Once seated in the theatre, and while auditioning, masks may be removed. Please do not attend if you have a fever or are feeling ill.
The BRAC play production is under the direction of Justin Ables. There is no official rating and is recommended for all audiences.
The Glass Menagerie is a memory play, and its action is drawn from the memories of the narrator, Tom Wingfield. Tom is a character in the play, which is set in St. Louis in 1937. He is an aspiring poet who toils in a shoe warehouse to support his mother, Amanda, and sister, Laura. Mr. Wingfield, Tom and Laura's father, ran off years ago and, except for one postcard, has not been heard from since.
The cast of characters include:
Amanda Wingfield
Laura and Tom's mother. A proud, vivacious woman, Amanda clings fervently to memories of a vanished, genteel past. She is simultaneously admirable, charming, pitiable, and laughable.
Laura Wingfield
Amanda's daughter and Tom's older sister. Laura has a bad leg, on which she has to wear a brace, and walks with a limp. Twenty-three years old and painfully shy, she has largely withdrawn from the outside world and devotes herself to old records and her collection of glass figurines.
Tom Wingfield
Amanda's son and Laura's younger brother. An aspiring poet, Tom works at a shoe warehouse to support the family. He is frustrated by the numbing routine of his job and escapes from it through movies, literature, and alcohol.
Jim O'Connor
An old acquaintance of Tom and Laura. Jim was a popular athlete in high school and is now a shipping clerk at the shoe warehouse in which Tom works. He is unwaveringly devoted to goals of professional achievement and ideals of personal success.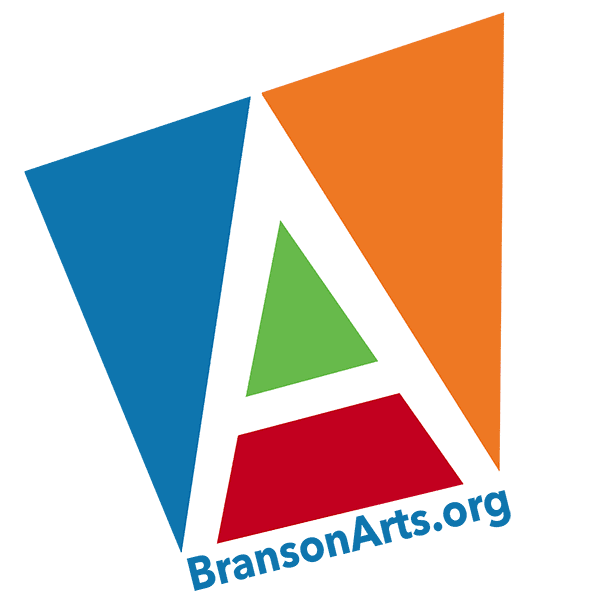 The Branson Regional Arts Council was founded in 1965 as the "Taney Arts Council," and officially established 501 (c)(3) non-profit status as "Branson Arts Council, Inc." in 1993.
Our mission is "to provide artistic, cultural and educational opportunities that support, strengthen and enhance artistic experiences for people of all ages in our area."
Financial support  is provided by BRAC members, theatre patrons, private donors, as well as additional grant support from  the Missouri Arts Council, City of Branson, and other organizations.
BRAC, PO Box 2004, Branson, MO 65615
https://bransonarts.org/wp-content/uploads/2021/04/The_Glass_Menagerie_Auditions_1200.jpg
627
1200
Branson Regional Arts Council
https://bransonarts.org/wp-content/uploads/2017/03/BRAC-HeaderLogo.png
Branson Regional Arts Council
2021-04-05 17:33:53
2021-04-05 19:52:06
Auditions for The Glass Menagerie Announced