Save 15% on 2024 BRAC Theatre Season Passes

November 20, 2023

Branson Regional Arts Council

No Comments

2497 Views
ORDER YOUR 2024 SEASON PASSES TODAY
CLICK THE BUTTON BELOW TO ORDER ONLINE or call 417-336-4255 for assistance.
NOTE: All 2024 SEASON PASS SALES END ON FEBRUARY 25, 2024 (5pm).

This Pass is for 8 Mainstage Productions Only. Other special events throughout the year will be individually sold or available to BRAC Members. Show Tickets may be exchanged to other mainstage shows or dates during the 2024 Season. No Refunds, except in case of emergency.
2024

FULL SEASON PASS

(See 8 Productions)
GET SEASON PASS THEATRE TICKETS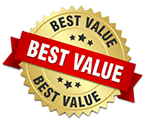 $136.00

 – Adult (18+),

$81.60

–

Youth (4-17)

note: some shows rated PG-13

Reserve your preferred seat for all 8 shows in our 2024 season.

SAVE 15% On Your Purchase
Makes a GREAT GIFT for a loved one that LASTS THROUGH THE YEAR!
All Pass Tickets Discounted! This is our best value pass!
NOTE: BRAC has no plans to alter this line-up, but show schedules and titles are subject to change.
2024

FAMILY PASS

(See 4 Productions all Rated G)
GET SEASON PASS THEATRE TICKETS
$68.00

 – Adult (18+),

$40.81

–

Youth (4-17)

Reserve your preferred seat for all 4 shows (Rated G) in our 2024 season.

SAVE 15% On Your Purchase
Makes a GREAT GIFT for a loved one that LASTS THROUGH THE YEAR!
All Pass Tickets Discounted! This is our best value family pass!
NOTE: BRAC has no plans to alter this line-up, but show schedules and titles are subject to change.
2024

INDIVIDUAL SHOW TICKETS

(Select One Show at a Time)
HISTORIC OWEN THEATRE TICKETS
$20.00

– Adult (18+),

$12.00

– Youth (4-17,

lap children with adult free)

Reserve your preferred seat for one or more shows at our regular ticket rate. 
---
The SpongeBob Musical
Dates: Feb 8 – 25, 2024 (15 shows)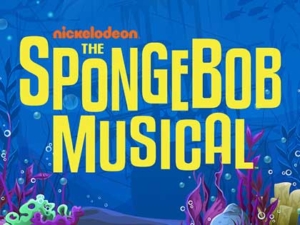 Rated G | Family Favorite
Who lives in a pineapple under the sea and became the hottest star on Broadway? Why, it's SpongeBob SquarePants! And now he's ready to ride the wave to the Historic Owen Theatre! 
This is a one-of-a-kind Broadway musical with original songs written by Yolanda Adams, Steven Tyler and Joe Perry of Aerosmith, Sara Bareilles, Jonathan Coulton, Alexander Ebert of Edward Sharpe & The Magnetic Zeros, The Flaming Lips, John Legend, Lady Antebellum, Cyndi Lauper, Panic! At the Disco, Plain White T's, They Might Be Giants, T. I., and a song by David Bowie. With additional lyrics by Jonathan Coulton and an additional song by Tom Kenny and Andy Paley.
Plunge into this stunning all-singing, all-dancing, dynamic stage show! When the citizens of Bikini Bottom discover that a volcano will soon erupt and destroy their humble home, SpongeBob and his friends must come together to save the fate of their undersea world. With lives hanging in the balance and all hope lost, a most unexpected hero rises up. The power of optimism really can save the world!
---
The Learned Ladies
Dates: March 15 – 24, 2024 (6 shows)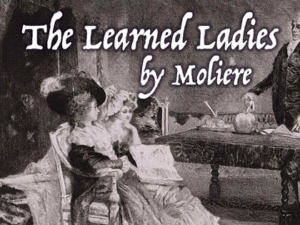 Rated PG | Mild Adult Themes
Henriette and Clitandre, are two young people in love who, in order to marry, must successfully navigate Henriette's demanding and overeducated family.
With the help of Henriette's father and uncle, along with a host of saucy servants who favour the marriage, the couple must convince the rest of the family that the match is a good one.
This zany web of love stories, farcical romps and battle of the sexes keeps true to Moliere's original while providing a smorgasbord of modern treats for contemporary audiences.
---
Legally Blonde The Musical JR
Dates: April 12 – 14, 2024 (5 shows)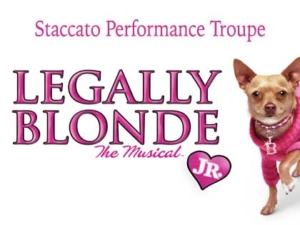 RATED G | Family Favorite
The Branson Regional Arts Council's Staccato Show Choir (ages 14-18) presents a fun and upbeat adaptation of the hit film and award-winning Broadway musical.
Based on the award-winning Broadway musical and the smash hit motion picture, Legally BlondeThe Musical JR. is a fabulously fun journey of self-empowerment and expanding horizons. The show's instantly recognizable songs are filled with humor, wit and sass — leaving cast members and audiences alike seeing pink! Legally Blonde JR. follows the transformation of Elle Woods as she tackles stereotypes, snobbery and scandal in pursuit of her dreams. When Elle's boyfriend, Warner, dumps her and heads to Harvard, claiming she's not "serious" enough, Elle takes matters into her own hands, crafting a showy song-and-dance personal essay and charming her way into law school. Befriending classmate, Emmett, and spunky hairdresser, Paulette, along the way, Elle finds that books and looks aren't mutually exclusive. As Elle begins outsmarting her peers, she realizes that law may be her natural calling after all.
---
Company – A Musical Comedy
Dates: May 16 – 26, 2024 (8 shows)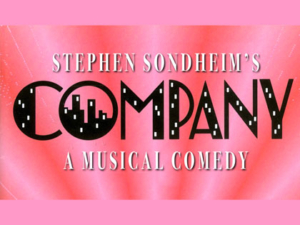 RATED PG-13 | Parental Guidance
Sondheim's game-changing musical is a sophisticated and honest look at modern adult relationships. From musical theatre's most renowned composer, Company is largely regarded as a trailblazer of the dark-comedy, modern-musical genre and the winner of six Tony Awards, including Best Musical, Best Score, Best Lyrics and Best Book.
On the night of his 35th birthday, confirmed bachelor, Robert, contemplates his unmarried state. Over the course of a series of dinners, drinks and even a wedding, his friends – "those good and crazy people [his] married friends" – explain the pros and cons of taking on a spouse. The habitually single Robert is forced to question his adamant retention of bachelorhood during a hilarious array of interactions. Company features a brilliantly brisk and energetic score containing many of Stephen Sondheim's best known songs. The strength of the piece lies in its vivid yet real characters, meaning impressive technical aspects aren't necessary to convey the story. It can be told as effectively with a cavalcade of automated set pieces as it can with a chair or two. Every audience member will see reflections of themselves in at least one of the characters onstage.
---
Disney's The Little Mermaid JR (BRAC's Summer Youth Institute)
Dates: June 20 – 23, 2024 (6 shows)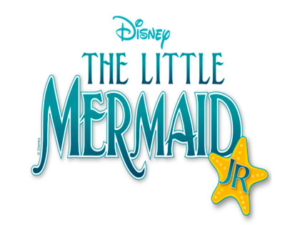 Rated G | Family Favorite
From classic literature to the Academy Award-winning film and Broadway musical, Ariel's undersea journey is a beautiful love story for the ages.
Journey "under the sea" with Ariel and her aquatic friends in Disney's The Little Mermaid JR., adapted from Disney's Broadway production and the motion picture (featuring the enormously popular Academy Award-winning music and delightfully charming book and lyrics). Based on one of Hans Christian Andersen's most beloved stories, Disney's The Little Mermaid JR. is an enchanting look at the sacrifices we all make for love and acceptance.
In a magical underwater kingdom, the beautiful young mermaid, Ariel, longs to leave her ocean home — and her fins — behind and live in the world above. But first, she'll have to defy her father, King Triton, make a deal with the evil sea witch, Ursula, and convince the handsome Prince Eric that she's the girl whose enchanting voice he's been seeking.
NOTE: The 7pm shows are the older kids (13-18) and the 2pm shows are the younger kids (6-12) – subject to change
---
Urinetown The Musical
Dates: July 25 – Aug 4, 2024 (8 shows)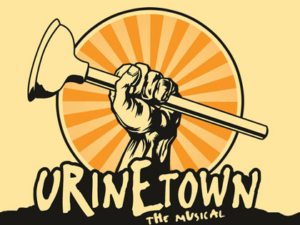 PG-13 | Parental Guidance
Holding out as our

 

#1

 

Show of the Year,

 

Urinetown the Musical

 

is a sidesplitting sendup of greed, love, revolution (and musicals!), in a time when water is worth its weight in gold. Winner of three Tony Awards, three Outer Critics Circle Awards, two Lucille Lortel Awards and two Obie Awards,

 

Urinetown

 

is a hilarious musical satire of the legal system, capitalism, social irresponsibility, populism, environmental collapse, privatization of natural resources, bureaucracy, municipal politics, and musical theatre itself!
Hilariously funny and touchingly honest,
Urinetown
provides a fresh perspective on one of America's greatest art forms. In a Gotham-like city, a terrible water shortage, caused by a 20-year drought, has led to a government-enforced ban on private toilets. The citizens must use public amenities, regulated by a single malevolent company that profits by charging admission for one of humanity's most basic needs. Amid the people, a hero decides that he's had enough and plans a revolution to lead them all to freedom!
---
 The Hunchback of Notre Dame          
Dates: October 17-27, 2024 (8 shows)
Rated PG | Musical
Based on the Victor Hugo novel and songs from the Disney animated feature,
The Hunchback of Notre Dame
showcases the film's Academy Award-nominated score, as well as new songs by Menken and Schwartz. Peter Parnell's new book embraces story theatre and features verbatim passages from Hugo's gothic novel.
The musical begins as the bells of Notre Dame sound through the famed cathedral in fifteenth-century Paris. Quasimodo, the deformed bell-ringer who longs to be "Out There," observes all of Paris reveling in the Feast of Fools. Held captive by his devious caretaker, the archdeacon Dom Claude Frollo, he escapes for the day and joins the boisterous crowd, only to be treated cruelly by all but the beautiful Romani woman, Esmeralda. Quasimodo isn't the only one captivated by her free spirit, though – the handsome Captain Phoebus and Frollo are equally enthralled. As the three vie for her attention, Frollo embarks on a mission to destroy the Roma – and it's up to Quasimodo to save them all. A sweeping score and powerful story make
The Hunchback of Notre Dame
an instant classic. Audiences will be swept away by the magic of this truly unforgettable musical.
---
White Christmas The Musical
Dates: December 5-15, 2024 (10 shows)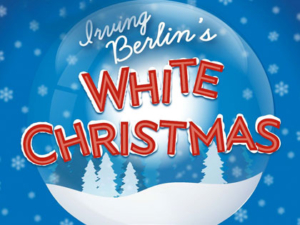 Rated G| Family Favorite
Veterans Bob Wallace and Phil Davis have a successful song-and-dance act after World War II. With romance in mind, the two follow a duo of beautiful singing sisters en route to their Christmas show at a Vermont lodge, which just happens to be owned by Bob and Phil's former army commander. With a dazzling score featuring well-known standards including "Blue Skies," "I Love A Piano," "How Deep Is the Ocean" and the perennial title song, White Christmas is an uplifting, wholesome musical that will delight audiences of all ages.
Paramount Pictures released the movie musical White Christmas in 1954. Directed by Michael Curtiz, the film starred Bing Crosby, Danny Kaye, Rosemary Clooney and Vera-Ellen, and featured 17 songs by Irving Berlin. The top moneymaker of 1954, White Christmas set a new record as Hollywood's all-time highest-grossing musical.
The stage adaptation of White Christmas opened on Broadway at the Marquis Theatre on November 4, 2008, after several successful engagements throughout the United States. Directed by Walter Bobbie and starring Stephen Bogardus, Jeffry Denman, Kerry O'Malley and Meredith Patterson, the show was an audience favorite; it returned to Broadway the following year, starring James Clow, Tony Yazbeck, Melissa Errico and Mara Davi.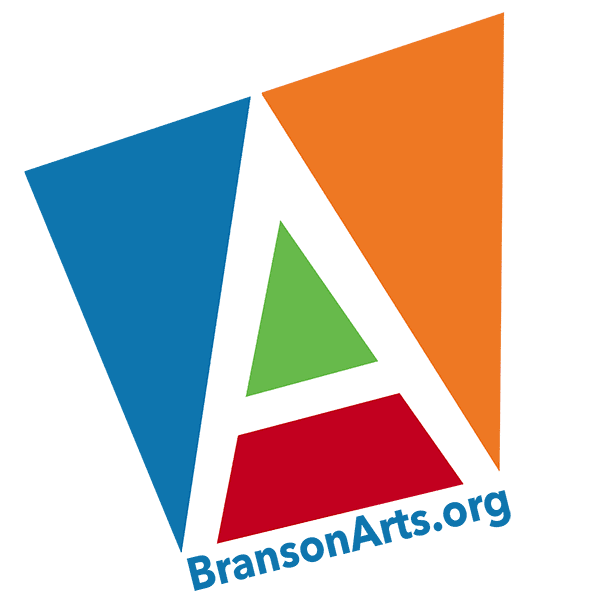 The Branson Regional Arts Council was founded in 1965 as the "Taney Arts Council," and officially established 501 (c)(3) non-profit status as "Branson Arts Council, Inc." in 1993.
Our mission is "to create exceptional artistic, cultural and educational opportunities for our community."
Financial support  is provided by BRAC members, theatre patrons, private donors, as well as additional grant support from  the Missouri Arts Council and other organizations.
BRAC, PO Box 2004, Branson, MO 65615
https://bransonarts.org/wp-content/uploads/2023/11/2024_BRAC_Season_1200.jpg
630
1200
Branson Regional Arts Council
https://bransonarts.org/wp-content/uploads/2017/03/BRAC-HeaderLogo.png
Branson Regional Arts Council
2023-11-20 18:27:44
2023-11-20 18:27:44
Save 15% on 2024 BRAC Theatre Season Passes