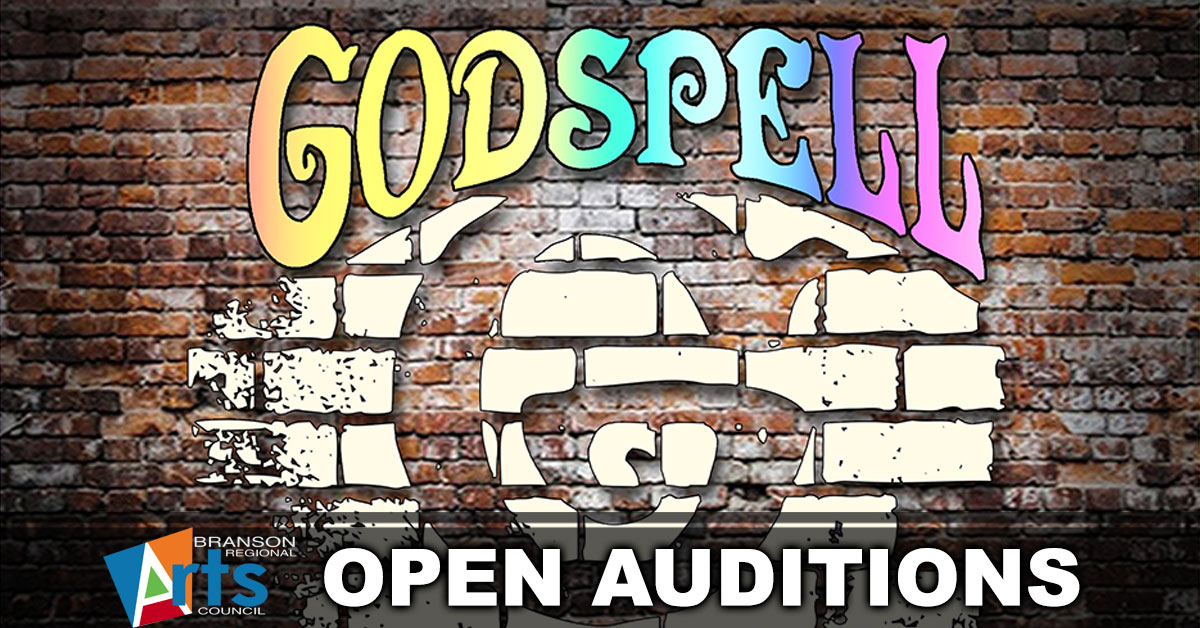 January 30, 2022

Branson Regional Arts Council

No Comments

211 Views
The Branson Regional Arts Council is holding open auditions for their live musical production of Godspell on February 6 and 7, 2022 at First Presbyterian Church of Branson.
When: Sunday, February 6 and Monday, February 7 from 6:00 to 8:00 p.m.
Where: First Presbyterian Church, 420 W. Main St., Branson, MO 65616 (Use Sanctuary entrance)
Who: Auditions are open to adults age 18+. See below for more information.
What to bring:
60-second singing audition in the musical style of the show (our production is of the 2012 revised version).
Bring your own tracks on your phone or player.
Printed headshot (if you have one)
Acting resume (if you have one)
Be prepared to list all known conflict between Feb. 13 and April 10.
Acting: Following individual singing auditions, you will be invited to perform cold readings from the script.
Choreography: The show will have staged movement and choreography but there is no dance call at auditions. Feel free to show you can move during your singing auditions.
There will be eight (8) performances of Godspell from March 31-April 10 at the Historic Owen Theatre. The rehearsal schedule will be discussed during each audition time. There is a possibility of casting for swings or double casting for health and scheduling reasons. This is a community theatre production and actors are not paid to participate, as is standard with all BRAC productions.
Director: Jeremiah Reeve
Musical Director: Kyle Denton
Choreographer: Jacob Deck
For additional information or questions, please contact Karie at edu@bransonarts.org.
Godspell is the story of a small group of people help Jesus Christ tell different parables by using a wide variety of games, storytelling techniques and a hefty dose of comic timing. An eclectic blend of songs, ranging in style from pop to vaudeville, is employed as the story of Jesus' life dances across the stage. Dissolving hauntingly into the Last Supper and the Crucifixion, Jesus' messages of kindness, tolerance and love come vibrantly to life. Led by the international hit, "Day by Day," Godspell features a parade of beloved songs, by 3-time Grammy and Academy Award winner Stephen Schwartz.
Casting
While traditionally cast as 5 males and 5 females, the majority of characters are not tied to any gender, ethnicity, or age. Actors are generally referred to by their own names – the names used below are those from the 2012 revised version.
Character Breakdown
Jesus
Must be the most charismatic individual in the cast. High energy, charming, funny, gentle but with strength. He is the sort of person others instinctively follow.
John The Baptist/Judas
He has attributes of both Biblical figures: He is both Jesus' lieutenant and most ardent disciple and the doubter who begins to question and rebel. Like Jesus, he is also charismatic, but in more of an overt revolutionary way. He is the most "serious" and intellectual of the group, though as with all the actors, he must still possess a good sense of physical comedy.
Nick
Very high energy. Impish and playful. In the original, he played several musical instruments, including concertina, recorder and guitar.
Telly
Not the brightest in the bunch, he is a little slow on the uptake. But there is a great sweetness and innocence about him. Because he sings "All Good Gifts" he must be a very good singer.
George
The comedian, the class clown. The guy who can do a hundred voices and imitations.
Anna Maria
A bit of a tomboy, but basically open and sweet. Perhaps the youngest of the group. She is the first of the group to commit to following Jesus in the song "Day by Day."
Lindsay
The confident one, the show-off. The first one to volunteer, sometimes she jumps in before she really understands what's going on.
Uzo
The shy one. Sometimes a little slow to get things, but when she does, she commits all the way. Has an "earth mother" kind of warmth to her.
Morgan
Sassy and slightly cynical, the most urban of the group. Also the "sexy" one, but her sexiness contains a large element of put-on, in the manner of Mae West or Madonna (who in fact once played this role.)
Celisse
The female equivalent of the class clown. Goofy and a cut-up. In the 2012 Broadway revival, she played several instruments, including conga, ukulele and guitar.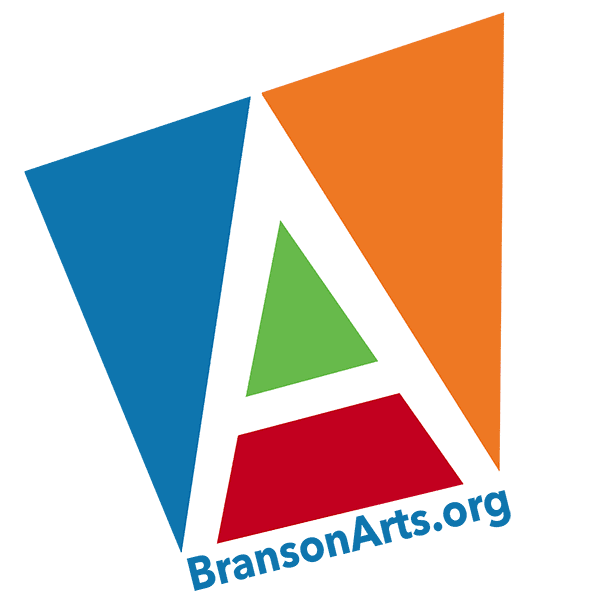 The Branson Regional Arts Council was founded in 1965 as the "Taney Arts Council," and officially established 501 (c)(3) non-profit status as "Branson Arts Council, Inc." in 1993.
Our mission is "to provide artistic, cultural and educational opportunities that support, strengthen and enhance artistic experiences for people of all ages in our area."
Financial support  is provided by BRAC members, theatre patrons, private donors, as well as additional grant support from  the Missouri Arts Council and other organizations.
BRAC, PO Box 2004, Branson, MO 65615
https://bransonarts.org/wp-content/uploads/2022/01/Godspell_Auditions.jpg
628
1200
Branson Regional Arts Council
https://bransonarts.org/wp-content/uploads/2017/03/BRAC-HeaderLogo.png
Branson Regional Arts Council
2022-01-30 20:44:55
2022-06-21 15:28:22
Open Auditions for Godspell February 6-7