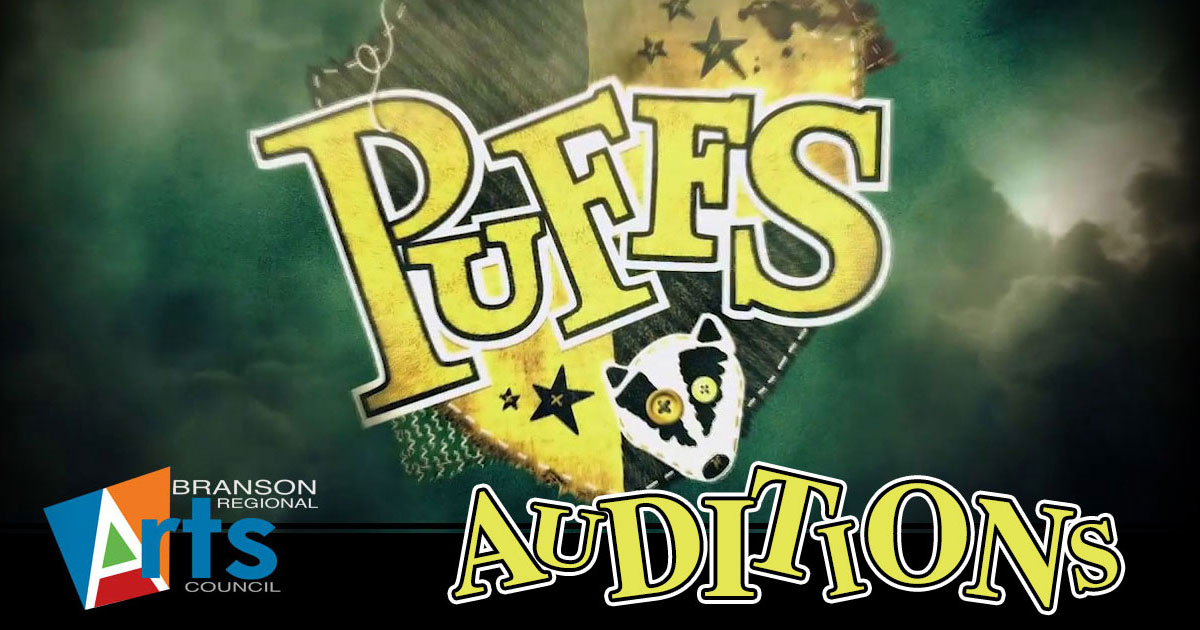 January 17, 2023

Branson Regional Arts Council

No Comments

9093 Views
The Branson Regional Arts Council welcomes performers AGES 16 and Up to attend open auditions for the first PLAY of the 2023 season!
Puffs, or Seven Increasingly Eventful Years at a Certain School of Magic and Magic, by Matt Cox
Director: Kyle Bradley
Location: Historic Owen Theatre, 205 S. Commercial St., Branson, MO 65616
Synopsis:
For seven years a certain boy wizard went to a certain Wizard School and conquered evil. This, however, is not his story. This is the story of the Puffs… who just happened to be there too. A tale for anyone who has never been destined to save the world.
This clever and inventive play "never goes more than a minute without a laugh" giving you a new look at a familiar adventure from the perspective of three potential heroes just trying to make it through a magic school that proves to be very dangerous for children. Alongside them are the Puffs, a group of well-meaning, loyal outsiders with a thing for badgers "who are so lovable and relatable, you'll leave the theater wishing they were in the stories all along". Their "hilariously heartfelt!" and epic journey takes the classic story to new places and reimagines what a boy wizard hero can be.
Roles for Adult actors ages 16 and up.
Audition: Thursday January 19, 2023 from 6:30-8:30pm
– Please plan on being present at 6:30 to read with fellow auditioners.
Callback Audition: Saturday January 21st; 2:00-4:30pm (@Hollister High School)
Preparation: Cold Read Audition — You will be asked to read for different characters directly from the script. Being familiar with the source material will be important! Read a book and watch a movie (or 7!)
Video Submissions: If you are unable to attend the initial audition you may submit a video audition. Contact kylebradley8913@gmail.com to submit your headshot/resume and to receive audition materials to be recorded. Video submissions due by Wednesday January 19th.
Rehearsals: General rehearsal layout will be Monday-Thursday (with some potential Sundays) 6-9pm starting Tuesday January 31st.
⁃ Detailed rehearsal schedule to be provided at first cast meeting Tuesday January 31st.
Shows: March 17th, 18th, 19th, 24th, 25th, & 26th. Fridays and Saturdays at 7pm & Sundays at 2pm.
Please be prepared to provide detailed information about all conflicts throughout the rehearsal process.
Mandatory Availability Dates:
⁃ March 12-16th — Tech Week
⁃ All Show Dates
Character Breakdown:
Most performers in Puffs will play several roles, so we are looking for those who have the ability to quickly switch from one comedic character role to another.
(Note: Roles calling for multiple characters could be divided in different ways)
WAYNE HOPKINS: The hero. Totally uncool, but full of charm and heart. Likes comic books and video games, knows nothing about magic or this weird magic world he is now a part of.
OLIVER RIVERS: An incredibly smart and cerebral math savant from New Jersey. After ending up at wizarding school, he finds out he is no longer at the top of his class. Youthful and innocent.
MEGAN JONES: Daughter of an evil wizard who thinks she should've been placed in the Snakes house. Tough on the outside, soft on the inside.
NARRATOR: The narrator of the story. British accent. Must be a great storyteller, can be a bit of a know-it-all, but still relatable and appealing. Comedy skills are a must, improv background is a plus.
ERNIE MAC and A VERY TALL MAN / SEAMUS / A CERTAIN POTIONS TEACHER / PROFESSOR TURBAN / GHOST HISTORY TEACH / PROFESSOR LOCKY / MR. NICK / SAL / SECOND HEADMASTER / REAL MR. MOODY: Requires an actor capable of doing strong impressions.
Ernie Mac: Proud. Loud. Pretty sure he's the best. Male Teachers: Potions Teacher/ Locky/ Professor Turban/ Mr. Moody (All impressions). Strong comedic ability.
HANNAH and FIRST HEADMASTER / PROFESSOR McG / PROFESSOR SPROUTTY / XAVIA JONES / PROFESSOR LANNY / RUNES TEACH / MS. BABBLE: Requires playing several different roles back to back, so the ability to play a variety of character types is a plus. Hannah: Very shy. Female Teachers: Professor McG, Professor Plants, Professor T, Bath Babbles. Adults of all kinds of different personalities.
J. FINCH FLETCHLEY and UNCLE DAVE / GOYLE / A FAT FRIAR / CLUMSY LONGBOTTOM / HERMEOONE #3 / VIKTOR / MR. BAGMAN / ZACH SMITH: Improvisational skills a plus. Boyish & fun. Chipper and happy except, when his life is in mortal danger.
LEANNE and GINNY / HELGA / FRENCHY: A little distant. A little random. Is possibly a genius or really, really stupid. But has a strong heart. The Puffiest of the Puffs.
SALLY PERKS and HERMEOONE / BLONDO MALFOY / ROWENA / RITA SCOOTER / BIPPY: Sally: Nice but average. No one really notices her until she has a "growth spurt". Bippy: A house elf. Devoted. Loyal. Kind of annoying.
SUSIE BONES and HARRY / COLIN / HERMEOONE #2 / RIC GRYFF / MYRTLE: Susie is sad and gloomy. Constantly in fear of her or her family dying. Harry: Young, plucky, and famous. Struts around school like he owns it. Gets into a few wacky situations, but it's nothing the bonds of friendship can't overcome.
CEDRIC and MR. VOLDY: An appealing comic actor to play the pivotal roles of Cedric in Act I and Mr. Voldy in Act II. Cedric: A champion. Athletic, winning, popular, and charming. Everyone's favorite, but still loyal, patient, and kind. A leading example of a Puff.
Mr. Voldy: Evil. Like, reeeaaally evil. Wants to rule the world in shadows and darkness and terror.
DEATH BUDDIES to be played by all.
Any Questions?
Call Karie at 417-336-4255 or edu@bransonarts.org.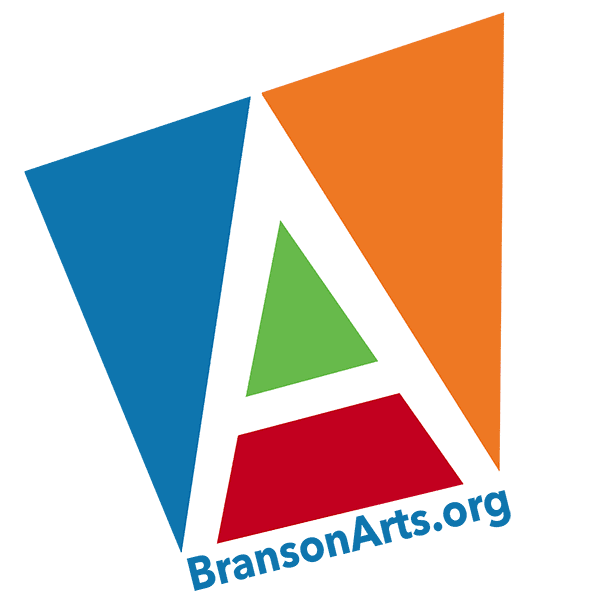 The Branson Regional Arts Council was founded in 1965 as the "Taney Arts Council," and officially established 501 (c)(3) non-profit status as "Branson Arts Council, Inc." in 1993.
Our mission is "to create exceptional artistic, cultural and educational opportunities for our community."
Financial support  is provided by BRAC members, theatre patrons, private donors, as well as additional grant support from  the Missouri Arts Council and other organizations.
BRAC, PO Box 2004, Branson, MO 65615
https://bransonarts.org/wp-content/uploads/2023/01/Puffs_Auditions_Branson_1200.jpg
630
1200
Branson Regional Arts Council
https://bransonarts.org/wp-content/uploads/2017/03/BRAC-HeaderLogo.png
Branson Regional Arts Council
2023-01-17 14:47:00
2023-01-17 14:47:00
Auditions for Puffs This Thursday At Historic Owen Theatre