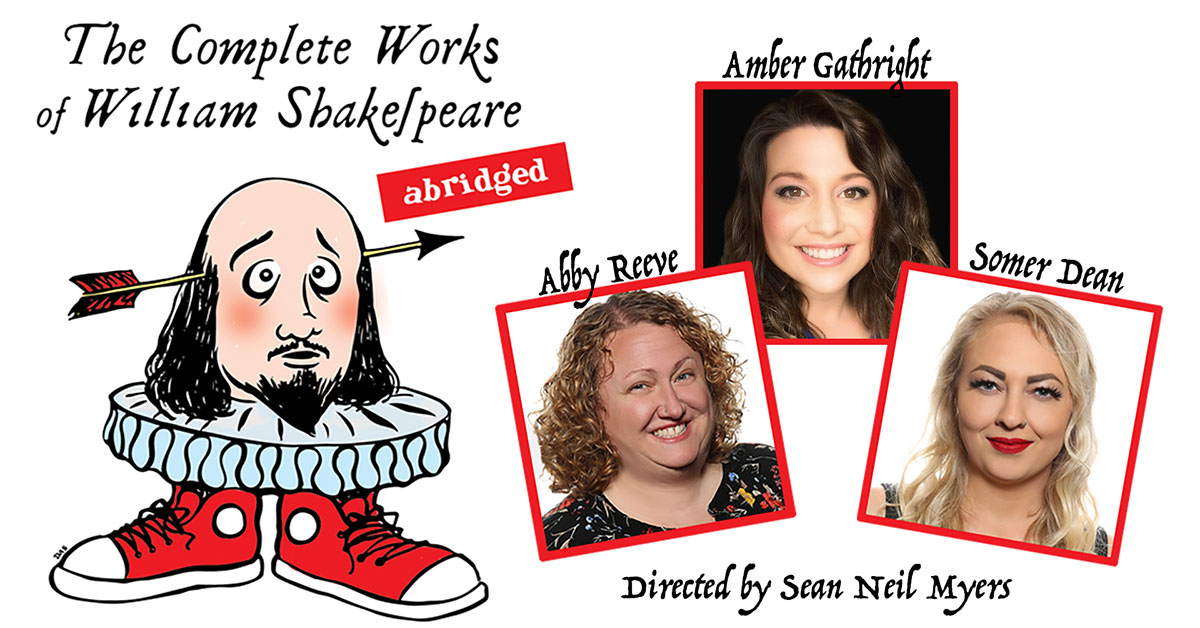 Laughter returns to the Historic Owen Theatre next week with the Branson Regional Arts Council production of The Complete Works of William Shakespeare (abridged).
Abby Reeve (as Jess), Amber Gathright (as Adam) and Somer Dean (as Daniel) star in this hilarious comedy play that presents all 37 plays in only 97 minutes! Under the direction of Sean Neil Myers, the three madcap players weave their wicked way through all of Shakespeare's comedies, histories, and tragedies in one wild ride that will leave the audience breathless and helpless with laughter.
There will be six performances on Thursday, April 29 (7pm), Friday, April 30 (7pm), Saturday, May 1 (2pm & 7pm) and Sunday, May 2 (2pm & 7pm).
Socially distanced reserved seats are on sale now at BransonArts.org/tix, and live-stream tickets will also be available at BransonArts.org/stream for those who wish to watch the performances from home. Please contact the box office at 417-336-4255 with any questions or ticketing needs.
HISTORIC OWEN THEATRE TICKETS  GET STREAMING TICKET NOW
This show is best suited for most audiences ages 13 and up as there are some instances of bawdy and/or suggestive language or action.
An irreverent, fast-paced romp through the Bard's plays, The Complete Works Of William Shakespeare (abridged) was London's longest-running comedy.
To celebrate the 20th anniversary of the classic farce, two of its original writer/performers (Daniel Singer and Jess Winfield) thoroughly revised the show to bring it up to date for 21st-century audiences, incorporating some of the funniest material from the numerous amateur and professional productions that have been performed throughout the world. The cultural touchstone that is The Complete Works Of William Shakespeare (abridged) was born when three inspired, charismatic comics, having honed their pass-the-hat act at Renaissance fairs, premiered their preposterous masterwork at the Edinburgh Festival Fringe in 1987. It quickly became a worldwide phenomenon, earning the title of London's longest-running comedy after a decade at the Criterion Theatre.
Fast paced, witty, and physical, this BRAC production is full of laughter for Shakespeare lovers and haters alike.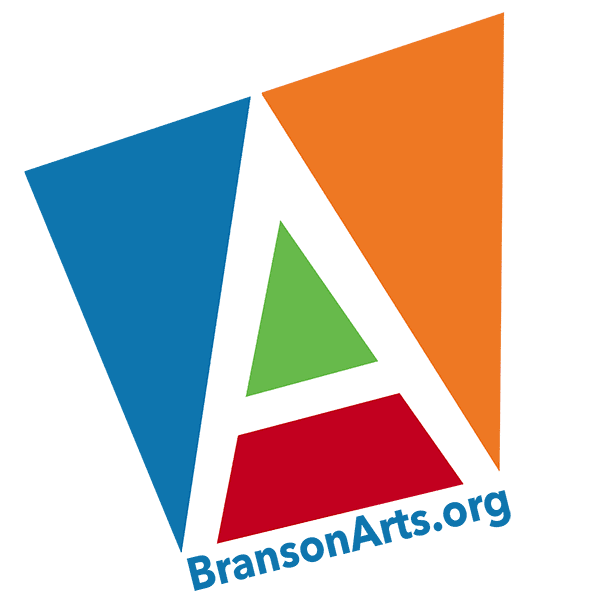 The Branson Regional Arts Council was founded in 1965 as the "Taney Arts Council," and officially established 501 (c)(3) non-profit status as "Branson Arts Council, Inc." in 1993.
Our mission is "to provide artistic, cultural and educational opportunities that support, strengthen and enhance artistic experiences for people of all ages in our area."
Financial support  is provided by BRAC members, theatre patrons, private donors, as well as additional grant support from  the Missouri Arts Council, City of Branson, and other organizations.
BRAC, PO Box 2004, Branson, MO 65615
https://bransonarts.org/wp-content/uploads/2021/04/Shakespeare_Abridged_Opens_1200.jpg
628
1200
Branson Regional Arts Council
https://bransonarts.org/wp-content/uploads/2017/03/BRAC-HeaderLogo.png
Branson Regional Arts Council
2021-04-21 15:59:25
2021-04-21 15:59:25
The Complete Works of William Shakespeare Abridged Opens At Historic Owen Theatre