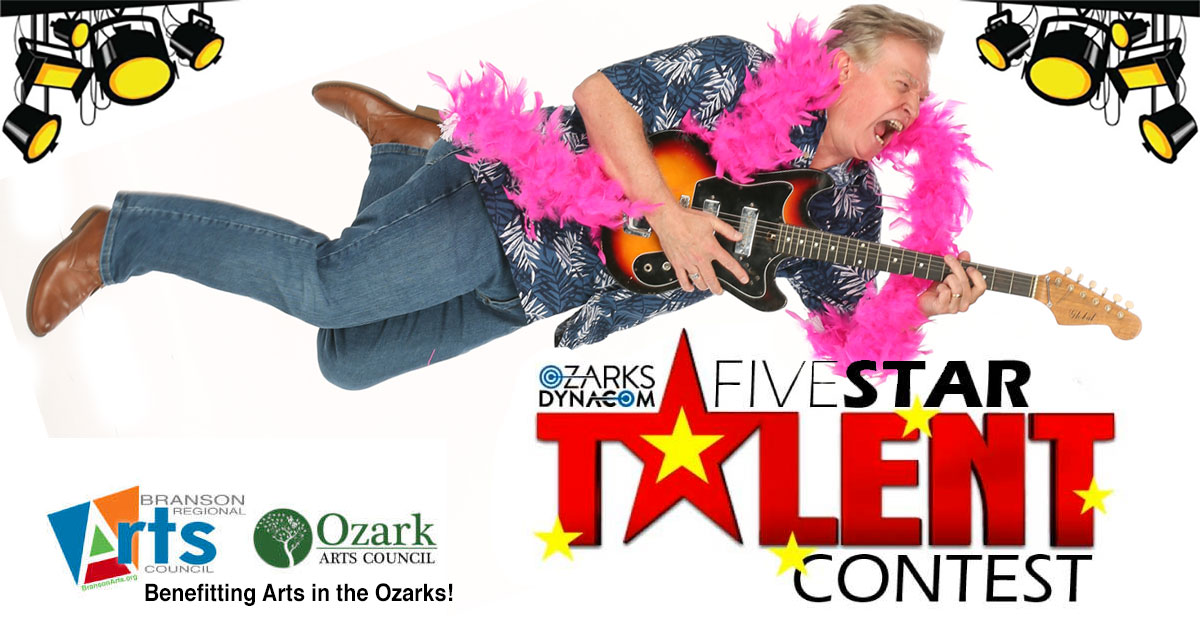 Ozarks DynaCom, a multi-media and communications company in the central Ozarks region, has announced live show details for their new Five Star Talent Contest underway this year. Contestants submitted videos to enter online, the public voted for their favorites through October 10, and now the live semi-final and final show details are confirmed.
The Presleys' Theater in Branson, Missouri will host the championship final round of the Ozarks DynaCom FiveStar Talent Contest on Saturday, November 20, 2021 at 2:00 P.M.
Tickets for the Semi-Finals are available NOW at the links below. Tickets for the talent show FINALS will be available soon.
Produced in collaboration with the Branson Regional Arts Council and the Ozark Arts Council based in Harrison, Arkansas, the regional talent competition has been underway since August 16. Ticket sales from three live talent shows will benefit the two arts councils that work to keep arts and culture alive in our region.
"We're delighted to help support the striving artists in our area and these two great nonprofits who have supported culture and arts in the Ozarks for many years. We are longtime advocates of talent and the arts in the Ozarks, so providing a first-class venue for this competition and fundraiser is a natural fit for our entertainment business, celebrating 54 years in Branson this season."

– Steve Presley, entertainer and co-owner, Presleys' Country Jubilee
Semi-Finals Tickets On-Sale Now…
A combination of audience voting and professional judging will selected the winners. Two, separate and unique groups of semi-finalists will compete on November 5th at the Historic Owen Theatre, 205 S. Commercial in Branson and on November 6th at the Historic Lyric Theater at 115 W. Rush in Harrison, Arkansas. Both semi-final shows begin at 7:00 PM with tickets available for sale on the arts councils' websites: BransonArts.org/tix and TheLyricHarrison.org.
"The best of the best will compete at the Presleys' landmark theater on November 20th. Along with the contest's presenting sponsor, Connell Insurance, we will celebrate some amazing talent and award $1,000 in cash and an appearance on Grand Country USA to the ultimate winner."

– Steve Willoughby, General Manager of Ozarks DynaCom
For more information go to OzarksDynaCom.com and all five of their radio stations and related online and social media outlets. Updates on the contest will be provided on air, online and via social media throughout the duration of the competition.
Ozarks Dynacom Stations
About Ozarks DynaCom

Ozarks DynaCom is a multi-media and communications company reaching and engaging a population of 200 thousand throughout the Central Ozarks region by way of five, long-standing radio stations, several social and digital platforms and a variety of strong, strategic partnerships. Ozarks DynaCom offers integrated marketing and communication services and delivers the power of connectivity on a regional scale with Legends 106.3, New Country 102.9 and My 100.1, plus localized focus with The Original KHOZ 94.9 in Harrison and Branson4U 98.1.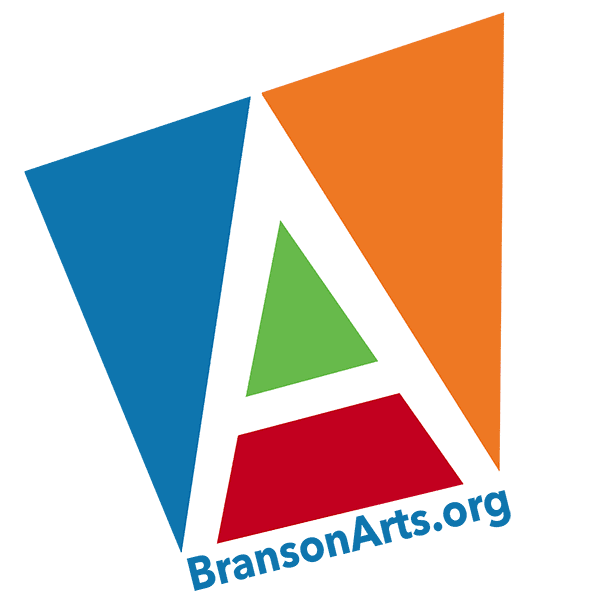 The Branson Regional Arts Council was founded in 1965 as the "Taney Arts Council," and officially established 501 (c)(3) non-profit status as "Branson Arts Council, Inc." in 1993.
Our mission is "to provide artistic, cultural and educational opportunities that support, strengthen and enhance artistic experiences for people of all ages in our area."
Financial support  is provided by BRAC members, theatre patrons, private donors, as well as additional grant support from  the Missouri Arts Council and other organizations.
BRAC, PO Box 2004, Branson, MO 65615
https://bransonarts.org/wp-content/uploads/2021/08/BRAC_5_Star_Talent_1200.jpg
628
1200
Branson Regional Arts Council
https://bransonarts.org/wp-content/uploads/2017/03/BRAC-HeaderLogo.png
Branson Regional Arts Council
2021-10-25 17:08:17
2021-10-25 17:08:17
Presley's Theatre To Host Five-Star Talent Show Finals