Mary Poppins Kicks Off This Week At Historic Owen Theatre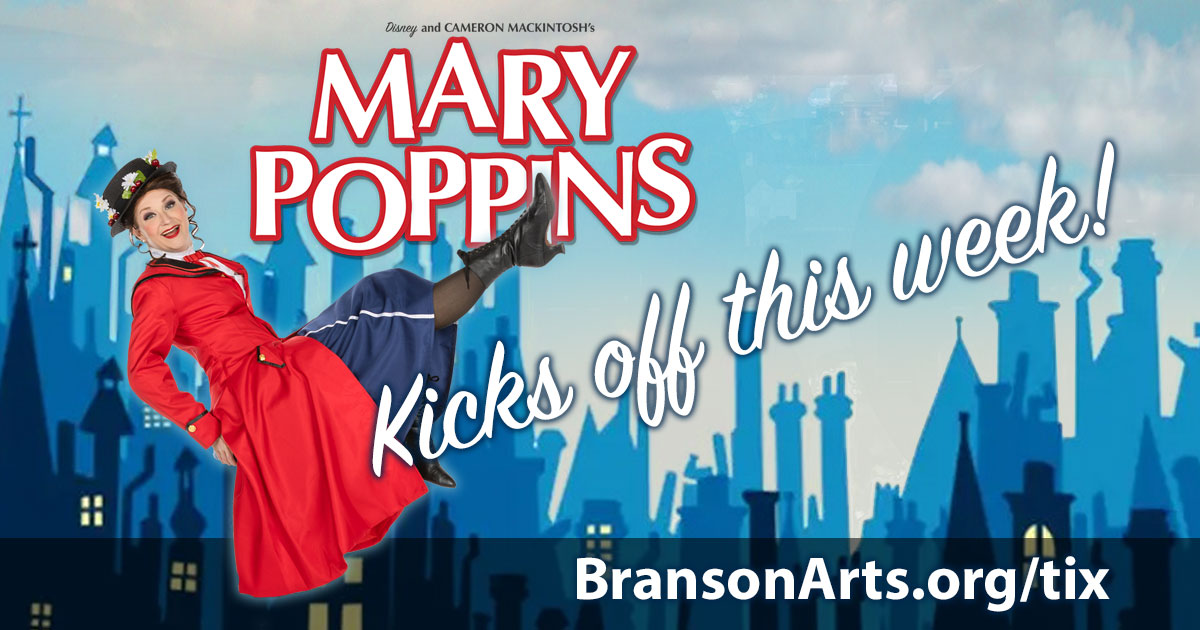 February 8, 2023

Branson Regional Arts Council

No Comments

12227 Views
Rated G | Family Favorite
Everyone's favorite practically perfect nanny takes the stage in this Supercalifragilisticexpialidocious musical adventure presented by the Branson Regional Arts Council at the Historic Owen Theatre!
There will be 15 spectacular performances of Mary Poppins – The Broadway Musical from February 9 – 26, 2023 with shows on Thursdays (7pm), Fridays (7pm), Saturdays (2pm & 7pm), and Sundays (2pm).
Advance tickets are recommended and available online at BransonArts.org/tix or by calling the box office at 417-336-4255. (TIP: Save 15% by purchasing a FULL SEASON PASS)
HISTORIC OWEN THEATRE TICKETS  GET SEASON PASS THEATRE TICKETS
Mary Poppins is directed byJacob Deck with Musical Director Michelle Baker and features a cast of39 talented performers including one very cute infant and a lovable dog!
One of the most popular Disney movies of all time is capturing hearts in a whole new way: as a practically perfect musical! Based on the books by P.L. Travers and the classic Walt Disney film, Disney and Cameron Mackintosh's Mary Poppins delighted Broadway audiences for over 2,500 performances and received nominations for nine Olivier and seven Tony Awards, including Best Musical.
The jack-of-all trades, Bert, introduces us to England in 1910 and the troubled Banks family. Young Jane and Michael have sent many a nanny packing beforeMary Poppins arrives on their doorstep. Using a combination of magic and common sense, she must teach the family members how to value each other again.
Mary Poppins takes the children on many magical and memorable adventures, but Jane and Michael aren't the only ones upon whom she has a profound effect. Even grown-ups can learn a lesson or two from the nanny who advises that "Anything can happen if you let it."
The cast of Mary Poppins includes: Leah Johnson (Mary Poppins), Thomas Hayden Reasoner (Bert), Cameryn Deibler/Hope Menard (Jane Banks), Lee Brown/ Emma Chandler (Michael Banks),  Alex Harris (George Banks), Sonya Godfrey (Winifred Banks), Abby Reeve (Mrs. Brill), David Hewitt (Roberston Ay), Kristin Cartwright (Miss Andrews), Katy Kohler (Bird Woman), Somer Dean (Mrs. Corry), Rachel Ramberan (Katie Nana), Joey Blackwood (Neleus/Valentine), Michael Sager (Poseidon), Joseph Schumacher (Admiral Boom/Bank Chairman), Maddie Hewitt (Miss Lark), Jeremiah Reeve (Von Hussler), Kyle Denton (John Northrbook), Claire Denton (Miss Smythe), Lucas Dahlgren, Kathryn King, Charis Boulden, Velvet Dougharty, Julie Brinkman, Kayleigh Dominish, Molly Tennison, April Ebersol, AJ Turner, Melinda Prince (Ensemble), Sarah Sutherland (Ensemble / Mary swing), Brenna Prince, Luke Johnson, Sebastian Stringer, Maggie Marks, Josslynn Silvy (Kids Ensemble), JoJo (Willoughby the Dog), and making her stage debut, Eloise Dougherty (Baby Ensemble).
The Production crew of Mary Poppins includes: Karie Dykeman, Kim Hale (Producers), Jacob Deck (Director/Choreographer/Set Designer), Michelle Baker (Music Director), Loran Polson (Stage Manager), Myles Stevens (Sound Technician), Pamela Meadows (Lighting Design), Josh Boulden (Dialect Coach), Emily Rivere, Lexi Keaton, Jael Frost, Abby Moulin (Spotlights), Kyle Blanchard (Set Operations Manager),  Jacob Deck, David Hewitt, Nathan Sutherland (Set Construction), Lorie Best (Volunteer Coordinator), Josh Silvy (Inventory Manager), Marshall Meadows (Photographer), Jim Barber (BRAC Executive Director and Marketing).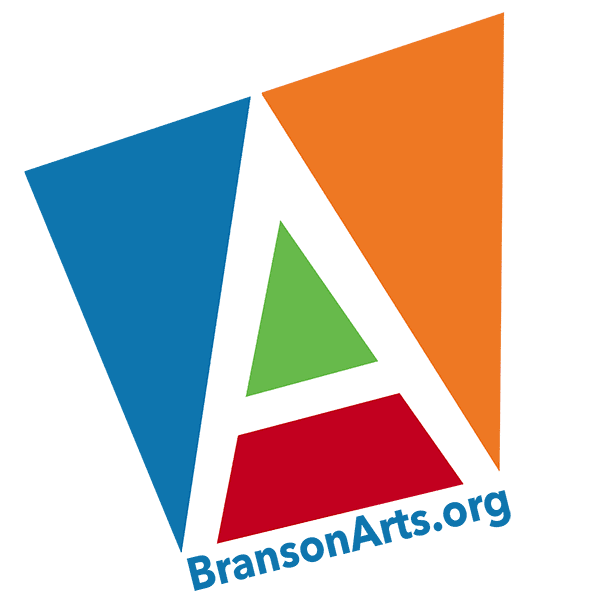 The Branson Regional Arts Council was founded in 1965 as the "Taney Arts Council," and officially established 501 (c)(3) non-profit status as "Branson Arts Council, Inc." in 1993.
Our mission is "to create exceptional artistic, cultural and educational opportunities for our community."
Financial support  is provided by BRAC members, theatre patrons, private donors, as well as additional grant support from  the Missouri Arts Council and other organizations.
BRAC, PO Box 2004, Branson, MO 65615
https://bransonarts.org/wp-content/uploads/2023/02/Mary_Poppins_Kicks_Off_1200.jpg
630
1200
Branson Regional Arts Council
https://bransonarts.org/wp-content/uploads/2017/03/BRAC-HeaderLogo.png
Branson Regional Arts Council
2023-02-08 14:47:17
2023-02-20 14:53:25
Mary Poppins Kicks Off This Week At Historic Owen Theatre