Madagascar The Musical Adventure Begins Tomorrow
Excitement is high as we prepare to open our Youth Troupe production of DreamWorks Madagascar – A Musical Adventure JR. at the Forsyth Performing Arts Center (Forsyth High School). Performance dates are Friday, June 23rd at 7pm, Saturday, June 24th at 7pm, and Sunday, June 25th at 2pm.
General admission for adults and children is only $5.00 per person at the door. Branson Regional Arts Council Members can attend one, or all three performances at no charge. Annual individual or family memberships may be purchased in advance at BransonArts.org/membership.
Based on the smash DreamWorks animated motion picture, Madagascar – A Musical Adventure JR. follows the hilarious animal stars as they escape from their home in New York's Central Park Zoo, only to find themselves on an unexpected journey to the madcap world of King Julien's Madagascar. Filled with outlandish characters, adventure galore and an upbeat score, Madagascar JR. will leave audiences with no choice but to "Move It, Move It!"
We are very excited that our Youth Troupe will be one of the first groups in the nation to present Madagascar – A Musical Adventure JR. To celebrate, we are inviting all of our supporting members to see this production at no cost.

– Lisa Murphy, BRAC Board President
Youth Troupe cast members of Madagascar are between the ages of 8 and 18 and features: Carter Hendrickson as Alex the Lion, Isabella Hall / Jordan Kendrick as Marty the Zebra, Danielle Groff as Gloria the Hippopotamus, Dakota Cooner as Melman the Giraffe, Ryan Cardwell as Mason the Monkey, Cole Hill / Micah Collins as Skipper the Penguin, Tobias Collins as Kowalski the Penguin, Carlie Strong as Rico the Penguin, Emrie Straka as Private the Penguin, Bo McHenry as Zookeeper Zelda, Audrey Echols as Zookeeper Zoe, Kevin Williams as Zookeeper Zeke, and Micah Collins / Kevin Williams as Ship's Captain, Abigail Sundahl as King Julien, Jacob Deter as Maurice Lemur, Hallie Groff as Mort Lemur, Anna Cardwell as Lynn Lemur, Austin Cardwell as Lee Lemur, Morgan Brown as Lew Lemur, Cadence Kleeman as Lars Lemur, with the conspiracy of Lemurs played by Lee Brown, Ruthawna Collins, Charis Myers, Jael Frost, Korey Brown, Olivia Sundahl, Luke Sundahl, Caleb Sundahl and Molly McNeil.
Zoo Guests are played by Lee Brown, Ruthana Collins, Cadence Kleeman, Charis Myers, Jael Frost, Caleb Sundahl, Luke Sundahl, Olivia Sundahl, Betsy Sundahl, and Hallie Horn.
Lionesses are played by Olivia Fennell, Ashley Williams, Isabella Hall, Abigail Sundahl and Macy Martin.
The Head Foosa is played by Derek Brown with other Foosa's Katie Sundahl, Betsy Sundahl, Audrey Echols, Bo McHenry and Hallie Horn.
Steaks are played by Macy Martin, Ashley Williams, Audrey Echols, Isabella Hall and Olivia Fennell.
Other featured actors include Cameron Hammernose and Morgan Brown as New Yorkers, Katie Sundahl as the Camerawoman, Audrey Echols as the Subway Announcer, Korey Brown as Police Officer #1, Morgan Brown as Police Officer #2, Derek Brown as Police Officer #3, Jacob Deeter as Animal Control Officer / Newspaper Man, and Molly McNeil as the Old Lady.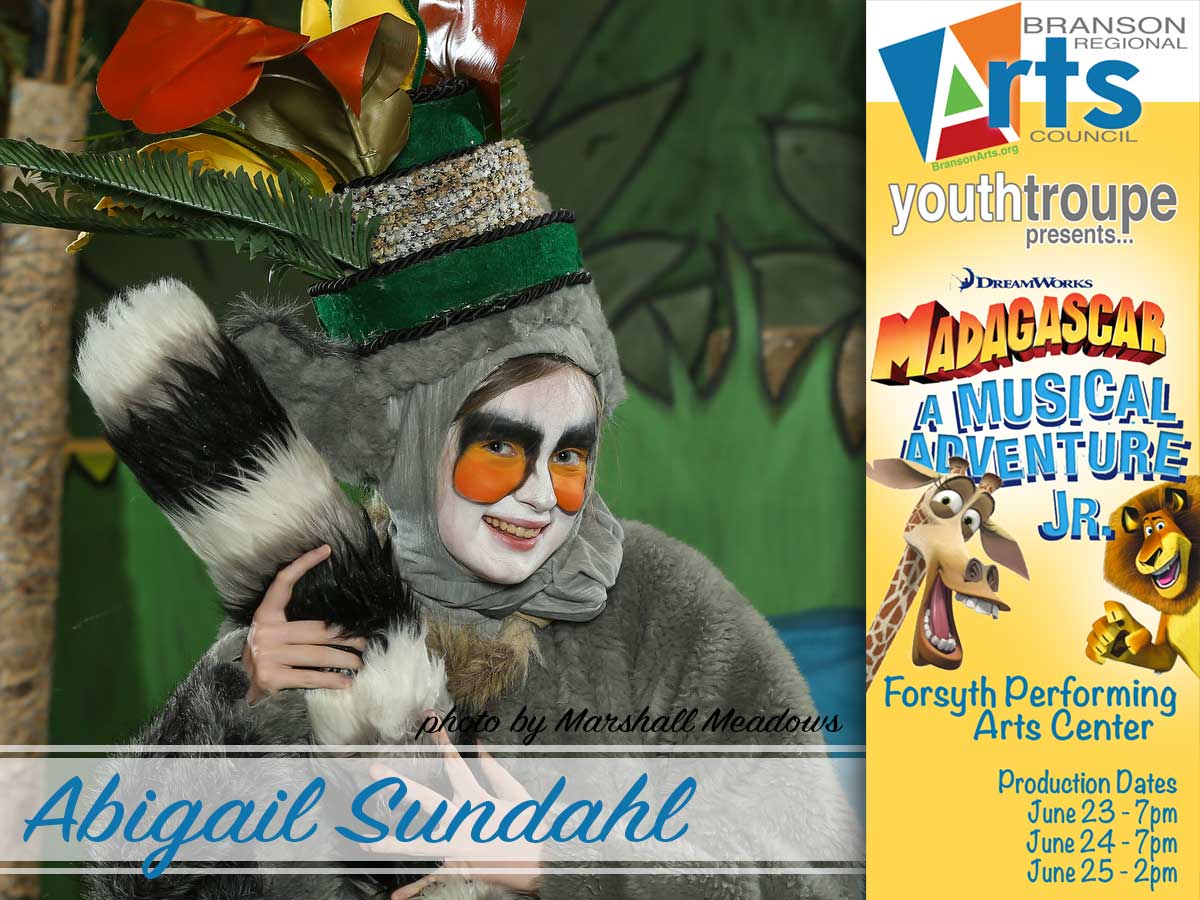 DreamWorks Madagascar – A Musical Adventure JR. is presented through special arrangement with Music Theatre International (MTI), one of the world's leading theatrical licensing agencies, granting theatres from around the world the rights to perform the greatest selection of musicals from Broadway and beyond. Founded by composer Frank Loesser and orchestrator Don Walker in 1952, MTI is a driving force in advancing musical theatre as a vibrant and engaging art form.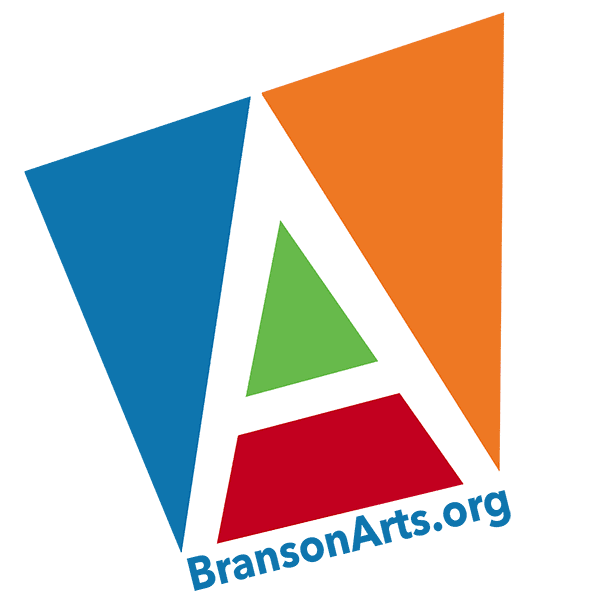 The Branson Regional Arts Council was founded in 1965 as the "Taney Arts Council," and officially established 501 (c)(3) non-profit status as "Branson Arts Council, Inc." in 1993.
Our mission is "to create exceptional artistic, cultural and educational opportunities for our community."
Financial support  is provided by BRAC members, theatre patrons, private donors, as well as additional grant support from  the Missouri Arts Council and other organizations.
BRAC, PO Box 2004, Branson, MO 65615
https://bransonarts.org/wp-content/uploads/2017/06/Branson_Abigail_Sundahl.jpg
900
1200
Branson Regional Arts Council
https://bransonarts.org/wp-content/uploads/2017/03/BRAC-HeaderLogo.png
Branson Regional Arts Council
2017-06-22 07:00:01
2017-06-19 00:26:48
Madagascar The Musical Adventure Begins Tomorrow