Cast Announcement for Mary Poppins at the Historic Owen Theatre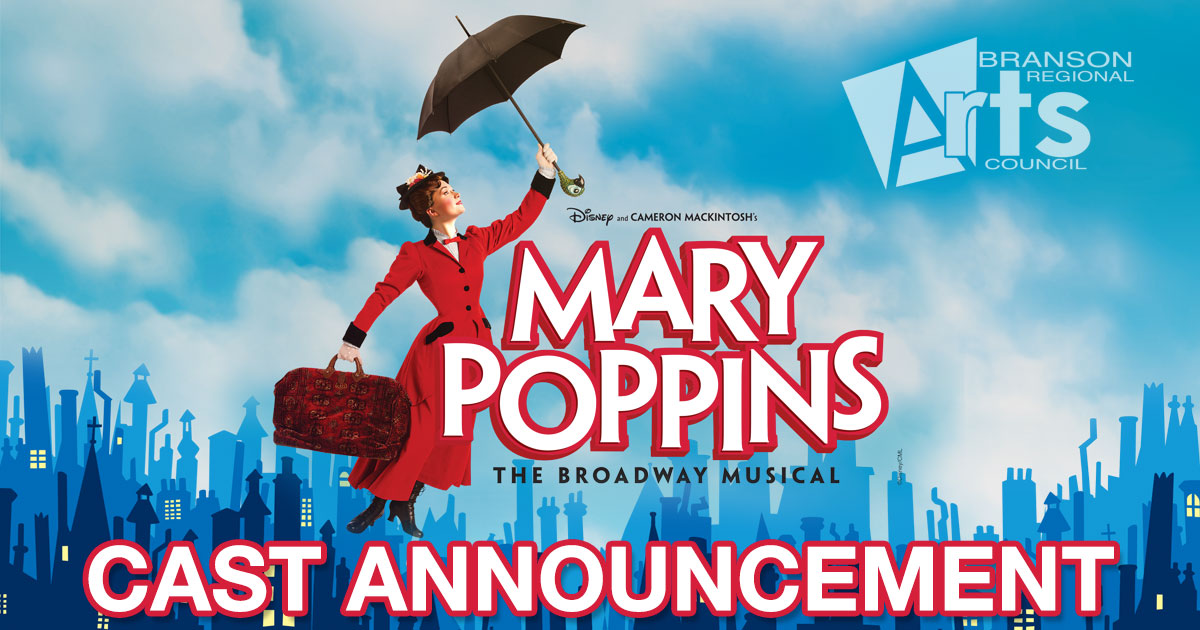 November 21, 2022

Branson Regional Arts Council

No Comments

18642 Views
The Branson Regional Arts Council announces the cast of the upcoming February 2023 production Mary Poppins – The Broadway Musical at the Historic Owen Theatre in Downtown Branson.
The Producers and Directors wish to thank everyone who participated in the auditions. There was a very large turnout, and we encourage anyone not selected for this show to please consider auditioning for future productions. Unfortunately, there were not enough roles to allow everyone who auditioned a part, so the selection process was very challenging.
Cast note: Rehearsals for this production will begin January 2, 2023 at 6pm at the Historic Owen Theatre. Tickets will go on sale in December.
Congratulations to the following cast members of Mary Poppins…
CAST OF MARY POPPINS – THE BROADWAY MUSICAL
Mary Poppins- Leah Johnson
Bert- Thomas Hayden Reasoner
Jane Banks- Cameryn Deibler/Hope Menard
Michael Banks- Lee Brown/ Emma Chandler
George Banks- Alex Harris
Winifred Banks- Sonya Godfrey
Mrs. Brill- Abby Reeve
Roberston Ay- David Hewitt*
Miss Andrews- Kristin Cartwright*
Bird Woman- Katy Kohler
Mrs. Corry- Liz Sambol*
Katie Nana- Rachel Ramberan*
Neleus/Valentine- Joey Blackwood*
Poseidon- Michael Sager*
Admiral Boom/Bank Chairman- Joseph Schumacher
Miss Lark- Maddie Hewitt*
Von Hussler- Jeremiah Reeve*
John Northrbook- Kyle Denton*
Miss Smythe- Claire Denton*
Ensemble
Lucas Dahlgren, Kathryn King, Charis Boulden, Somer Dean, Velvet Dougharty, Julie Brinkman, Kayleigh Dominish, Mindy Law, Molly Tennison, April Ebersol, AJ Turner, Melinda Prince, Sarah Sutherland (Mary swing)
Kids Ensemble
Brenna Prince, Luke Johnson, Sebastian Stringer, Maggie Marks, Josslynn Silvy
*also in ensemble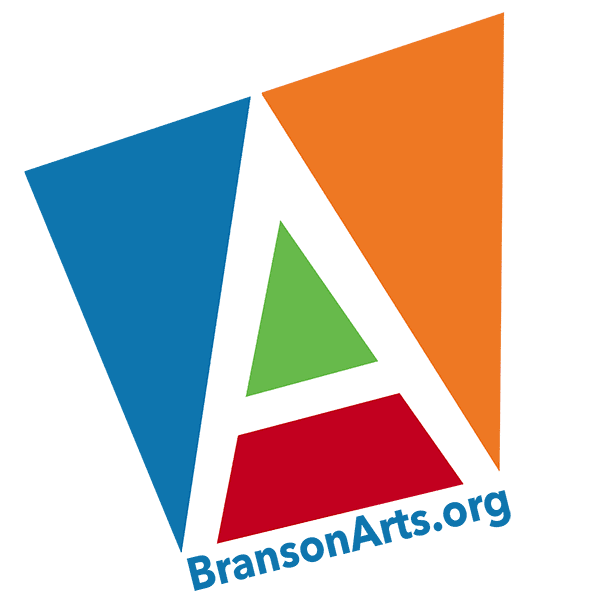 The Branson Regional Arts Council was founded in 1965 as the "Taney Arts Council," and officially established 501 (c)(3) non-profit status as "Branson Arts Council, Inc." in 1993.
Our mission is "to create exceptional artistic, cultural and educational opportunities for our community."
Financial support  is provided by BRAC members, theatre patrons, private donors, as well as additional grant support from  the Missouri Arts Council and other organizations.
BRAC, PO Box 2004, Branson, MO 65615
https://bransonarts.org/wp-content/uploads/2022/11/Marry_Poppins_Cast_1200.jpg
630
1200
Branson Regional Arts Council
https://bransonarts.org/wp-content/uploads/2017/03/BRAC-HeaderLogo.png
Branson Regional Arts Council
2022-11-21 07:38:06
2022-11-21 07:40:25
Cast Announcement for Mary Poppins at the Historic Owen Theatre