Branson Area Students Experience Symphonic Music
On Tuesday, January 30, 2018, nearly 800 young students from several Branson area schools attended a live music concert with the Springfield Symphony Orchestra as part of an annual Young People's Concert program that the Branson Regional Arts Council has coordinated on behalf of our area youth.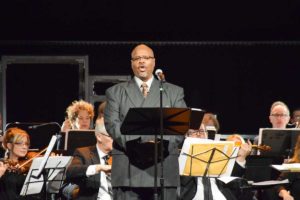 The concert is provided free of charge to our area schools and is specifically designed to be an in-depth learning experience.  This year's concert featured guest soloist Richard Todd Payne who combined his commanding and dramatic Baritone voice with the symphony to present a series of Black American masterpieces, including a moving rendition of Martin Luther King's "I Have A Dream" speech.  A native of Memphis Tennessee, and Assistant Professor of Voice at Missouri State University, Mr. Payne's voice has been described as "Magnificent",  "Impassioned", and "Stentorian".  He is sought after nationally for his commanding presence and ringing tones in both Opera and Oratorio.  
Thank you for this wonderful opportunity. Branson schools appreciate all you have done. – Sarah Ver Steegt Kirk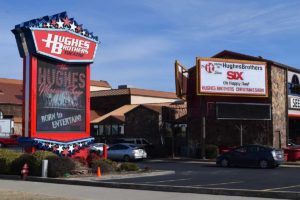 Each year, the Young People's Concerts have educated approximately 4,000 fourth grade children from the Springfield and Branson area school districts, and students from private, parochial and home schools, to listen to live symphonic music and gain valuable exposure to the elements of musical styles and eras.
My students have been learning about the 1960's and the Civil Rights Movement.  We had listened to Dr. King's speech a few weeks ago. The LOVED to hear it set to music and to hear some of the stories behind the pieces chosen. Thank you so much Branson Regional Arts Council for this opportunity for our students!!! – Kellsey Howerton Bradley
On the day of the performance, the children arrived at the Hughes Brothers Theatre on the the famous Branson Strip by school busses, seated together by classes with their teachers, and treated to an enriching cultural experience. The music was interspersed with entertaining facts about each composition. Musical instrumentation was explained, as were the differences in musical styles.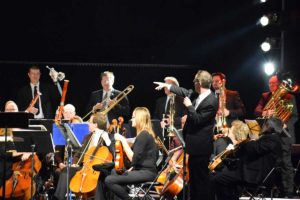 Following each performance, the teachers follow up with each class attending in discussing important elements of the musical experience so as to integrate the concert experience into the students' curriculum.
Major sponsors of this year's concert were the Branson Regional Arts Council, the Titanic Museum Attraction, the Tri-Lakes Board of Realtors, the Missouri Arts Council, and a handful of individual donors including Mary Kellogg, Jim Barber, Pam Davis, Craig Burnett, Leah Horn, Patty Tweedle, and Jeff Turner. This year's event wouldn't have been possible without their generous assistance.
THE FOLLOWING MAJOR SPONSORS OF THIS EVENT APPRECIATE AND UNDERSTAND THE IMPORTANCE OF THE ARTS IN OUR COMMUNITY.  PLEASE THANK THEM FOR THEIR FINANCIAL INVESTMENT IN OUR AREA YOUTH!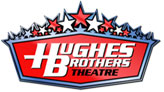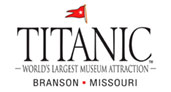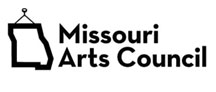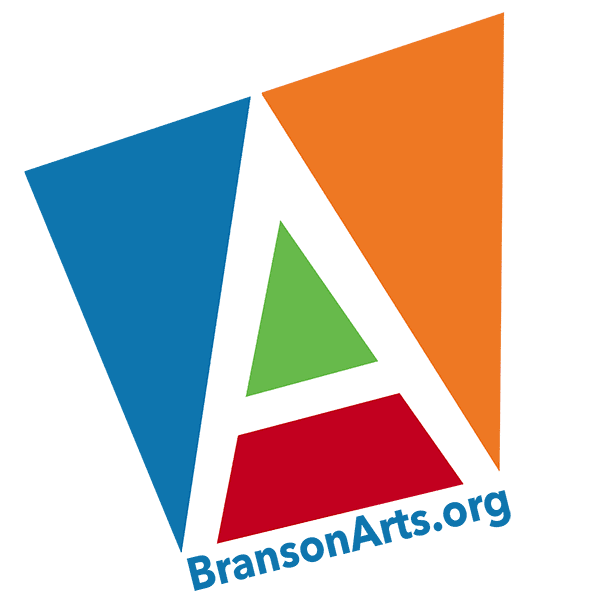 The Branson Regional Arts Council was founded in 1965 as the "Taney Arts Council," and officially established 501 (c)(3) non-profit status as "Branson Arts Council, Inc." in 1993.
Our mission is "to create exceptional artistic, cultural and educational opportunities for our community."
Financial support  is provided by BRAC members, theatre patrons, private donors, as well as additional grant support from  the Missouri Arts Council and other organizations.
BRAC, PO Box 2004, Branson, MO 65615
https://bransonarts.org/wp-content/uploads/2018/02/Branson_Arts_Council_Grant_1200.jpg
627
1200
Branson Regional Arts Council
https://bransonarts.org/wp-content/uploads/2017/03/BRAC-HeaderLogo.png
Branson Regional Arts Council
2018-02-01 22:09:22
2018-02-02 12:17:56
Branson Area Students Experience Symphonic Music