Arts Council To Support Branson Show Awards
[print-me]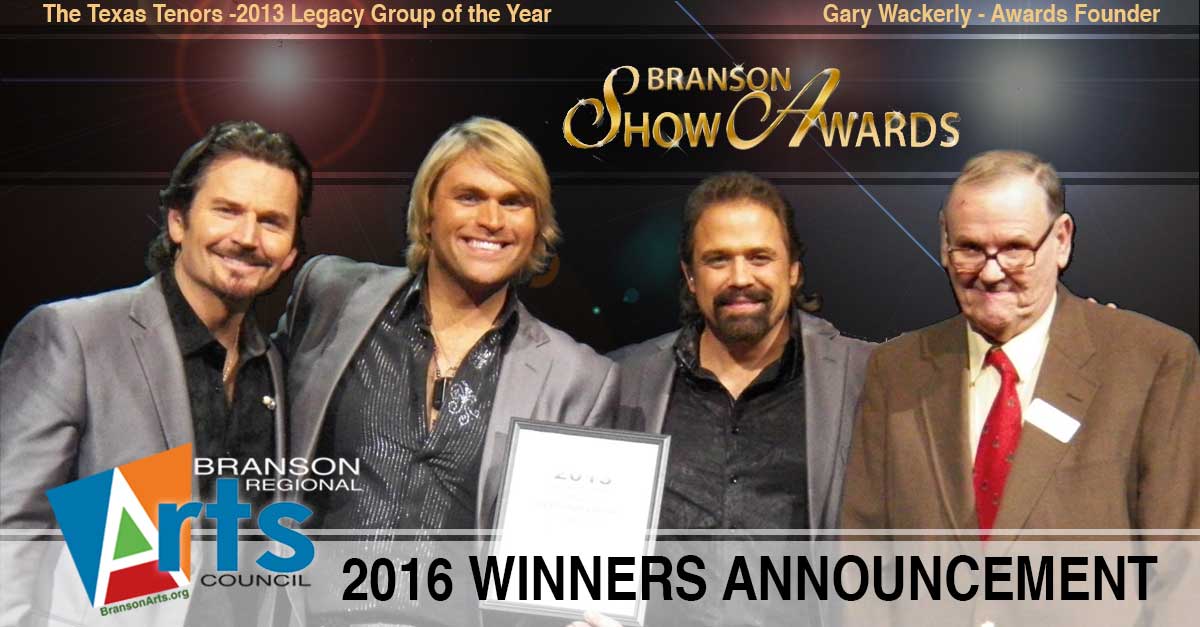 2016 Branson Show Awards Winners Selected!
The Branson Show Awards have been honoring outstanding entertainers in Branson since 2008. Created by founder Gary R. Wackerly, the annual nominees are carefully reviewed by a non-biased Award Committee who personally attend every show before announcing the nominations and selected winners.
The committee accepts no direct advertising from any theaters or shows, and does not benefit financially from anyone in the entertainment industry.
Awards are typically announced in the Fall of each year, however, health issues have forced Mr. Wackerly and the BSA Committee to postpone the presentation the past two seasons.
Last year, the Show Awards received assistance from the Branson Regional Arts Council who arranged sponsorship for the award trophies and a dinner presentation ceremony held at the Uptown Cafe.
Executive Director of the Branson Regional Arts Council, Jim Barber, is pleased to announce that the Arts Council is stepping up again this year to help put the event back on track by sponsoring the 2016 and upcoming 2017 Branson Show Awards.
As a recipient of a few Branson Show Awards myself, I am very aware of Mr. Wackerly's love for our area entertainers.

His volunteer efforts, and those of his committee, have helped our show industry for many years by providing legitimate marketing tools that entertainers and theatre shows have used to differentiate themselves to the millions of visitors traveling to the Ozarks for entertainment.

These award titles are very helpful to many of the recipients who proudly share and promote the recognition, so it's vital that we help the awards stay on schedule. – Jim Barber, BRAC Executive Director
And now, the 2016 Branson Show Awards Winners are…
BEST SHOW – Clay Cooper's Country Express
BEST LEGACY SHOW – Barbara Fairchild
BEST NEW SHOW – Rock and Roll Revival
BEST COMEDY SHOW – Smoke On The Mountain
BEST GOSPEL SHOW – New South Gospel
BEST VARIETY SHOW – The Duttons
BEST THEATRICAL PRODUCTION – Moses
BEST MORNING SHOW – The Bretts
BEST SHOW FOR FAMILIES – Amazing Pets
BEST MUSICAL FAMILY – The Haygoods
BEST TRIBUTE SHOW – Carpenters Once More
BEST DINNER SHOW – A Tribute To George Strait
BEST MATINEE SHOW – #1 Hits of the 60's (& 50's too)
BEST SHOW LIMITED ENGAGEMENT – Arizona Keepsakes
BEST PATRIOTIC SALUTE – Clay Cooper's Country Express
BEST MALE VOCALIST – George Dyer
BEST FEMALE VOCALIST – Tamara Tinoco
BEST SINGING GROUP – Statler Brothers Revisited
BEST FEMALE SINGING GROUP – Branson Dreamettes
BEST MALE SINGING GROUP – New Jersey Nights
BEST QUARTET – Million Dollar Quartet
BEST BAND – Labamba
BEST KEYBOARD – Darrell Croy
BEST LEAD GUITAR – Wayne Severson
BEST BASS OR UPRIGHT – Larry Alred
BEST DRUMMER – Josh Gabriel
VIOLINIST OF THE YEAR – Amy Dutton Arambulo
BEST HORN – Marvin Short
BEST INSTRUMENTALIST – Katherine Haygood
BEST TRIBUTE ARTIST – CJ Newsom
BEST IMPRESSIONIST – Terry Sanders
COMEDIAN OF THE YEAR – Terry Sanders
BEST PHYSICAL COMEDY – Jordan Gabriel
SONGWRITER OF THE YEAR – Andrea Brett
BEST DANCE TROUPE – Country Express Dancers
BEST FEMALE DANCER – Jennifer Turner
BEST MALE DANCER – Steve Parish
FEMALE ENTERTAINER OF THE YEAR – Heather Gentry
MALE ENTERTAINER OF THE YEAR – Timothy D. Dutton
YOUNG MALE ENTERTAINER OF THE YEAR (age 11-17) – Timothy J. Dutton
YOUNG FEMALE ENTERTAINER OF THE YEAR (age 11-17) – Nadia Cole
BEST MAGIC SHOW – Illusionist Rick Thomas
BEST DUET – Shane Vorhaben & Dave Sanders
BEST MASTER OF CEREMONIES – Mike Patrick
ENTERTAINERS OF THE YEAR – Hughes Brothers, IT
BEST CHRISTMAS SHOW – Maxine's Christmas Carol
Trophies for these 2016 Branson Show Award winners will be delivered in a few weeks, and a special 2017 awards dinner event is currently being planned for later this year. More information on the Branson Show Awards can be found at BransonShowAwards.com.
Support Arts in the Ozarks! Be a member of the Branson Regional Arts Council… JOIN HERE NOW!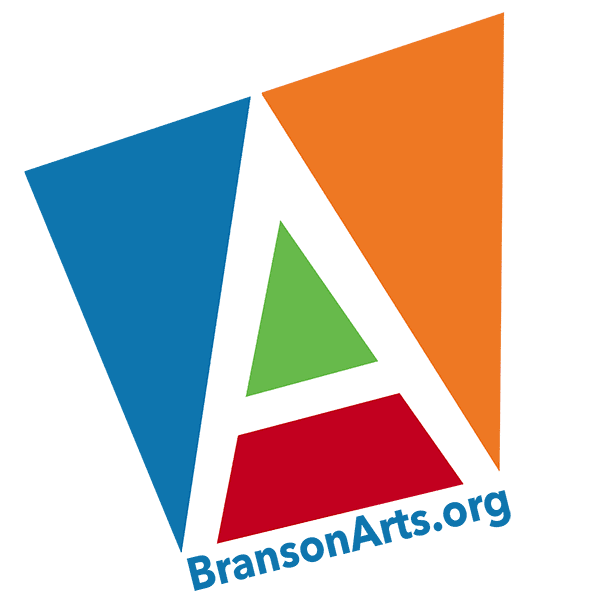 The Branson Regional Arts Council was founded in 1965 as the "Taney Arts Council," and officially established 501 (c)(3) non-profit status as "Branson Arts Council, Inc." in 1993.
Our mission is "to create exceptional artistic, cultural and educational opportunities for our community."
Financial support  is provided by BRAC members, theatre patrons, private donors, as well as additional grant support from  the Missouri Arts Council and other organizations.
BRAC, PO Box 2004, Branson, MO 65615
https://bransonarts.org/wp-content/uploads/2017/05/Branson_Show_Awards_1200.jpg
627
1200
Branson Regional Arts Council
https://bransonarts.org/wp-content/uploads/2017/03/BRAC-HeaderLogo.png
Branson Regional Arts Council
2017-05-15 17:21:25
2017-06-16 15:24:10
Arts Council To Support Branson Show Awards