Branson Arts Council presents: 
ANIME AUGUST
8/14/2015 and 8/15/2015
Join us at the Historic Owen Theatre (205 South Commercial St, Branson, MO) for a celebration of the magic and artistic vision of acclaimed Japanese animator/writer/director Hayao Miyazaki. We will be showing 3 of Miyazaki's wonderful films over one weekend. Do not miss out on the rare opportunity to see the anime art form on the big screen in Branson, MO.
Whisper of the Heart
August 14th
@
7:00PM
Cost: $4.00 for kids under 18, $6.00 for adults
Rated G
From the creators of the Academy Award(R)-winning SPIRITED AWAY (Best Animated Feature Film, 2002) comes a tale based on the screenplay from the legendary animator Hayao Miyazaki. During summer vacation, a schoolgirl named Shizuku, who longs to discover her true talents, observes an ordinary-looking cat riding by himself on the train. Intrigued, she decides to follow him. This chance encounter leads her to the mysterious Seiji, a boy who is determined to follow his dreams, and The Baron, a magical cat figurine who helps her listen to the whispers in her heart. Soon, Shizuku's exciting adventures carry her far beyond the boundaries of her imagination. Featuring extraordinary storytelling, enchanting animation, and an all-star voice cast, this movie will inspire dreams and warm hearts of all ages. ~~(c) 1995 Aoi Hiiragi/Shueisha Nibariki GNH
My Neighbor Tortoro
Cost: $4.00 for kids 18 and under, $6.00 for adults
Rated G
Visionary and Academy Award(R)-winning director Hayao Miyazaki (2002, Best Animated Feature, SPIRITED AWAY) has created a heartwarming, music-filled and wonderful world in MY NEIGHBOR TOTORO, a delightfully animated family adventure. Follow the adventures of Satsuki and her four-year-old sister Mei when they move into a new home in the countryside. To their delight, they discover that their new neighbor is a mysterious forest spirit called Totoro — who can be seen only through the eyes of a child. Totoro introduces them to extraordinary characters — including a cat that doubles as a bus! — and takes them on an incredible journey.
Princess Mononoke 
Cost: $4.00 for kids 18 and under, $6.00 for adults
Rated PG-13 (some violence)
Claire Danes, Minnie Driver, and Billy Bob Thornton head a cast of hot Hollywood stars who lend their talents to this exquisitely animated, overwhelmingly acclaimed adventure epic! Inflicted with a deadly curse, a young warrior named Ashitaka sets out for the forests of the west in search of the cure that will save his life. Once there, he becomes inextricably entangled in a bitter battle that matches Lady Eboshi and a proud clan of humans against the forest's animal gods…who are led by the brave Princess Mononoke, a young woman raised by wolves! Also starring Gillian Anderson and Jada Pinkett Smith, this monumental struggle between man and nature will have you transfixed with amazement as stunning artistry blends with epic storytelling to create a uniquely entertaining motion picture!
August Anime After Party and Social Gathering:
August 15th @ 9:15 PM
RockBottom Studios
112 East Atlantic Street
Branson, MO 65616
Walk or drive over to RockBottom Studios after the Anime August showing of Princess Mononoke for an after party and film discussion. Please bring a drink and appetizer of your choice to share with everyone. This is an excellent chance to meet other artists and anime appreciators in a relaxed and creative setting. 
The BAC Artists' Link is a group of local visual artists that meet every other month to network, socialize and share ideas. All artists and art enthusiasts are welcome to attend.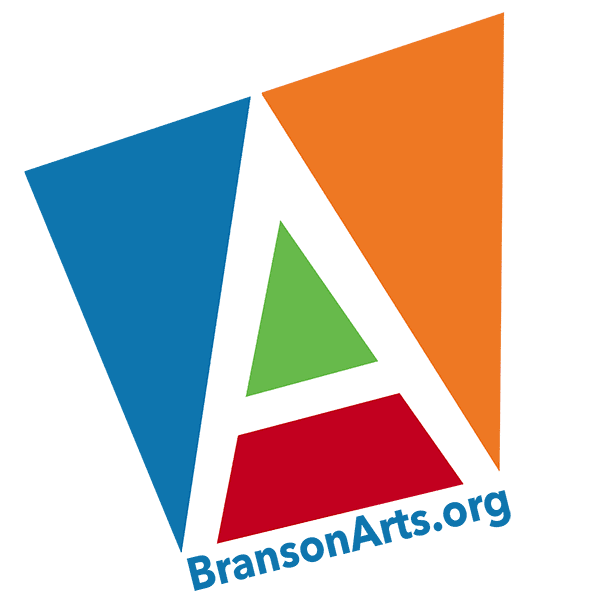 The Branson Regional Arts Council was founded in 1965 as the "Taney Arts Council," and officially established 501 (c)(3) non-profit status as "Branson Arts Council, Inc." in 1993.
Our mission is "to create exceptional artistic, cultural and educational opportunities for our community."
Financial support  is provided by BRAC members, theatre patrons, private donors, as well as additional grant support from  the Missouri Arts Council and other organizations.
BRAC, PO Box 2004, Branson, MO 65615
https://bransonarts.org/wp-content/uploads/2017/03/BRAC-HeaderLogo.png
0
0
Branson Regional Arts Council
https://bransonarts.org/wp-content/uploads/2017/03/BRAC-HeaderLogo.png
Branson Regional Arts Council
2015-07-14 15:50:46
2015-08-21 22:17:33
Anime Film Festival