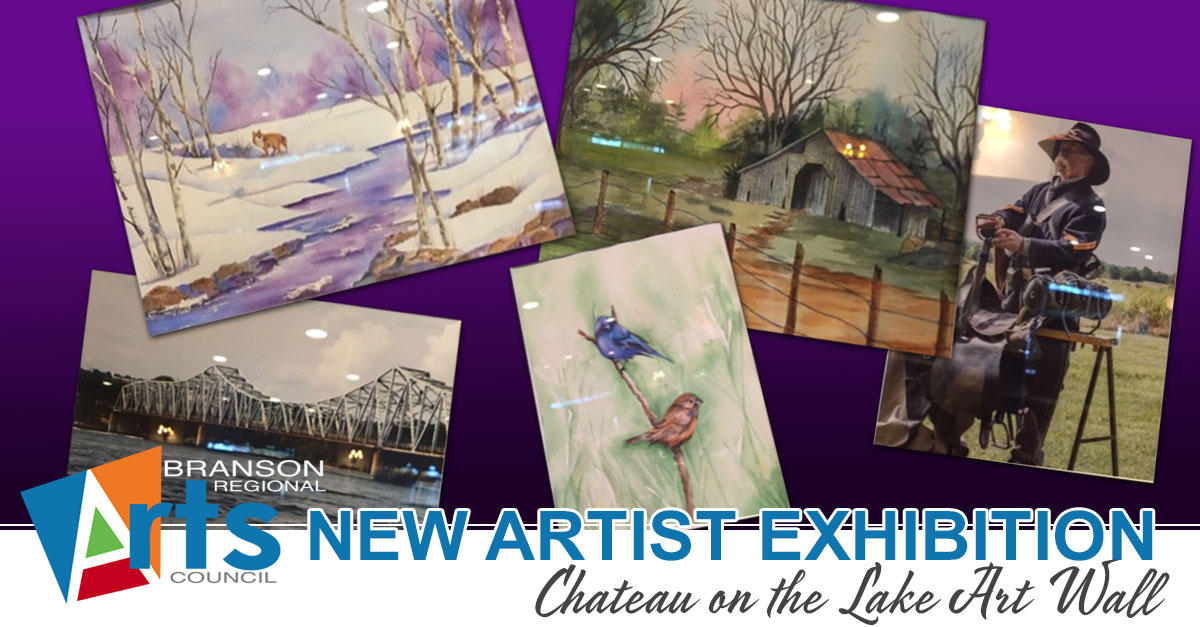 Artist Jan Rosenburg Featured At Chateau On The Lake Art Wall Exhibit
The Branson Regional Arts Council is honored to feature the works of artist Jan Rosenburg at the Artist Gallery Wall located inside the Chateau Grill Restaurant at Chateau on the Lake.
Jan has been infatuated with art since she was a young girl. She enjoyed barns, landscapes, mountains, clouds, children and animals, though flowers were her favorite subject. She has worked in oil, acrylic, pastel, water color and of late, photography.
She attended Birch Tree High School in rural Missouri, but Art was never offered.  She graduated along with her 17 other graduating classmates and became a cosmetologist, a job she says, "satisfied my yearning to create."
"All in all, it has taken about 40 years to complete my dream of putting color on paper and creating artwork with feeling that is pleasing and exciting to me as well as the viewer. I find joy in the exploration of natures' intricacies and it pleases me to put that joy on paper for all to see." – Jan Rosenburg
Before retirement, Jan taught oil painting at Jefferson Jr. College in Jefferson County, Missouri. After retiring to Table Rock Lake with her husband in 2006, Jan began teaching art at the Senior Center in Kimberling City. There she taught all aspects of art color, composition, texture, in mediums such as oil, water color acrylic and fabric art.
She joined the Table Rock Art Guild in 2006 and has been able to take advantage of many workshops and field trips offered to TRAG members. Throughout her life, she has participated in workshops and seminars by nationally known artists.
In addition to the exhibit at the Chateau on the Lake, many of Jan's art pieces can be seen at the Table Rock Art Guild in Kimberling City, the Ozark Empire Fair, and Hammonds Hall in Springfield, MO. She's also an award winner having won first, second and third place awards in local and national competitions.
In the late 1990's, Jan began to dabble in photography.
"For me, this medium is another form of art expression. It too allows me to express myself through my art. I am certain that while I was a tiny baby in my mothers womb, I poked her with the pointed end of a paint brush and said, "Mama, I want to be an artist!" – Jan Rosenburg
The Branson Regional Arts Council invites everyone to visit Jan's art display at the Chateau on the Lake.  All items on display are available for sale with prices between $110 and $150. What a wonderful and unique gift to give to a friend, loved one… or even yourself!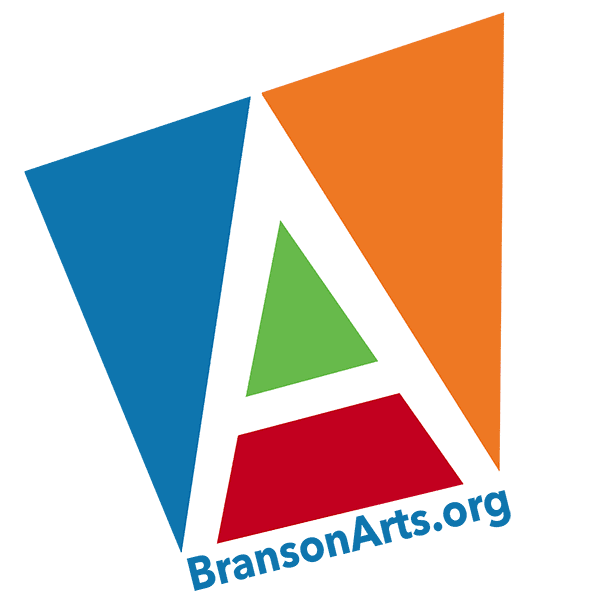 The Branson Regional Arts Council was founded in 1965 as the "Taney Arts Council," and officially established 501 (c)(3) non-profit status as "Branson Arts Council, Inc." in 1993.
Our mission is "to provide artistic, cultural and educational opportunities that support, strengthen and enhance artistic experiences for people of all ages in our area."
Financial support  is provided by BRAC members, theatre patrons, private donors, as well as additional grant support from  the Missouri Arts Council, City of Branson, and other organizations.
BRAC, PO Box 2004, Branson, MO 65615
https://bransonarts.org/wp-content/uploads/2019/08/Jan_Rosenburg_Artist.jpg
627
1200
Branson Regional Arts Council
https://bransonarts.org/wp-content/uploads/2017/03/BRAC-HeaderLogo.png
Branson Regional Arts Council
2019-08-26 16:05:15
2019-08-26 16:05:15
Artist Jan Rosenburg Featured At Chateau On The Lake