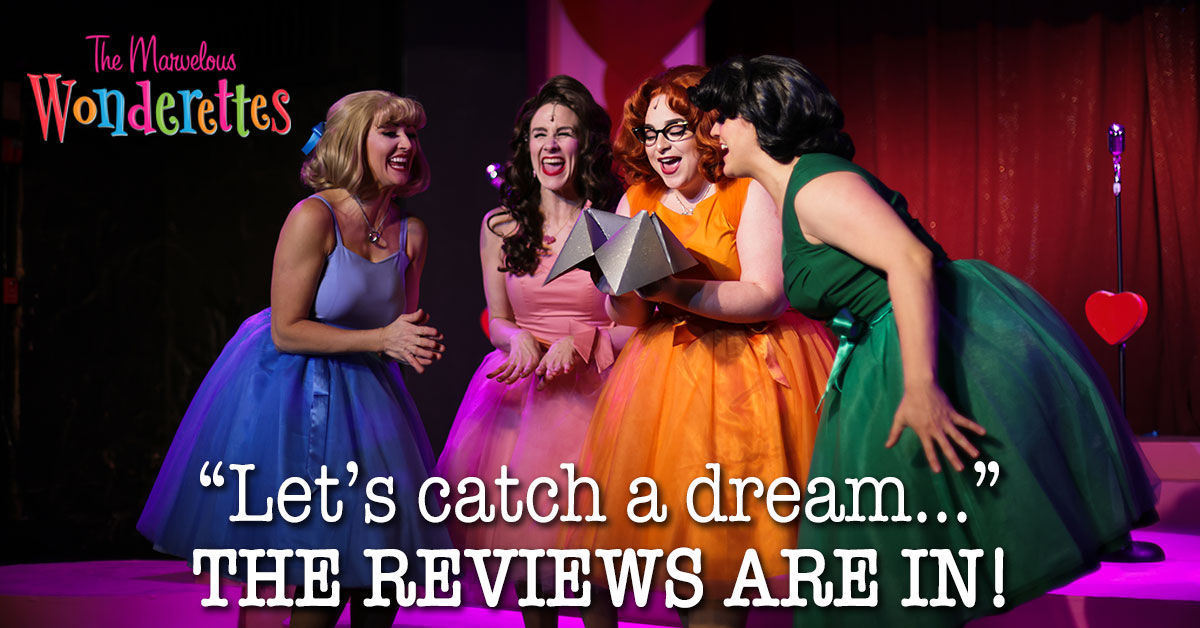 With only three performances left, The Marvelous Wonderettes has proven to be a smash hit with audiences at the Historic Owen Theatre and also with those watching via live-stream at home.
Here are some of the many great comments we've received since this show opened:
"Loved the performance. Really enjoyed it. Great singing from all the girls. Will definitely be back to see more." – Robin F

"Watched the Live Stream Last Night! Excellent Show and Very Talented Cast! Bravo!! Standing Ovation from Rockford IL! Excellent Performance.  They Sang their Hearts Out." – Matt H

"We saw it and THOROUGHLY enjoyed it.  Those ladies could take that show on the road.  The humor was slapstick as intended, but the vocals were SERIOUS; seriously impressive!"  – Larry D

"Fun!!   Put this on your to do list." – Mike P

"Awesome! We saw the Marvelous Wonderettes last week. So many great songs." – Debbie D

"Super impressive!!  The livestream is fantastic!  The vocals, choreo, acting, lighting is superb!  Thoroughly enjoying the show!" – Kim H

"It is fabulous!!! The live streaming is a wonderful option for those off us who are homebound! You should all be so proud of what you've accomplished with this production!"  – Lisa M

"Holy Cow they are GREAT🎶👏 " – Jeannie D

"Wonderful show.  Had a great time!" – Kathy B

"Saw this Friday night… Great Performance!" – Mike B
It's not too late to see this outstanding comedy musical before the curtain closes.  In house, socially distanced seats can be reserved at BransonArts.org/tix and live-stream watch at home tickets can be purchased at BransonArts.org/stream.
GET TICKETS FOR WONDERETTES  GET STREAMING TICKET NOW
The Marvelous Wonderettes is a jukebox musical comedy by Roger Bean. This exciting musical has played off-Broadway at the Westside Theatre in New York, and is now playing at the Historic Owen Theatre in Branson from January 28 through February 14, 2021. The show, which features pop songs from the 1950s and 1960s as a vehicle to tell its story, pays homage to the high school Songleader squads of the 50s. When called upon to perform at their senior prom as a last minute replacement, Springfield High Songleaders Betty Jean, Cindy Lou, Missy and Suzy, rally together to entertain their classmates in four-part harmony.
The musical includes the songs "Lollipop", "Dream Lover", "Stupid Cupid", "Lipstick on Your Collar", "Hold Me, Thrill Me, Kiss Me", "It's My Party", and "It's In His Kiss (The Shoop Shoop Song)" and over 25 more beloved tunes that audiences will love!
The season kick-off production at the Historic Owen Theatre is directed by Jacob Estes, and stars Tami Cooper (as Suzy Simpson), Mesa Mitchell (as Cindy Lou Huffington), Caitlin Secrest (as Betty Jean Reynolds), and Macy Watts (as Missy Miller). Swing actresses for the production are Liz Sambol and Seanna Bounds.
Production crew includes: Karie Dykeman, Kim Hale, Lisa Murphy (Producers), Justin Ables (Artistic Director), Delyla Uebel (Musical Advisor), Sean Neil Myers (Stage Manager), Caitlin Secrest (Vocal Captain), Lorie Best (Assistant Producer), Pamela Meadows (Lighting Design), Mac Hill (Technical and Sound Director), Jacob Estes (Choreography, Costume and Wigs), Corey Mitchell (Set Design), and Jim Barber (Marketing, BRAC Executive Director).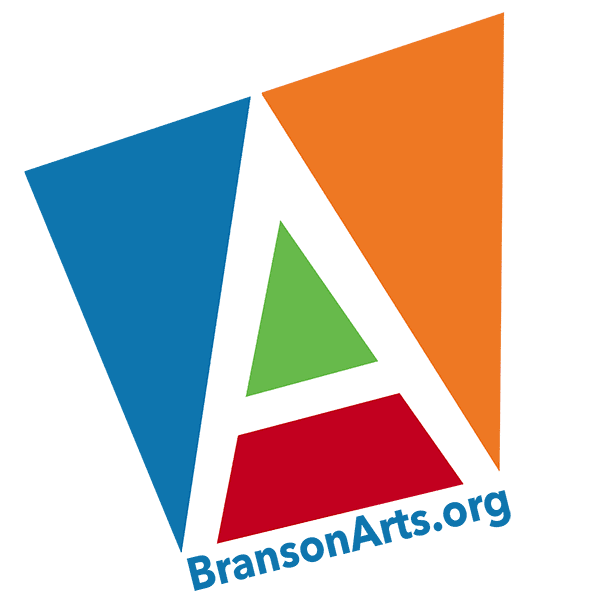 The Branson Regional Arts Council was founded in 1965 as the "Taney Arts Council," and officially established 501 (c)(3) non-profit status as "Branson Arts Council, Inc." in 1993.
Our mission is "to provide artistic, cultural and educational opportunities that support, strengthen and enhance artistic experiences for people of all ages in our area."
Financial support  is provided by BRAC members, theatre patrons, private donors, as well as additional grant support from  the Missouri Arts Council, City of Branson, and other organizations.
BRAC, PO Box 2004, Branson, MO 65615
https://bransonarts.org/wp-content/uploads/2021/02/Wonderettes_Reviews_1200.jpg
628
1200
Branson Regional Arts Council
https://bransonarts.org/wp-content/uploads/2017/03/BRAC-HeaderLogo.png
Branson Regional Arts Council
2021-02-12 17:20:22
2021-02-12 17:20:58
The Reviews Are In… The Marvelous Wonderettes Are A Hit