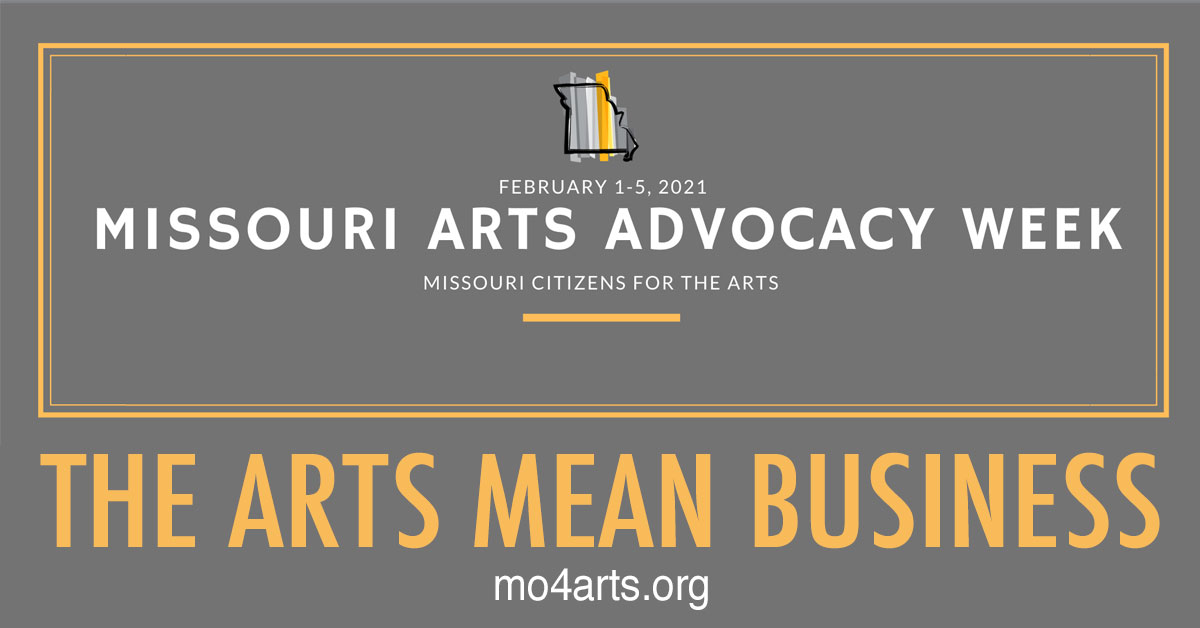 Did you know that YOU can be an Arts Advocate and make a difference in how the Arts impact business in Missouri?
The Branson Regional Arts Council is an active member of Missouri Citizens For The Arts (MCA), and we are inviting all of our great patrons, volunteers, and arts supporters to participate in Missouri Arts Advocacy Week is February 1-5, 2021.
The purpose of the event is to engage in important conversation with our State and local elected officials with one simple message… "SUPPORT THE ARTS IN MISSOURI".
A vibrant creative economy is vital and benefits all Missourians – it is a key component to revitalizing the state's economy.
Join us as we take our message directly to legislators via virtual meetings, coordinated conference calls, and organized print and social media campaigns. We're getting creative and will use 2021 to establish and renew relationships with elected officials! Click here to sign up for email updates on the State of the Arts in Missouri!
Please share this message via social media using the graphics in this article and the hashtags #MOArtsAdvocacyWeek and #MO4Arts.
Missouri Arts Council Funding & Cultural Partners
In fiscal year 2020, Missouri's Department of Revenue collected more than $30 million in new funds from the income tax on professional non-resident athletes and entertainers who work in Missouri. By statute, 60% of that is to be allocated to the Missouri Arts Council, a state agency. The Non-resident Athletes & Entertainers Tax (A&E Tax) is a personal income tax on professional athletes and entertainers when they play or perform in Missouri. It is collected by the state and, by statute (Section 143.183 RSMo), a designated amount is to be distributed among five Cultural Partners: Missouri Arts Council Trust Fund (60%); Missouri State Library Networking Fund (10%); Missouri Humanities Council Trust Fund (10%); Missouri Public Broadcasting Corporation Special Fund (10%); and the Missouri Historic Preservation Revolving Fund (10%).
Missouri Fine Arts Academy
Missouri Citizens for the Arts requests that the Governor and Legislature support funding for the June 2022 Missouri Fine Arts Academy (MFAA) at $500,000. MFAA is a three-week residential program at Missouri State University for 150 rising high school juniors and seniors who are gifted in the arts. Arts Education in Missouri Schools Missouri Citizens for the Arts encourages the Missouri State Board of Education to support comprehensive fine arts instruction (dance, drama/theatre, music, and visual art) in elementary, middle and high schools.
Capital Improvement Projects
Missouri Citizens for the Arts supports state funding for capital improvement projects for visual and performing arts spaces in Missouri.
Arts Advocacy Week Schedule
January 25, 12:30pm: MCA Arts Advocacy Training! MCA will train arts advocates using video and other virtual tools. Your region may also be hosting an advocacy training! Find out more about these events on the Missouri Citizens for the Arts Facebook page!
Week of January 25: Use MCA's Adopt-a-Legislator signup to select the Representative(s) and Senator(s) you're able to contact; watch your email and MCA's social media for the link to the online sign-up!
February 1-5: Schedule Virtual meetings and conference calls with your legislators.
Week of February 8: MCA will provide follow-up materials that will help you to stay in touch with your legislators about the importance of statewide support of the arts.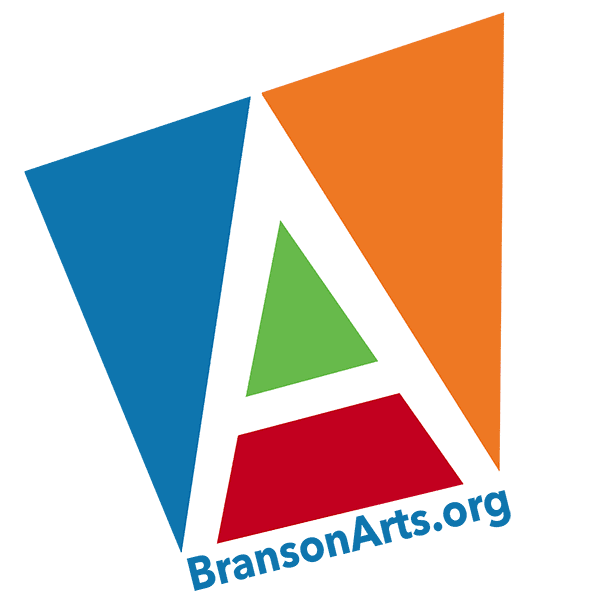 The Branson Regional Arts Council was founded in 1965 as the "Taney Arts Council," and officially established 501 (c)(3) non-profit status as "Branson Arts Council, Inc." in 1993.
Our mission is "to provide artistic, cultural and educational opportunities that support, strengthen and enhance artistic experiences for people of all ages in our area."
Financial support  is provided by BRAC members, theatre patrons, private donors, as well as additional grant support from  the Missouri Arts Council, City of Branson, and other organizations.
BRAC, PO Box 2004, Branson, MO 65615
https://bransonarts.org/wp-content/uploads/2021/01/Missouri_Arts_Advocacy_Week_2021.jpg
628
1200
Branson Regional Arts Council
https://bransonarts.org/wp-content/uploads/2017/03/BRAC-HeaderLogo.png
Branson Regional Arts Council
2021-01-20 17:11:55
2021-01-20 17:11:55
Did You Know You Can Be A Missouri Arts Advocate?