Stage Adaptation of A Midsummer Night's Dream Presented At Historic Owen Theatre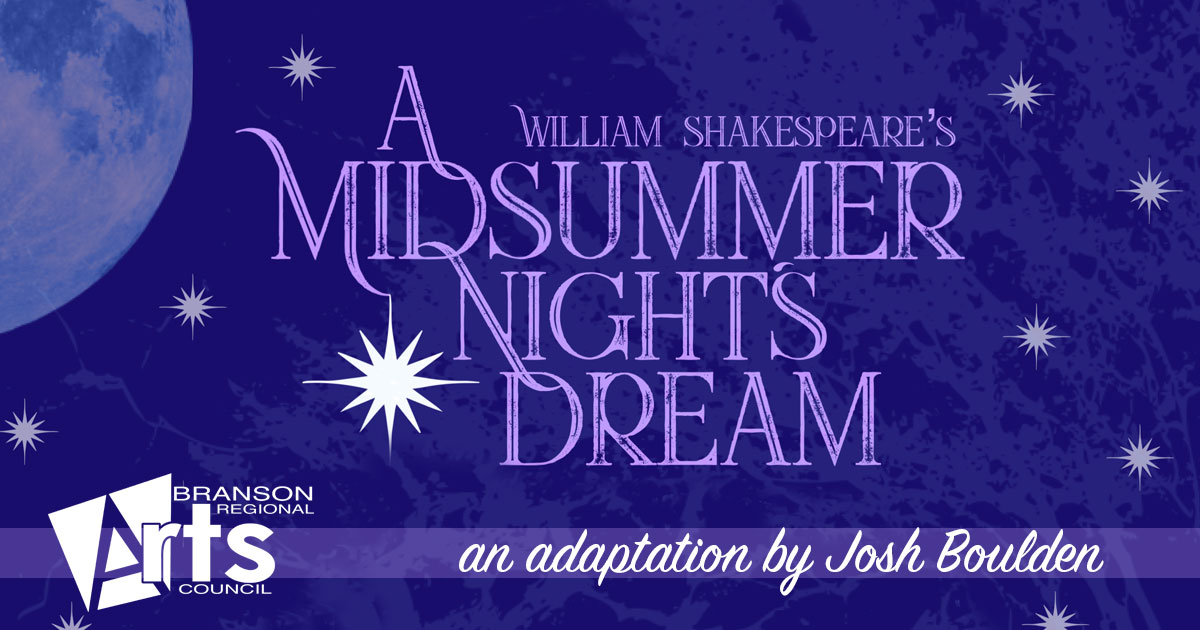 August 23, 2023

Branson Regional Arts Council

No Comments

2782 Views
The Branson Regional Arts Council's 2023 Theatre Season continues with William Shakespeare's classic play, A Midsummer Night's Dream, as adapted for the stage by Josh Boulden.
Four public performances are scheduled at the Historic Owen Theatre in downtown Branson on Thursday, September 7th (7pm), Sunday, September 10th (2pm), Thursday, September 14th (7pm), and Sunday, September 17th (2pm).
Advance Reserved Tickets are recommended and available online at BransonArts.org/tix or by calling the Historic Owen Theatre Box Office at 417-336-4255. $20 Adults (18+), $12 Youth (4-17).
Attention Area Schools: A special matinee performance is being  planned for Monday, September 11th  at 11:00am for area public, private and home schools to attend. This will include an educational aspect where the students will have an opportunity to learn more about Shakespeare and this production. Interested teachers or education leaders should contact BRAC for further information at edu@bransonarts.org or 417-336-4255.
A Midsummer Night's Dream is a comedy written by William Shakespeare in about 1595 or 1596. The BRAC production, as adapted by Josh Boulden, is set in Athens, and consists of several subplots that revolve around the marriage of Theseus and Hippolyta. One subplot involves a conflict among four Athenian lovers. Another follows a group of six amateur actors rehearsing the play which they are to perform before the wedding. Both groups find themselves in a forest inhabited by fairies who manipulate the humans and are engaged in their own domestic intrigue. The play is one of Shakespeare's most popular and is widely performed.
The production is under the direction of Josh Boulden, and cast members include: Megan King (Hermia), Jon Michael Thompson (Lysander), Josie Holman (Helena), Seth Coker (Demetrius), Cody Croxford (Oberon/Theseus), Olyvia Shaw (Titania/Hippolyta), Sara Boehm (Robin Goodfellow/Philostrate), Mariah K. Garrett (Nick Bottom),  Jackie Zliczewski (Peter Quince), Brandon Farrar (Francis Flute/Egeus), Natalie Hensarling (Tom Snout), Kahrie Stegman (Snug), and CJ McElhiney (Robin Starveling).
"This specific adaptation will tell the classic story of crossed lovers, magical fairies, and fantastical transformation we've grown to love. But this version will bring the play to life utilizing the powers of not only the text, but of music, movement, and mask. I wanted to tell this story with minimal costumes, props, and sets to bring greater attention to the actors themselves as they double roles, play instruments, and translate the story through movement. It is the desire of the cast and crew for the audience to understand the poetic text Shakespeare penned so long ago. Combining a tribute to classical traveling theatre with modern theatrical devices every element of this production has been designed to whimsically take the audience on a journey of magical romance and comical mayhem." – Josh Boulden – Director
Josh Boulden is a professional actor, acting coach, and fight choreographer from Annapolis, MD. He trained at the Shakespeare Theatre Company's Academy at The George Washington University in D.C. where he spent an intense year immersed in classical acting and Shakespeare's text. He's been in the theatre industry for over 10 years, has performed in a dozen works of Shakespeare, and is blessed to be in his seventh season as an actor at Sight & Sound Theatres in Branson. Before that he spent some time acting and teaching for the Annapolis Shakespeare Company, and currently teaches and directs for the Institute for Cultural Communicators. You may have seen him in a past Branson Regional Arts Council production such as Blithe Spirit, The Glass Menagerie, and all of the Shakespeare in the Parks, and you will currently see him serving in the roles of board member and director for this fall's A Midsummer Night's Dream.
The production crew for A Midsummer Night's Dream include: Josh Boulden (Director), Ryan J. Hippe (Ass. Director and Media Producer), RosAlie Burr (Production Stage Manager), Daylin Paulson (Lighting Designer/Ass. Stage Manager),  Madi Trammell (Music Director and Composer), Jonathan Crum (Costume Designer), Tori Hurley (Ass. Costume Designer), Audrey Noll (Choreographer), Josiah Mayer (Ass. Choreographer), Forrest Wilson (Poster Design) and Ian Lalhum (Set Engineer).
The band of musicians include: Elisha D. Qalo (Guitar), Madi Trammell (Clarinet & Supporting winds/strings), Tori Hurley and  Jon Michael Thompson (Drums), Kahrie Stegman (Flute & Lead Winds), Natalie Hensarling (Supporting Winds).
Behind the scenes of the BRAC production of A Midsummer Night's Dream!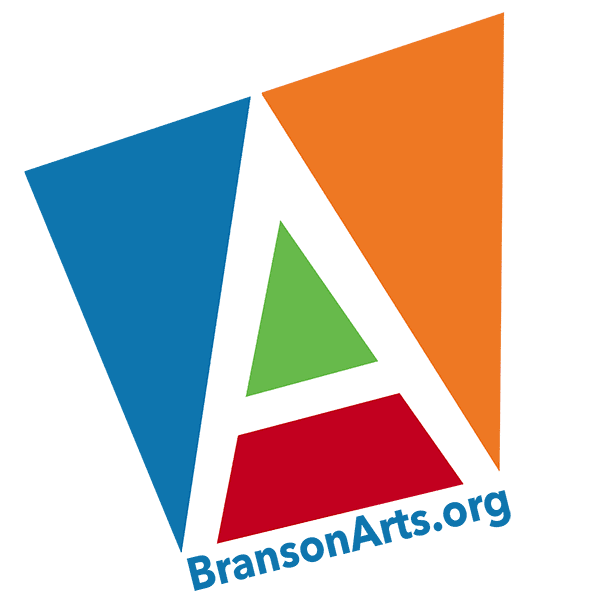 The Branson Regional Arts Council was founded in 1965 as the "Taney Arts Council," and officially established 501 (c)(3) non-profit status as "Branson Arts Council, Inc." in 1993.
Our mission is "to create exceptional artistic, cultural and educational opportunities for our community."
Financial support  is provided by BRAC members, theatre patrons, private donors, as well as additional grant support from  the Missouri Arts Council and other organizations.
BRAC, PO Box 2004, Branson, MO 65615
https://bransonarts.org/wp-content/uploads/2023/07/Midsummer-1200.jpg
630
1200
Branson Regional Arts Council
https://bransonarts.org/wp-content/uploads/2017/03/BRAC-HeaderLogo.png
Branson Regional Arts Council
2023-08-23 15:09:06
2023-08-31 14:15:19
Stage Adaptation of A Midsummer Night's Dream Presented At Historic Owen Theatre