Puffs or Seven Increasingly Eventful Years at a Certain School of Magic and Magic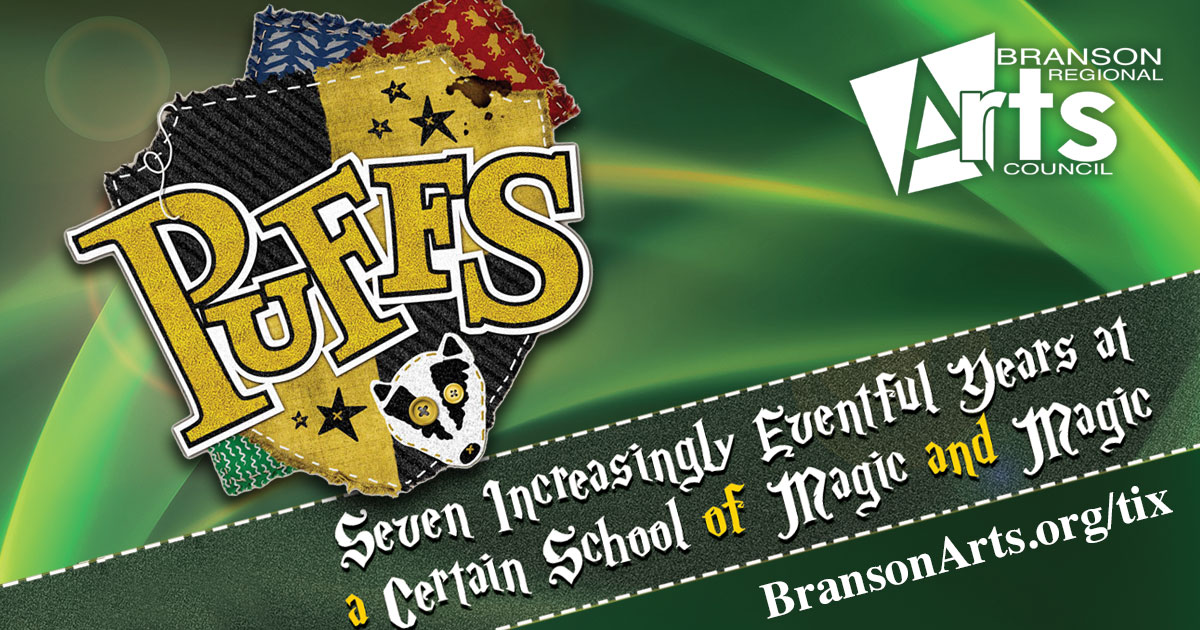 March 15, 2023

Branson Regional Arts Council

No Comments

11273 Views
The Branson Regional Arts Council presents a comedy play for anyone who ever felt like they weren't the hero in their own story! 
RATED PG | Parental Guidance (Family Friendly Version) 
Six performances are slated from March 17 – 26, 2023 with showtimes on Fridays & Saturdays 7pm, and Sundays 2pm.
Tickets are on sale now by calling the box office at 417-336-4255 or online at BransonArts.org/tix.
Puffs, or Seven Increasingly Eventful Years at a Certain School of Magic and Magic is a 2015 original play by New York-based playwright Matt Cox. The comedy is a parody as presented from the perspective of the "Puffs".
Directed by Kyle Bradley, Puffs tells the story of the Puffs, who just happened to also attend the same wizard school where for seven years a certain young boy wizard conquered evil.
The cast of
Puffs
, at the
Historic Owen Theatre include:
Narrator —

 

Loran Polson
Wayne Hopkins —

 

Lucas Dahlgren
Oliver Rivers —

 

Ruben Dutton
Megan Jones —

 

Kellsey Bradley
Harry / Mop Ron —

 

Molly Tennison
 Leanne / Hermeoone / Frenchy —

 

Lacey Kellett
Sally Perks / Rowena —

 

Maddy Hatfield**
Susie Bones / Professor McG —

 

Charis Boulden
Ernie Mac / Uncle Dave / Fat Friar —

 

Jimmy Bratz**
Hannah / Ghost History Teacher —

 

Emily Hanner
J. Finch Fletchley / Scorpy / Viktor —

 

Trenton Bryant**
Cedric / Goyle —

 

Alex Harris*
Mr. Voldy / Mr. Nick / Real Mr. Moody —

 

Jeremiah Reeve
Xavia Jones / Ms Babble —

 

Mindy Law*
1st Headmaster / Ginny / Mr. Bagman / Sal / Certain Potions Professor —

 

Abby Reeve*
2nd Headmaster / Ric Gryff / Professor Lanny / Hermeoone #2 —

 

Ari Franks*
Helga / Myrtle / Runes Teach —

 

Juanita Wilson**
Professor Sproutty / Colin / Hermeoone #3 / Seamus —

 

Aubriana Chambers*
Blondo Malfoy / Professor Turban / Rita Scooter / Dragon / Bippy —

 

Ellen Barney*
A Very Tall Man / Clumsy Longbottom / Professor Locky / Goldstein —

 

Gavin Deel*
*Ensemble: (Death Buddies, Soul Sucking Security Guards, and Wizard Students)
**Swing Performer / Ensemble
This clever and inventive play "never goes more than a minute without a laugh" (Nerdist) giving you a new look at a familiar adventure from the perspective of three potential heroes just trying to make it through a magic school that proves to be very dangerous for children. Alongside them are the Puffs, a group of well-meaning, loyal outsiders with a thing for badgers "who are so lovable and relatable, you'll leave the theater wishing they were in the stories all along" (Hollywood Life). Their "hilariously heartfelt!" (Metro) and epic journey takes the classic story to new places and reimagines what a boy wizard hero can be.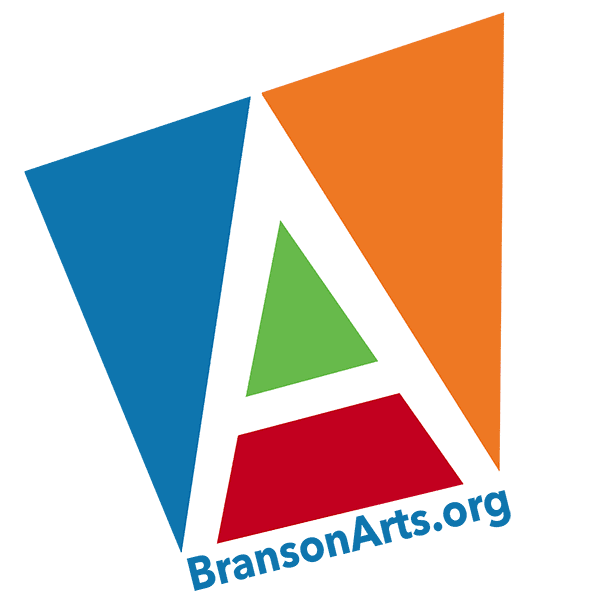 The Branson Regional Arts Council was founded in 1965 as the "Taney Arts Council," and officially established 501 (c)(3) non-profit status as "Branson Arts Council, Inc." in 1993.
Our mission is "to create exceptional artistic, cultural and educational opportunities for our community."
Financial support  is provided by BRAC members, theatre patrons, private donors, as well as additional grant support from  the Missouri Arts Council and other organizations.
BRAC, PO Box 2004, Branson, MO 65615
https://bransonarts.org/wp-content/uploads/2023/03/Puffs_Branson_1200.jpg
630
1200
Branson Regional Arts Council
https://bransonarts.org/wp-content/uploads/2017/03/BRAC-HeaderLogo.png
Branson Regional Arts Council
2023-03-15 17:56:57
2023-03-15 17:56:57
Puffs or Seven Increasingly Eventful Years at a Certain School of Magic and Magic