Yes Virginia The Musical Ready For Home Viewing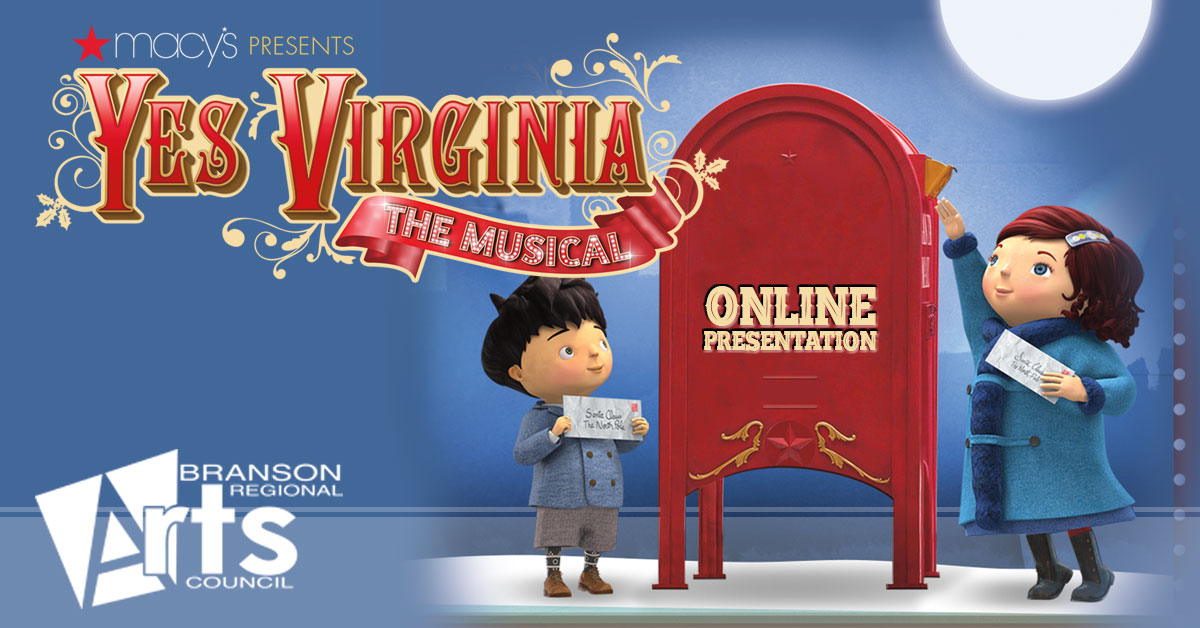 The Branson Regional Arts Council is offering families everywhere a unique opportunity to watch an online presentation of a previously recorded live Holiday theatrical production called Yes Virginia – The Musical.
Yes Virginia The Musical is the heartwarming story of a little girl who taught the world to believe. Share this Holiday message of hope with your family!
On Dec 12, 2015, Tri-Lakes Community Theatre presented the musical at the Branson Star Theatre with a cast of 28 young performers. Now that the  TLC organization has merged into the Branson Regional Arts Council, it is being offered as a 2020 Holiday Season fundraising event in leu of a live stage production during this year's pandemic at BransonArts.org/yesvirginia.
Music is by Wesley Whatley, with Book and Lyrics by William Schermerhorn. This stage production was adapted from the animated special and storybook by Chris Plehal by Macy's Department Stores, who then, made it available to schools and community theatres across the nation, royalty-free.
Access to watch the streaming video is available for a $3.00 (or more) donation. The musical will be available for personal viewing through Dec. 31, 2020.
DONATE TO WATCH YES VIRGINIA NOW
The musical tells the story behind the story of one of the world's most famous letters to the editor. In 1897, an 8-year-old girl named Virginia O'Hanlon wrote to the editors of The New York Sun, asking whether Santa Claus was real. The unsigned editorial printed in the Sept. 21 edition of the Sun has become one of the most reprinted editorials in history. Using prose-filled, positive philosophy and bold belief, the editorial writer affirmed the existence of the jolly old elf and how he can be seen in the love and generosity that exists during the holidays.
Yes Virginia cast members include: Jordan Kendrick (Virginia), Savannah Jewsbury (Miriam the Librarian), Brynleigh Hill (Ollie), Hayley Jewsbury (Scraggly Santa), Clara Gaut (Ms. Church), Jessica Barber (Charlotte), Anna Cardwell (Miss Whiskers), Alexis Fischer (Mary), Sophie McAdara (Gary), Danilyn Fox (Newsie/Chorus), Chaselyn Evans (Newsie/Chorus), Makenzie Evans (Newsie/Chorus), Courtney Poe (Newsie/Chorus), Derek Brown (Jolly Gentleman/Chorus), Kyleigh Evans (Russian Santa/Chorus), Morgan Brown (Swedish Santa/Chorus), Jamie Sill-Enno (Talin Santa/Chorus), Abigail A Skeen (French Santa/Chorus), Rachel Essary (Hawaiian Santa/Chorus), Ryan Cardwell (English Santa/Chorus), MacKenzie Evans (Dutch Santa/Chorus), Kayleigh Boss (Santa's Kid/Chorus), Madelyn Middleton (Santa's Kid/Chorus), Emrie Straka (Santa's Kid/Chorus), Abbaney Holmes (Santa's Kid/Chorus), Eden Burgess (Santa's Kid/Chorus), Makayla Rich (Mother/Chorus), Caitlyn Holmes (Nanny/Chorus).
Yes Virginia production crew include: Kyle Bradley & Kellsey Bradley (Directors), Kimberly Hale & Lisa Murphy (Producers), Lindsey Howerton (Stage Manager), Dillion Mincey (Lighting Designer), Buster Prine (Sound Designer), Silas Engstrom (Graphic Designer), Lisa Murphy (Marketing), Kimberly Hale, Stephanie Groff, Karissa Fox (Costumes), Devan Spady, Lukus Dement, Nathaniel Finck, Melanie Block (Stage Crew), Louis Allen, Master Set Designer (Set Design), Marshall Meadows (Photography), Charyl E. Philipian, Lorie Best, Georgina Holiday, Mike Groff, Arthur Hale, KJ Soyland, Lisa Murphy, Melanie Block, Cory Block, Lori Best, Hayden Head, Sue Head, Lance Wallace, Becky Enno (Workshop Elves), Jim Barber (Video Production/Editing).
Special thanks to: Josh & Amy Hill, Josh Clark, New Beginnings Fellowship, Ronnie Page, Buster Prine, Jim & Jessica Barber, Louis Allen, Multiprinting, KOLR-10 TV, Hometown Radio.
TLC dedicated this production and the 2015 season to the loving memory of two of our beloved TLC family members… Clay Cantwell and Diane W. Barber.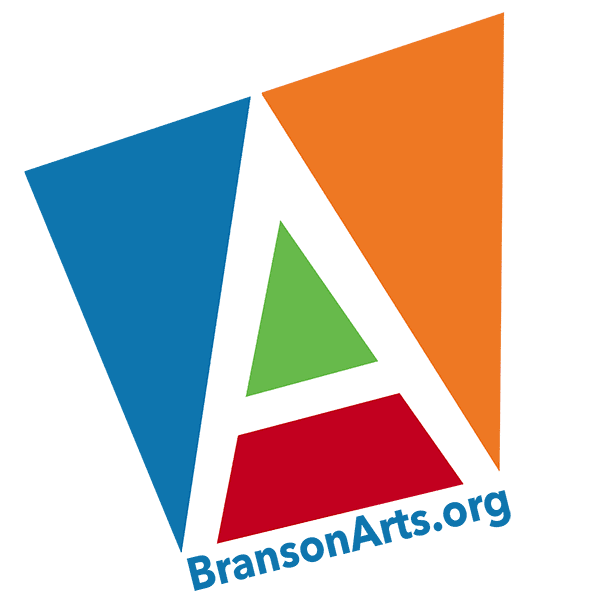 The Branson Regional Arts Council was founded in 1965 as the "Taney Arts Council," and officially established 501 (c)(3) non-profit status as "Branson Arts Council, Inc." in 1993.
Our mission is "to create exceptional artistic, cultural and educational opportunities for our community."
Financial support  is provided by BRAC members, theatre patrons, private donors, as well as additional grant support from  the Missouri Arts Council and other organizations.
BRAC, PO Box 2004, Branson, MO 65615
https://bransonarts.org/wp-content/uploads/2020/11/YesVirginia2020-1200.jpg
628
1200
Branson Regional Arts Council
https://bransonarts.org/wp-content/uploads/2017/03/BRAC-HeaderLogo.png
Branson Regional Arts Council
2020-11-20 18:30:00
2020-11-20 18:30:00
Yes Virginia The Musical Ready For Home Viewing