Ozarks Emerging Artists Exhibit

Ozarks Emerging Artists Exhibit at Mount Pleasant Winery
Branson Arts Council and Mount Pleasant Winery are excited to announce an exhibit featuring five of the newest generation of artists working in our region! Featured artists are Jesse & Sarah Hebert, Christine Riutzel, Steffanie Blevins, and Michaela Kershaw. Branson Arts Council and Mount Pleasant Winery invite you to view AMAZING ART while tasting WONDERFUL WINE.  
The exhibit is currently installed and will run through March 30, 2015.
Join us for an Artists Reception
Sunday, March 8, 2015 from 2:00pm until 4:00pm
Mount Pleasant Winery is located at 3125 Green Mountain Drive, Branson, Missouri 65616
Originally hailing from different states-Texas and Illinois, these two artists eventually found their way to Missouri and graduated from College of the Ozarks in the same degree program.They were married shortly thereafter and settled in the quiet, beautiful hills. Painting and photography fascinated both Jesse and Sarah during their adolescent years as they each moved from state to state with their families. This here-and-there existence afforded them many opportunities to take in what our country has to offer those who will simply look around. Jesse and Sarah are excited to start a family together, to collaborate on art as a couple, and to always be mindful of the beauty surrounding around them in each moment, waiting to be captured on canvas or print and shared with you.
www.sarahhebertphotography.com
www.jessehebert.com
Christine's work is primarily portrait photography, plus acrylic and watercolor painting. She constantly challenges herself to experiment across multiple mediums. Currently she is using her artistic skills to modernize a second home she and her husband, Lucas bought over the summer. They plan to continue purchasing and renovating rental properties, adding artistic flair wherever possible. Christine enjoys coffee dates with friends, cooking, and cosplaying- the art of wearing costumes to portray characters from fiction. She hopes to continue to create unique art and inspire others to develop their own talents.
www.beautyfromlight.tumblr.com
Born and raised "Ozark-American", Steffanie grew up on a small farm in Missouri. Forsaking her childhood dream of becoming an astronaut, she spent her teen years refining her artistic talents. Steffanie was primarily home schooled and never attended an official art class. She developed her talent on her own, studying online tutorials and drawing models from magazine photos. Today she is a full-time licensed tattoo artist and painter who enjoys video games, rock music, and avocados.
Michaela specializes in digital painting and graphic arts. She is currently a freshmen in college and a part time graphic designer and printer at Perfect Signs in Branson, MO. Her goal is to attend Kansas City Art Institute to study digital illustration and traditional animation.
http://tao-mell.deviantart.com/gallery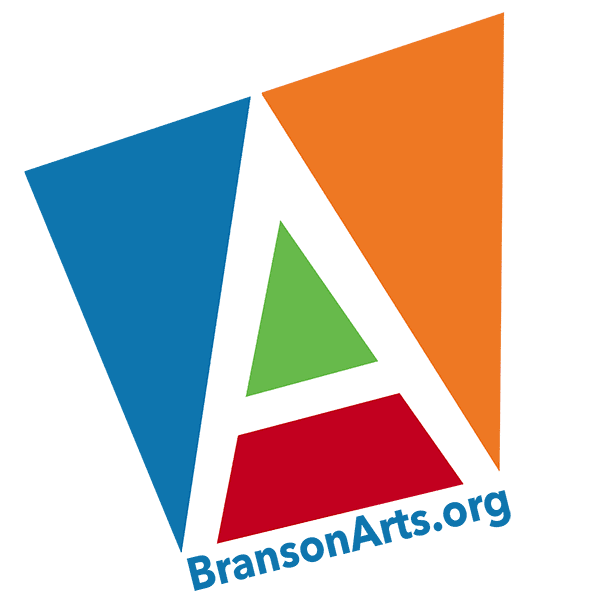 The Branson Regional Arts Council was founded in 1965 as the "Taney Arts Council," and officially established 501 (c)(3) non-profit status as "Branson Arts Council, Inc." in 1993.
Our mission is "to create exceptional artistic, cultural and educational opportunities for our community."
Financial support  is provided by BRAC members, theatre patrons, private donors, as well as additional grant support from  the Missouri Arts Council and other organizations.
BRAC, PO Box 2004, Branson, MO 65615
https://bransonarts.org/wp-content/uploads/2017/03/BRAC-HeaderLogo.png
0
0
Branson Regional Arts Council
https://bransonarts.org/wp-content/uploads/2017/03/BRAC-HeaderLogo.png
Branson Regional Arts Council
2015-02-26 11:52:58
2015-08-21 22:19:49
Ozarks Emerging Artists Exhibit