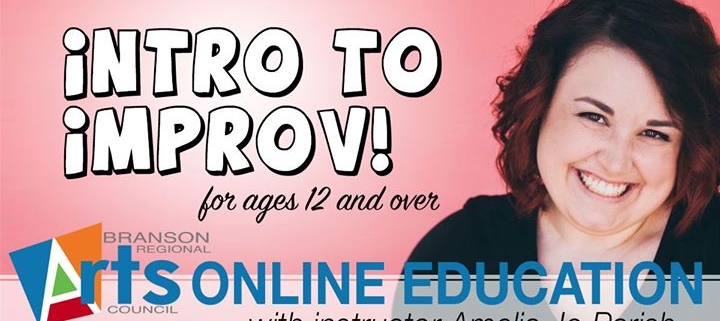 Intro To Improv! – instructor Amelia Jo Parish
Thursdays, 7:30pm-8:30pm (Ages 12+)
Class Starts: July 9, 2020
Class Dates: July 9, 16, 23 & 30, 2020
Registration: $40.00 for four class sessions
Scholarships available Now!!!
Let's make stuff up! Learn the basics of Chicago style improv to sharpen your performance skills, quick wittedness, and become the best conversationalist in any social setting! We will explore the concept of recognizing comedic game, playing at the top of our intelligence, active listening and support to "yes-and" our way to improvised scenes. By the end of this class, students will be ready to move on to Intermediate Improv and beyond!
Visit BransonArts.org/artclass for more information.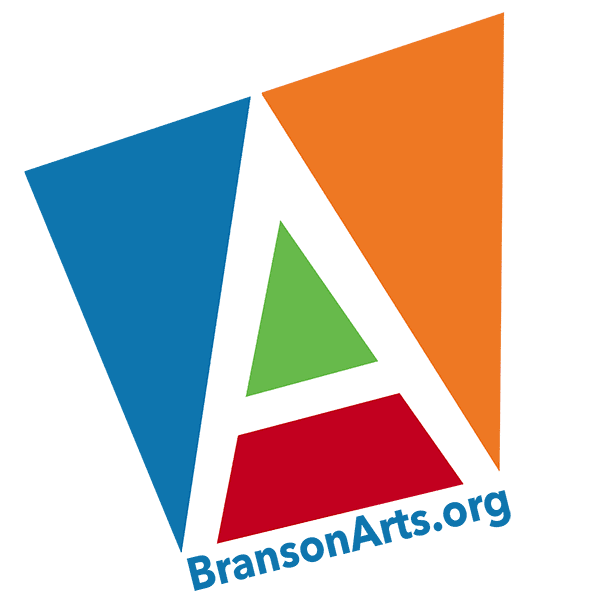 The Branson Regional Arts Council was founded in 1965 as the "Taney Arts Council," and officially established 501 (c)(3) non-profit status as "Branson Arts Council, Inc." in 1993.
Our mission is "to provide artistic, cultural and educational opportunities that support, strengthen and enhance artistic experiences for people of all ages in our area."
Financial support  is provided by BRAC members, theatre patrons, private donors, as well as additional grant support from  the Missouri Arts Council, City of Branson, and other organizations.
BRAC, PO Box 2004, Branson, MO 65615
https://bransonarts.org/wp-content/uploads/2020/06/10377_image_102418864_3502298976450139_4756794244592795784_o.jpg
376
720
Branson Regional Arts Council
https://bransonarts.org/wp-content/uploads/2017/03/BRAC-HeaderLogo.png
Branson Regional Arts Council
2020-06-29 14:05:43
2020-06-29 14:05:43
Intro To Improv - Comedy Improvisation Class