Vendor Space for BRAC BBQ FEST
BBQFEST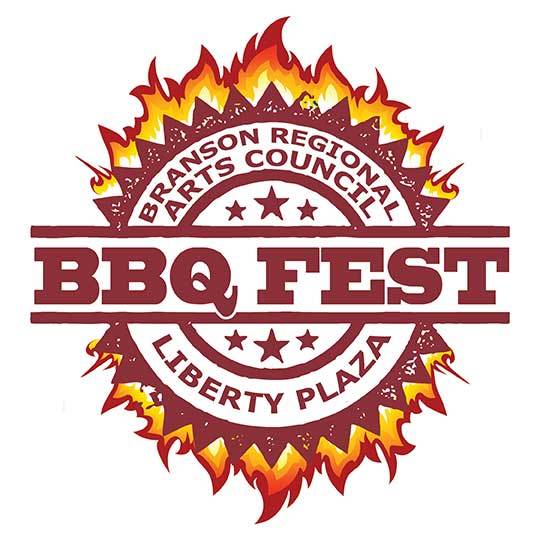 SPONSOR A BOOTH SPACE for the First Annual BRAC BBQ FEST.
Saturday, June 1st from 10am until 6pm at Liberty Plaza in Historic Downtown Branson.
Your $35 booth donation, includes a 1-YEAR BRAC INDIVIDUAL MEMBERSHIP ($20 value)
There will be a limited number of booth spaces available in Liberty Plaza for 10'x10′ booth spaces. All vendors must provide their own pop-up tent, tables, chairs, and any display items for your space. There is no electricity available for the booth spaces. (please read event rules and regulations below)
We anticipate up to a thousand (or more) people to attend this event, which we know will grow in attendance from year to year. Vendors who secure a booth space with us this year, will be granted first rights to participate next year.
The purpose of the event is to raise awareness and funds to help the Branson Regional Arts Council preserve the history and entertainment legacy of the Historic Owen Theatre built in 1936.
Event Rules & Regulations
These Rules and Regulations apply to all vendors.
Please read the following conditions before registering. By registering, you agree by all the following conditions.
The BRAC BBQ FEST is promoted as a family friendly, community event. The Festival must go to great lengths to maintain a high level of quality and excellence. Vendors may not display or sell items considered to be inappropriate for children, sexual in nature, dangerous, horrific, or illegal.
Vendor Regulations
The festival assigns vendor space only for the promotion and sale of products and services specified in your registration.
Vendors promoting or selling any other products or services not listed on their application will be required to remove them from their vendor space.
Vendors are not permitted to exhibit or promote their products or services outside the boundaries of their assigned pace. This is a policy of the Festival and the Fire Marshal and will be strictly enforced.
Vendors are to remain open and staffed for business for the duration of the Festival.
Vendors are not permitted to be taken down until 6:01pm on Saturday evening. Any vendor violating this policy will not be invited back for future festivals.
Casual, amateur photography is allowed, and encouraged, throughout the Festival. Festival photos are for Vendor's personal use only, and may not be sold or published without the express permission of the Branson Regional Arts Council.
Smoking is strictly prohibited inside any buildings downtown, and vendors are asked to refrain from smoking in their booth space during the event. Event staff or volunteers may not smoke during set-up or break-down.
No open flames are permitted in any building or in any booth space. Décor may not be attached, adhered, tied, or otherwise affixed to property, structures, or plants belonging to the City of Branson or any structures other than your personal display space.
Appearance of Vendors - Vendor spaces shall be kept neat, orderly and clean at all times.
Vendor Package Includes
One (1), 10'x10' Space, location to be determined by Event Staff
Vendor listing on the Festival's website (bransonarts.org/bbq)
The vendor space price does not include tent, table, electricity, decorations, furnishings, storage, or other services.
All general vendors will be $35.00, and includes a 1-year Individual BRAC Membership (doesn't apply to current members).
No Space will be assigned until the $35 payment is received.
Cancellation Policy. Cancellation prior to May 25, 2019, 5:00pm CST will result in a refund of 50% of the total vendor fees. If cancellation occurs post May 25, 2019, 5:01pm EST, the entire amount paid shall be retained by Management.
The Festival's receipt of Vendor Space Registration does not constitute acceptance in the Festival. If a Registration is rejected, the Festival will return the full deposit to the applicant as soon as possible. Once you have been accepted into the Festival and your location has been assigned, you will receive information regarding your booth location. Final booth location placement is based on the sole discretion of the Festival Management.
Indemnity
Neither the BRAC BBQ FEST, nor the Branson Regional Arts Council, nor the City of Branson, nor any officers, agents, employees and other representative shall be held accountable for, and the same are hereby released from, accountability or liability for any damage, loss, harm or injury to the person or any property of Vendor or any of its agents, employees or other representative, resulting from theft, fire, water, accident or any other cause. Vendor hereby agrees to indemnify, defend, protect and hold harmless the BRAC BBQ FEST, the Branson Regional Arts Council, and City of Branson.

CLICK HERE to Download Full BRAC BBQ FEST Vendor Rules & Regulations.
ADD BUSINESS TO OUR CURRENT REGISTERED BRAC BBQ FEST VENDORS:
Peter Engler Designs - Jewelry, woodcarvings, free gifts, oil candles and more
Joplin Peace Frogs - T-shirts, hats, bags, jackets, purses, decals and jewelry
EBBboutique - Acrylic Pour Paintings, Shadow Boxes, Leather Jewelry and Accessories
Carolyn Cambronne-Hayes - Framed and matted digital original art prints
Silver Jewelry Artist - Sterling and gemstone jewely by award-winning artist Jayme Woodall
Sticks, Spoons & More - Handmade wooden spoons, ladles and measuring cups
Taneyhills Community Library - Promoting summer reading for kids and library services
Scentsy - Scented Wax and Decorative Wax Warmers, and a variety of other home fragrance products.
Branson West Art Gallery - Original paintings, photography, jewelry, and wood carvings
Concept 24 By Design - Original Art, Crafts, and Prints
Salvation Army of Branson - Salvation Army Thrift Store Clothing Specials and community awareness
Event:BRAC BBQ FEST
Venue:
Liberty Plaza, behind Historic Owen Theatre
Date & Time::June 1, 2019 10am-6pm
Describe what you plan to sell or display in your booth: