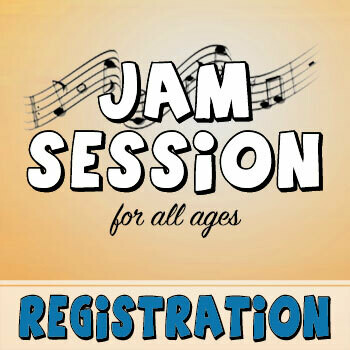 JAM SESSION!
SKU PARISH-05
Product Details
If you have an instrument (piano/guitar/ukulele), we have the class for you! "Fake it till you make it" is an artform musicians at any level can harness and utilize to elevate their performances, and after this class you will be feeling confident enough to play and sing to your hearts' content -- we will learn the basics of chord diagrams, tablature, arrangement and creative musicianship to have you singing and accompanying yourself in no time! And we'll all join in together, and have a good old fashioned jam session!
The goal: A professionally edited concert video you can share for years to come!

Registration is only $40 per student for all four classes! Designed for all ages.

Each live session will last for 1 hour. Students will be sent a private Zoom Video link so they may interact with the instructor via their computer, pad or smart phone device.
Instructor Amelia Jo Parish is an artist based in Nixa, MO. She has studied theatre, humanities and fine arts at Drury University and Webster University, and Improv with the Upright Citizen's Brigade in New York City. She has performed at The Muny, The Goodspeed, The Paramount and other theatres across the country and currently serves as the Literary Manager for the Firebrand Theatre Company based in Chicago, IL.
Save this product for later