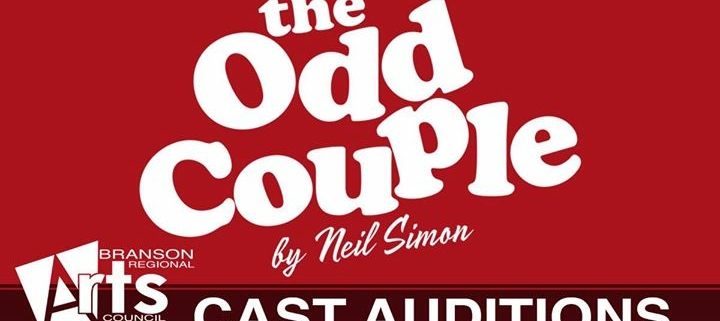 The Branson Regional Arts Council announces open auditions for our comedy play "The Odd Couple" written by Neil Simon and directed by Jody Madaras.
AUDITION BREAKDOWN
-Auditions –
January 18, 2020 6pm-9pm
January 19, 2020 6pm-7pm
At: Historic Owen Theatre, Branson MO
-Callbacks-
January 19, 2020 7pm-9pm
At: Historic Owen Theatre, Branson MO
-Preparation-
Please familiarize yourself with THE ODD COUPLE television series, movie, or stage play, and select a character that interests you. Be prepared to read from the script at the audition. Bring a hard copy of your picture/resume if available.
2005 Broadway Production Clips for reference:
-Rehearsals-
THE ODD COUPLE rehearses Sunday-Thursday evenings beginning February 2, 2020. Times and specifics: TBA. Tech rehearsals are all day March 14 and 15, 2020. Dress Rehearsals: March 16-18, 2020.
-Performances-
March 19, 2020 — 7pm curtain.
March 20, 2020 — 7pm curtain.
March 21, 2020 — 2pm and 7pm curtains.
March 22, 2020 — 2pm curtain.
-Strike-
All company members are called to assist with the stage strike.
SYNOPSIS
Neil Simon's classic 1965 comedy opens as a group of the guys are in the midst of their weekly poker game in the apartment of divorced sportswriter, Oscar Madison. And if the mess is any indication, it's no wonder that his wife left him. The apartment is smoke-filled, and the only thing Oscar can offer his guests is warm Coke and moldy sandwiches. The last to arrive is Felix Ungar, who has just been thrown out by his wife. Felix is depressed and seems suicidal, leading Oscar to invite Felix to be his roommate. However, as Felix takes on the domestic mantle in the apartment and proves just how difficult he is to live with, Oscar is driven to the edge of madness. Poker nights are no longer evenings of smoke, grubbiness, and blokey behavior; instead, the guys are waited on hand and foot by Felix. The final straw occurs when Felix refuses to follow through with a double-date Oscar has set up with the beautiful Pigeon sisters, who live in the same apartment block. The clean freak and the slob come to blows, and the ultimate 'Odd Couple' go their separate ways.
CHARACTER DESCRIPTIONS
Oscar Madison
(Male, 40's) Oscar Madison, a carefree, good-natured, divorced sportswriter who lives alone in a messy eight-room New York apartment. He is completely oblivious to dirt, clutter, and the overdue child-support payments about which his wife telephones weekly. He has his male cronies in for a weekly poker game with refreshments that invite food poisoning. Oscar's lifestyle is abruptly turned around when he takes in one of the members of the group, Felix Ungar, whose wife has thrown him out. Everything is now antiseptically clean, the food served to the poker players is appetizing, and there is money to pay his former wife, Blanche. Felix is so compulsive, however, that Oscar cannot live with him and forcefully requests that he leave. 4 scenes, 456 lines.
Felix Ungar
(Male, 40's) Felix Ungar, a fussy, neat-freak-type man who knows that he is difficult to live with but cannot—or will not—make any concessions or compromises. His wife, unwilling to continue their marriage, asks him to leave the family despite his suicide threat, and he then moves in with Oscar. Made comical by his exaggerated behavior, Felix is persuaded by the end of the play to live temporarily with the Pigeon sisters, who pity him, but it is probable that they too will find him exasperating. 4 scenes, 386 lines.
Gwendolyn Pigeon
(Female, 20's-40's) Oscar and Felix's giggly upstairs neighbor, one of a pair of English sisters. She is a widow. 2 scenes, 66 lines.
Cecily Pigeon
(Female, 20's-40's) Oscar and Felix's giggly upstairs neighbor, one of a pair of English sisters. She is a divorcée. 2 scenes, 57 lines.
Note: Gwendolyn Pigeon and
Cecily Pigeon are English sisters who live in the apartment building. Attractive, intellectually lightweight, and somewhat flirtatious.
Murray
(Male, 30's-50's) Murray, an atypical New York policeman, a good-natured clod who will never become a detective. He is one of the weekly poker players. 3 scenes, 118 lines.
Roy
(Male, 30's-50's) Roy, Oscar's accountant. Somewhat critical of Oscar's behavior, Roy routinely loans him money to "stay in the game." He is another of the weekly poker players. Roy has a dry wit but is less acerbic than Speed. 3 scenes, 64 lines.
Vinnie
(Male, 30's-50's) Vinnie, a cheapskate who goes to Florida in midsummer to take advantage of low rates and who leaves the poker game when he is ahead. Vinnie is mild-mannered and henpecked, making him an easy target for Speed's verbal barbs. 3 scenes, 66 lines.
Speed
(Male, 30's-50's) Speed, a man of simple tastes who enjoys the male camaraderie of the weekly poker sessions. He is disgusted when Felix turns their poker nights into "tea parties." Gruff and sarcastic, often picking on Vinnie and Murray. 3 scenes, 64 lines.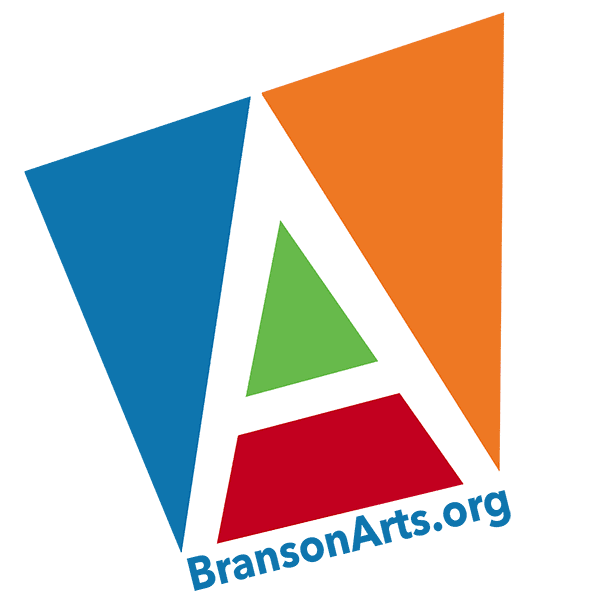 The Branson Regional Arts Council was founded in 1965 as the "Taney Arts Council," and officially established 501 (c)(3) non-profit status as "Branson Arts Council, Inc." in 1993.
Our mission is "to provide artistic, cultural and educational opportunities that support, strengthen and enhance artistic experiences for people of all ages in our area."
Financial support  is provided by BRAC members, theatre patrons, private donors, as well as additional grant support from  the Missouri Arts Council, City of Branson, and other organizations.
BRAC, PO Box 2004, Branson, MO 65615
https://bransonarts.org/wp-content/uploads/2020/01/8686_image_82029183_3097424920270882_327650968973869056_o.jpg
376
720
Branson Regional Arts Council
https://bransonarts.org/wp-content/uploads/2017/03/BRAC-HeaderLogo.png
Branson Regional Arts Council
2020-01-08 14:36:55
2020-01-08 14:36:55
Auditions - The Odd Couple by Neil Simon