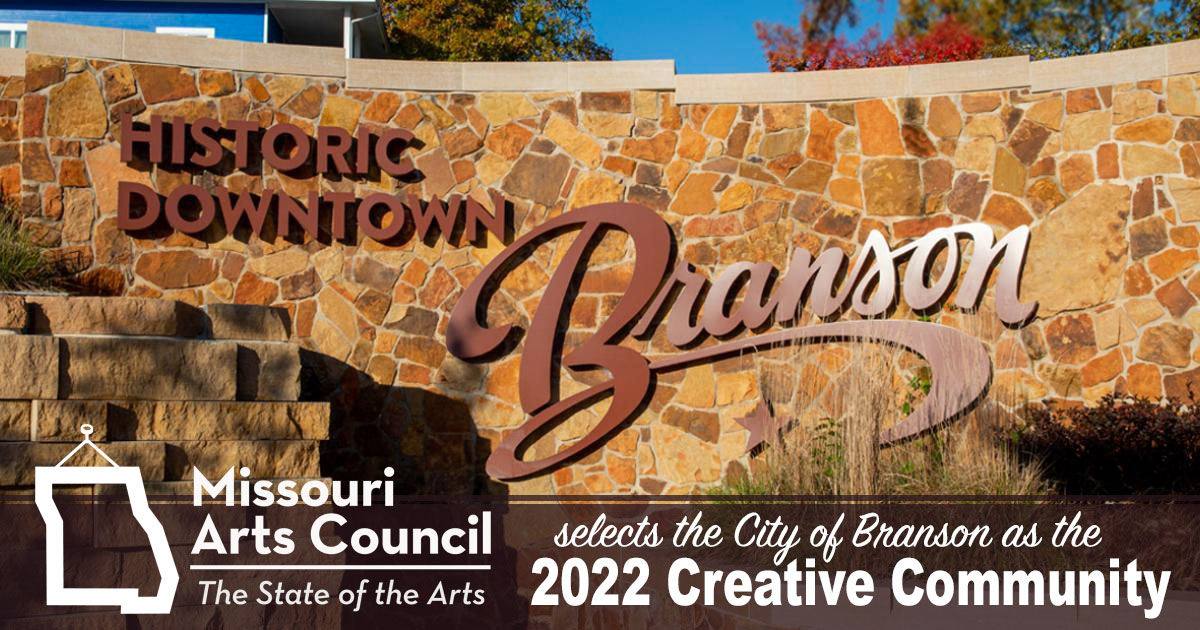 The Branson Regional Arts Council is excited to share an exciting announcement from the Missouri Arts Council, naming the City of Branson as Missouri's 2022 recipient of the "Creative Community" award. [click for official announcement]
Since 1983, the Missouri Arts Council and the State of Missouri have been honoring our state's arts heroes—the people who make the arts happen.
The 2022 honorees are: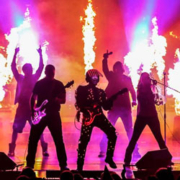 Creative Community | Branson
Southwestern Missouri city that since the 1960's has burgeoned into a national tourism magnet centered on theater, traditional Ozark arts, and especially music—now boasting nearly 40 theaters along nine miles east to west, from the 1936 Historic Owen Theatre in Branson's historic downtown to the Silver Dollar City theme park's outdoor amphitheater, that each week present more than 100 shows of country, pop, swing, rock, bluegrass, Broadway, and gospel music, plus magic, circus, comedy, and drama.
---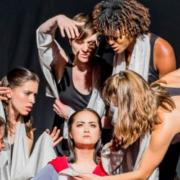 Arts Organization | Kansas City Public Theatre
Four-year-old professional theater company that has already made its mark through its mission of deploying "Radical Hospitality" to provide theater to every person: presenting all shows free of charge in a variety of accessible locations, performing plays both classic and contemporary that are topical and full of diverse actors and stories, hiring area playwrights for the Theatre Lab series of staged readings and small productions, and further building community through audience conversations and local partnerships.
---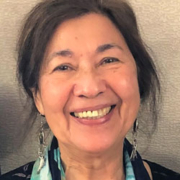 Individual Artist | Carmen Sofia Dence, St. Louis
Dancer, choreographer, teacher, costume designer and maker, arts volunteer, community champion, five-time Master Artist in the Traditional Arts Apprenticeship Program of the Missouri Folk Arts Program—a shining light of Missouri's dance community for decades; born in Columbia, a St. Louisan since 1976; devoted to preserving and sharing the music, dance, and folklore of her homeland especially through the Grupo Atlántico performance troupe she founded in 1995 and continues to direct.
---
Leadership in the Arts | Jeffrey J. Bentley, Kansas City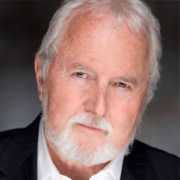 Executive director of Kansas City Ballet since 1998, who has taken the company on a constantly rising path to serve its vision of "outstanding dance experiences accessible to all": leading it to quintuple its budget, quadruple its school, construct its own permanent home, build a substantial endowment, expand community engagement and education programs, diversify its artistic offerings, and most recently, keep dancers and staff employed and audiences involved during the pandemic shutdown of live performances.
---
Philanthropy | Kathie and Richard Winter, St. Louis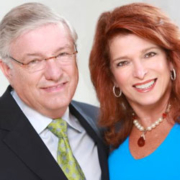 Longtime arts supporters who exemplify the classic contribution of time, talent, and treasure to benefit an array of St. Louis organizations—serving individually and together, past and present, as board members and officers, committee members and chairs, fundraising leaders, and financial mainstays of Big Muddy Dance Company, Dance St. Louis, Grand Center Arts District, Jazz St. Louis, St. Louis Shakespeare Festival, Springboard to Learning, Stray Dog Theatre, St. Louis University Museum of Art and more.
---
CHOOSING THE HONOREES
An independent panel of Missourians representing the arts community throughout the state selects the honorees from among public nominations. These panelists chose the 2022 honorees:
•  Kelly Downes, Cape Girardeau; director, Arts Council of Southeast Missouri
•  Sarah Dresser, Columbia; manager, Office of Cultural Affairs, City of Columbia
•  Priya Kambli, Kirksville; professor of art, Truman State University; 2021 Individual Artist honoree
•  Jorge Leyva, Joplin; 2018 signature image artist
•  Cecilia Nadal, St. Louis; founder and executive director, Gitana Productions, St. Louis; 2019 Leadership in the Arts honoree
•  Alison Schieber, St. Joseph; president, Missouri Citizens for the Arts
•  Laura Shultz, Kansas City; retired executive director, Northeast Community Center / Harmony Project KC; 2021 Leadership in the Arts honoree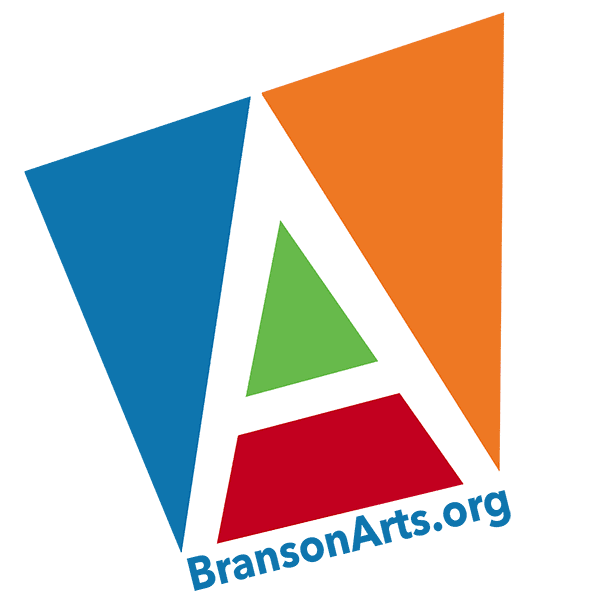 The Branson Regional Arts Council was founded in 1965 as the "Taney Arts Council," and officially established 501 (c)(3) non-profit status as "Branson Arts Council, Inc." in 1993.
Our mission is "to provide artistic, cultural and educational opportunities that support, strengthen and enhance artistic experiences for people of all ages in our area."
Financial support  is provided by BRAC members, theatre patrons, private donors, as well as additional grant support from  the Missouri Arts Council and other organizations.
BRAC, PO Box 2004, Branson, MO 65615
https://bransonarts.org/wp-content/uploads/2021/11/Branson_Creative_Community_2022_1200.jpg
630
1200
Branson Regional Arts Council
https://bransonarts.org/wp-content/uploads/2017/03/BRAC-HeaderLogo.png
Branson Regional Arts Council
2021-11-11 14:56:41
2021-11-11 14:56:41
City of Branson Receives 2022 Missouri Arts Award