2023 Season Pass Tickets On Sale For Historic Owen Theatre

ORDER YOUR 2023 SEASON PASSES TODAY
CLICK THE BUTTON BELOW TO ORDER ONLINE or call 417-336-4255 for assistance.
NOTE: All 2023 SEASON PASS SALES END ON FEBRUARY 26, 2023 (6pm).

This Pass is for 9 Mainstage Productions Only. Other special events throughout the year will be individually sold or available to BRAC Members. Show Tickets may be exchanged to other mainstage shows or dates during the 2023 Season. No Refunds, except in case of emergency.
2023

FULL SEASON PASS

(See 9 Productions)
GET SEASON PASS THEATRE TICKETS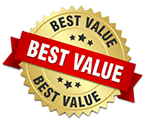 $146.20

– Adult (18+),

$105.40

–

Youth (under 18,

lap children with adult free)

note: some shows rated PG-13

Reserve your preferred seat for all 8 shows in our 2023 season.

SAVE 15% On Your Purchase
Makes a GREAT GIFT for a loved one that LASTS THROUGH THE YEAR!
All Pass Tickets Discounted! This is our best value pass!
NOTE: BRAC has no plans to alter this line-up, but show schedules and titles are subject to change.
2023

INDIVIDUAL SHOW TICKETS

(Select One Show at a Time)
HISTORIC OWEN THEATRE TICKETS
$20.00

– Adult (18+),

$12.00

– Youth (under 18,

lap children with adult free)

Reserve your preferred seat for one or more shows at our regular ticket rate. 
---
Mary Poppins – The Broadway Musical
Dates: Feb 9 – 26, 2023 (15 shows)
Rated G | Family Favorite
Everyone's favorite practically perfect nanny takes the stage in this Supercalifragilisticexpialidocious musical adventure presented by the Branson Regional Arts Council at the Historic Owen Theatre!
One of the most popular Disney movies of all time is capturing hearts in a whole new way: as a practically perfect musical! Based on the books by P.L. Travers and the classic Walt Disney film, Disney and Cameron Mackintosh's
Mary Poppins
delighted Broadway audiences for over 2,500 performances and received nominations for nine Olivier and seven Tony Awards, including Best Musical.
The jack-of-all trades, Bert, introduces us to England in 1910 and the troubled Banks family. Young Jane and Michael have sent many a nanny packing before Mary Poppins arrives on their doorstep. Using a combination of magic and common sense, she must teach the family members how to value each other again. Mary Poppins takes the children on many magical and memorable adventures, but Jane and Michael aren't the only ones upon whom she has a profound effect. Even grown-ups can learn a lesson or two from the nanny who advises that "Anything can happen if you let it."
---
Puffs
Dates: March 17 – 26, 2023 (6 shows)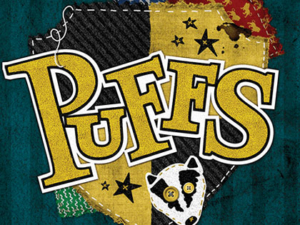 RATED PG | Parental Guidance (Family Friendly Version) 
Puffs
is a play for anyone who ever felt like they weren't the hero in their own story!
Puffs, or Seven Increasingly Eventful Years at a Certain School of Magic and Magic is a 2015 original play by New York-based playwright Matt Cox. The comedy is a parody as presented from the perspective of the "Puffs".
This clever and inventive play "never goes more than a minute without a laugh" (Nerdist) giving you a new look at a familiar adventure from the perspective of three potential heroes just trying to make it through a magic school that proves to be very dangerous for children. Alongside them are the Puffs, a group of well-meaning, loyal outsiders with a thing for badgers "who are so lovable and relatable, you'll leave the theater wishing they were in the stories all along" (Hollywood Life). Their "hilariously heartfelt!" (Metro) and epic journey takes the classic story to new places and reimagines what a boy wizard hero can be.
---
BONUS SHOW: Emma! A Pop-Musical
Dates: March 30 – April 2, 2023 (5 shows)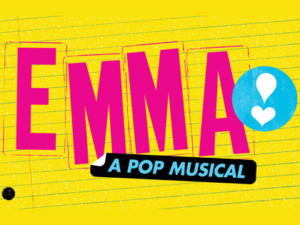 RATED G | Family Favorite
The Branson Regional Arts Council's Staccato Show Choir (ages 14-18) presents a super entertaining pop-musical for the entire family!
Emma, a senior at Highbury Prep, is certain she knows what's best for her classmates' love lives, and is determined to find the perfect boyfriend for shy sophomore Harriet by the end of the school year. But will Emma's relentless matchmaking get in the way of finding her own happiness?
Based on Jane Austen's classic novel, this sparkling new musical features the hit songs of legendary girl groups and iconic female singers from The Supremes to Katy Perry. Girl power has never sounded so good!
---
Nunsense – The Mega Musical
Dates: May 11 – 21, 2023 (8 shows)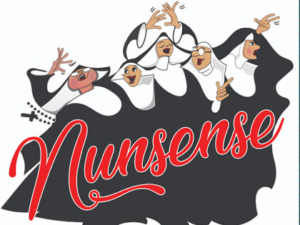 RATED PG | Parental Guidance
Nunsense
, is a popular musical revolving around eight nuns, one Revered Mother and one Father. These however, are not your normal nuns, but self-proclaimed "fun nuns," who are faced with financial issues after losing 52 of their fellow sisters to food poisoning caused by the infamous Sister, Julia Child of God.
The musical is portrayed as a "fundraiser" towards the audience, as they attempt to raise the money they need to bury the remaining four nuns, who are currently being kept in the freezer of the Mount Saint Helen's Catholic Middle School in Hoboken, New Jersey.
---
High School Musical JR (BRAC's Summer Youth Institute)
Dates: June 22 – 25, 2023 (6 shows)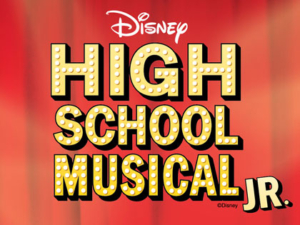 Rated G | Family Favorite
Disney Channel's smash hit movie musical comes to life at the Historic Owen Theatre in Disney's High School Musical JR. This BRAC Summer Youth Institute production will be a summer favorite for kids and adults alike.
NOTE: The 7pm shows are the older kids (13-18) and the 2pm shows are the younger kids (6-12)
It's the first day after winter break at East High. The Jocks, Brainiacs, Thespians and Skater Dudes all find their cliques. Basketball team captain and resident jock, Troy, discovers that the brainy Gabriella, a girl he met singing karaoke on his ski trip, has just enrolled at East High. The couple cause an upheaval when they decide to audition for the high school musical. Although many students resent the threat posed to the "status quo," Troy and Gabriella's alliance might just open the door for others to shine as well.
---
Monte Python's Spamalot
Dates: July 27 – Aug 6, 2023 (8 shows)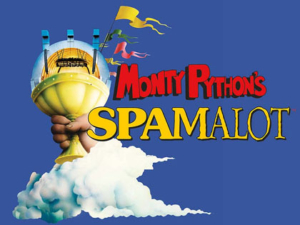 PG13 | Some material may be inappropriate for children under 13.
Lovingly ripped off from the classic film comedy Monty Python and the Holy Grail,
MONTY PYTHON'S SPAMALOT
retells the legend of King Arthur and his Knights of the Round Table, and features a bevy of beautiful show girls, not to mention cows, killer rabbits, and French people. 
Did we mention the bevy of beautiful showgirls? 
The 2005 Broadway production won three Tony® Awards, including Best Musical, and was followed by two successful West End runs. The outrageous, uproarious, and gloriously entertaining story of King Arthur and the Lady of the Lake will delight audiences as they search for the Holy Grail and "always look on the bright side of life."
---
 A Midsummer Nights Dream           
Dates: Sept 8 – 17, 2023 (6 shows)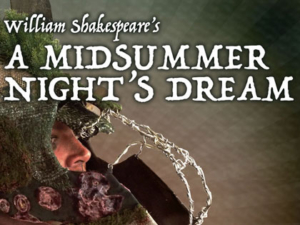 Rated PG-13
The Branson Regional Arts Council's production of William Shakespeare's 
A Midsummer Night's Dream
is the magical story of star crossed lovers, overly ambitious homespun clowns and misadventures with the fairies. The fun can be multiplied by mixing and matching the male/female roles.
The action begins at the beautiful court of Theseus, Duke of Athens, and later moves to the mystical forest inhabited by Oberon and Titania, king and queen of the fairies. And don't forget Puck fairyland was never like this!
If you saw the Shakespeare in the Park production, you'll love this indoor version on the stage of the Historic Owen Theatre.
---
The Addams Family
Dates: Oct 19-29, 2023 (8 shows)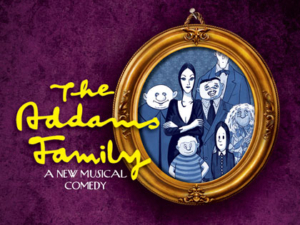 Rated PG-13
THE ADDAMS FAMILY, a comical feast that embraces the wackiness in every family, features an original story and it's every father's nightmare: Wednesday Addams, the ultimate princess of darkness, has grown up and fallen in love with a sweet, smart young man from a respectable family– a man her parents have never met. And if that wasn't upsetting enough, Wednesday confides in her father and begs him not to tell her mother. Now, Gomez Addams must do something he's never done before– keep a secret from his beloved wife, Morticia. Everything will change for the whole family on the fateful night they host a dinner for Wednesday's "normal" boyfriend and his parents.
In the kooky, upside-down world of the Addams Family, to be sad is to be happy, to feel pain is to feel joy, and death and suffering are the stuff of their dreams. Nonetheless, this quirky family still has to deal with many of the same challenges faced by any other family.
This musical is Rated PG-13. Parental guidance is suggested due to adult innuendo, profanity, and scenes containing comical torture.
---
Disney's Finding Nemo JR (BRAC's Winter Youth Institute)
Dates: Nov 30, Dec 1 – 10, 2023 (10 shows)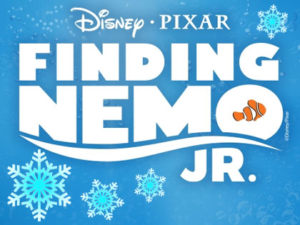 Rated G | Family Favorite
Our Holiday Winter YouthTheatre production of Disney's
Finding Nemo JR
, brings the beloved animated tale to the live stage with a talented cast of young performers!
This is a 60-minute musical adaptation of the beloved 2003 Pixar movie
Finding Nemo,
with new music by award-winning songwriting team Kristen Anderson-Lopez and Robert Lopez. Marlin, an anxious and over-protective clownfish, lives in the Great Barrier Reef with his kid Nemo, who longs to explore the world beyond their anemone home. But when Nemo is captured and taken to Sydney, Marlin faces his fears and sets off on an epic adventure across the ocean. With the help of lovable characters such as optimistic Dory, laid-back sea turtle Crush, and the supportive Tank Gang, Marlin and Nemo both overcome challenges on their journey to find each other and themselves.
Featuring memorable songs such as "Just Keep Swimming," "Fish Are Friends Not Food," and "Go With the Flow,"
Finding Nemo JR.
brings a vibrant underwater world to life on stage in a story full of family, friendship, and adventure.
This is a perfect way for families to celebrate the holidays together! A great family show for all ages!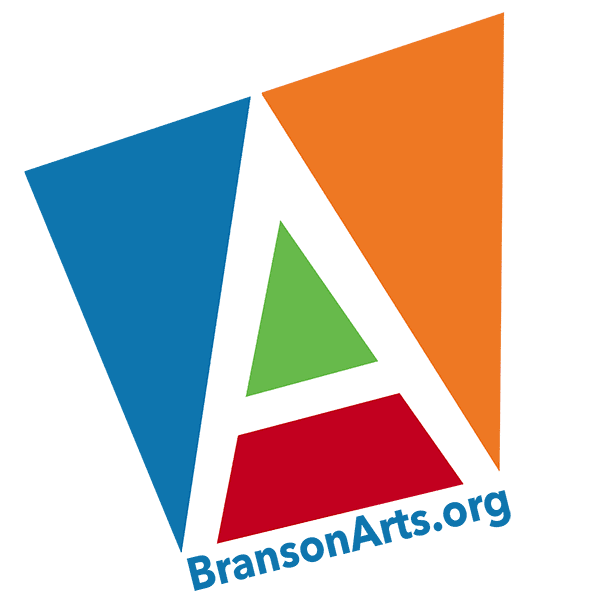 The Branson Regional Arts Council was founded in 1965 as the "Taney Arts Council," and officially established 501 (c)(3) non-profit status as "Branson Arts Council, Inc." in 1993.
Our mission is "to create exceptional artistic, cultural and educational opportunities for our community."
Financial support  is provided by BRAC members, theatre patrons, private donors, as well as additional grant support from  the Missouri Arts Council and other organizations.
BRAC, PO Box 2004, Branson, MO 65615
https://bransonarts.org/wp-content/uploads/2022/12/2023_Season_1200-1.jpg
630
1200
Branson Regional Arts Council
https://bransonarts.org/wp-content/uploads/2017/03/BRAC-HeaderLogo.png
Branson Regional Arts Council
2022-12-13 02:00:56
2023-01-03 16:44:17
2023 Season Pass Tickets On Sale For Historic Owen Theatre