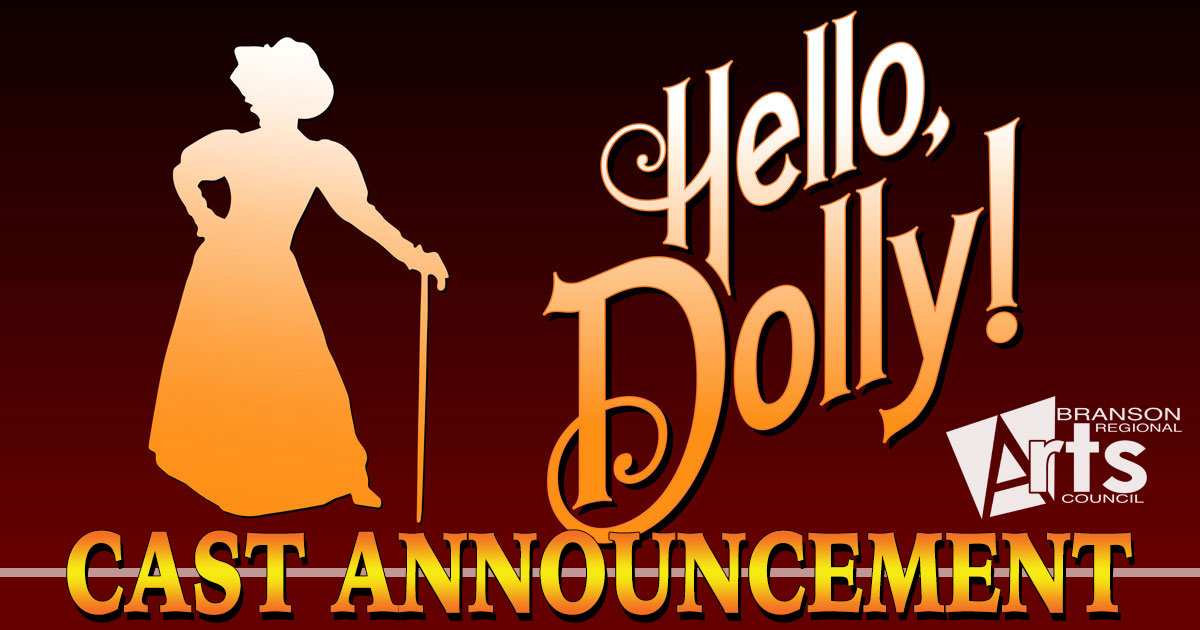 July 25, 2022

Branson Regional Arts Council

No Comments

13737 Views
The Branson Regional Arts Council is excited to announce the cast of their upcoming production of Hello Dolly! with twelves (12) public performances Sept 8 – 25, 2022 at the Historic Owen Theatre. Reserved seat tickets are on-sale now at BransonArts.org/tix.
The director and producers would like to thank everyone who participated in the auditions, and they want you to know that it was a very difficult show to cast as there were so many excellent candidates for the number of roles available. They encourage anyone who wasn't cast to please continue to audition for future productions.
Congratulations to the following actors for their selection:
Dolly Levi – Sarah Williams
Irene Molloy – Sarah Sutherland
Cornelius Hackl – David Hewitt
Barnaby Tucker – Joey Blackwood
Minnie Fay – Molly Tennison
Horace Vandergelder – Lamont Wade
Ermengarde – Savannah Turner*
Ambrose Kemper – Dylan Whatley*
Mrs. Rose – Loran Polson*
*also in ensemble
Ensemble actors:
Melinda Prince, Megan Rodgers, Ashley Rodgers, Somer Dean, Pace Gillman, Sariah Lee Wertman, Joseph Schumacher, A.J Turner, Hallie Groff
Again, thank you to everyone who took the time to audition! You were all fantastic, and we hope to work with you in an upcoming production.
REHEARSAL BEGINS with the full cast on Monday, August 1st at 6pm at the Historic Owen Theatre.
(12) public performances will occur on September 8 – 25th on Thursdays, Fridays and Saturdays (7pm), and Sundays (2pm).
For questions please contact Karie at 417-336-4255 or edu@bransonarts.org.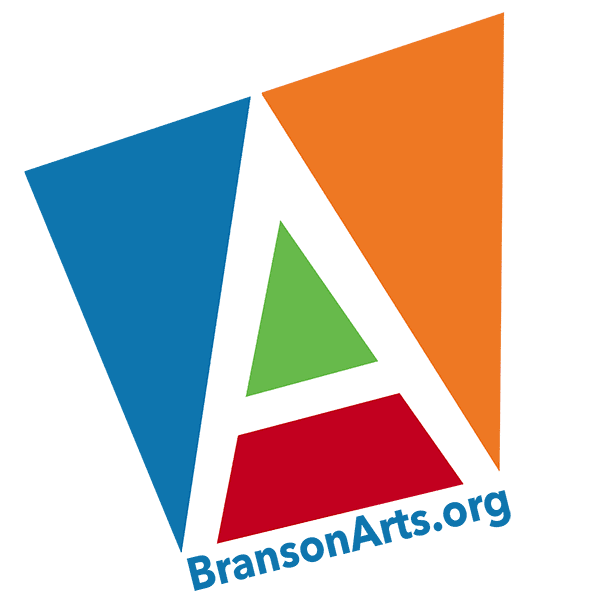 The Branson Regional Arts Council was founded in 1965 as the "Taney Arts Council," and officially established 501 (c)(3) non-profit status as "Branson Arts Council, Inc." in 1993.
Our mission is "to create exceptional artistic, cultural and educational opportunities for our community."
Financial support  is provided by BRAC members, theatre patrons, private donors, as well as additional grant support from  the Missouri Arts Council and other organizations.
BRAC, PO Box 2004, Branson, MO 65615
https://bransonarts.org/wp-content/uploads/2022/07/Hello_Dolly_Cast_1200.jpg
630
1200
Branson Regional Arts Council
https://bransonarts.org/wp-content/uploads/2017/03/BRAC-HeaderLogo.png
Branson Regional Arts Council
2022-07-25 17:11:03
2022-07-25 18:30:14