12 Ways To Support The Arts Without Spending A Dime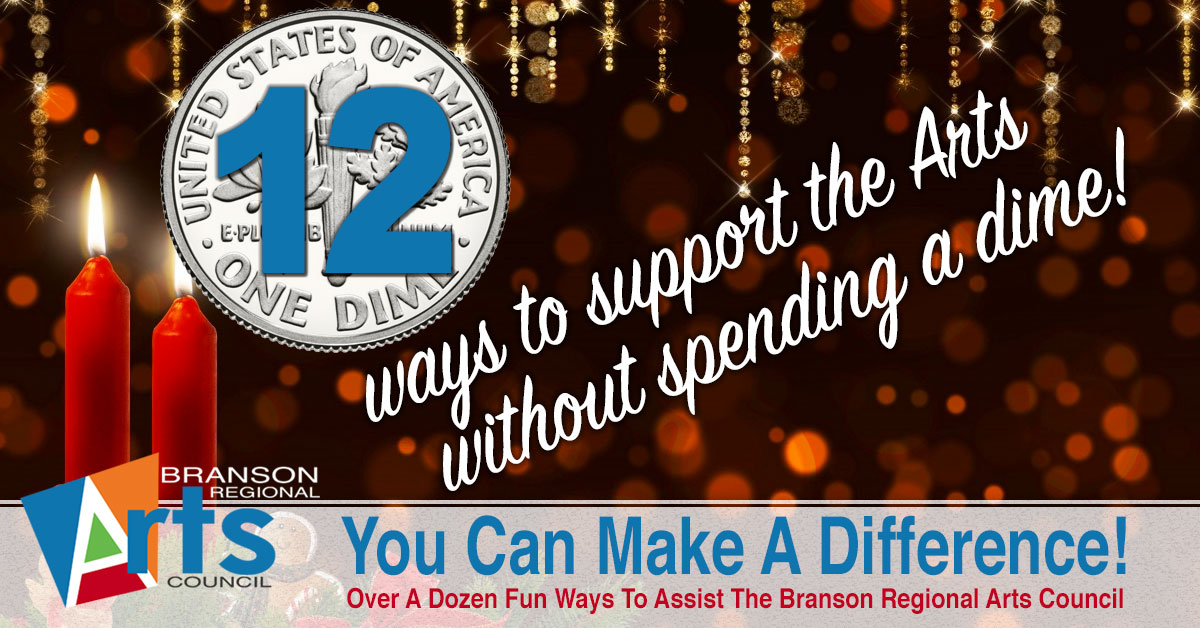 The Branson Regional Arts Council is thankful for our donors, theatre patrons, students, educators, and volunteers! Without your participation and assistance we wouldn't be able to provide the quality of community arts education and theatrical events that we have hosted each year.  2020 has been an especially difficult year due to the COVID-19 pandemic, yet we have managed to keep our organization running on a shoestring budget, while continuing to provide online arts education classes and a few live theatrical productions.
We look forward to a better year in 2021, but in the meantime, we must extend our hand and ask for your extra support in order to get through this unusual time. Of course, the best way to assist us financially is to become an active member of the Branson Regional Arts Council (as little as $20/year), Buy-A-Seat in the Historic Owen Theatre ($500 donation), or to make a tax deductible donation of any amount for your year-end giving.
However, we completely understand that most of you are also feeling the financial effects of the pandemic, so we wanted to share twelve ways you can truly make a difference in supporting the efforts of the Branson Regional Arts Council without having to contribute a single dime!
We hope that you will find it in your heart to do one or more of these simple, but powerful tasks that will help us spread the news of what we are providing to all residents of our area communities!
01 – CREATE A FACEBOOK FUNDRAISER FOR BRAC
You can easily start your own facebook fundraiser to support BRAC at: facebook.com/fund/BransonArts/
02 – SUBSCRIBE TO OUR ARTS NEWS E-MAIL LIST
No Spam! Just Fresh Arts News occasionally delivered to your mailbox! Sign up at: http://eepurl.com/dfSq_H
03 – SIGN UP TO BE A HELPING VOLUNTEER AT BRAC
Interested in helping us in a variety of ways as a BRAC Volunteer? Sign up at: http://eepurl.com/ddTptP
04 – LIKE AND FOLLOW US ON FACEBOOK
Please visit both of our official facebook pages… Branson Regional Arts Council and Historic Owen Theatre
05 – LIKE AND FOLLOW US ON INSTAGRAM
Please visit our official Instagram page… Branson Regional Arts Council 
06 – FOLLOW US AND SHARE ON TWITTER
Please visit our official Twitter pages… @BransonArts and @OwenTheatreArts 
07 – SUBSCRIBE TO OUR YOUTUBE CHANNEL
Please subscribe to our official YouTube Video Channel… Branson Regional Arts Council YouTube Channel
08 – BECOME A PROMOTIONAL POSTER PARTNER
Would you hang our theatre show posters in your business window or lobby? Let us know…BRAC Poster Partnership
09 – SHARE OUR POSTS ON SOCIAL MEDIA
Please share our website articles and social media posts to your own social network of friends!
10 – HELP US MOVE SCENE PROPS IN YOUR TRUCK
Do you own a truck or trailer? We always need assistance in moving theatrical scenery to and from our warehouse!
11 – SUBMIT A REVIEW OF OUR PRODUCTIONS
Tell the world what you thought of our musicals or plays on TripAdvisor or Google!
12 – TELL YOUR FRIENDS ABOUT WHAT WE ARE DOING
Word of mouth is the best promotion we could ask for! Let your friends and family know of the outstanding theatre arts education programs available both online and in-person at the Historic Owen Theatre. We offer Arts Education Classes for both youth and adults in acting, voice lessons, dance, piano, watercolor painting, charcoal drawing, and much more.  We offer a Conservatory of the Arts Program with several new workshops in Musical Theatre Auditions and more! Our Staccato Show Choir is a fantastic way for young performers to learn from excellent instructors as well as have the opportunity to perform at a number of area events to appreciative audiences throughout the year. Our Summer Youth Institute provides an unforgettable three week opportunity for young actors to build their self esteem and performing abilities, culminating with standing ovations as they perform an amazing broadway style junior musical for sold out audiences. Our professional level Community Theatre Series of Musicals and Plays is keeping the tradition of Tri-Lakes Community Theatre alive and well for generations to come at the Historic Owen Theatre. Once you've attended one of our productions, you'll want to purchase a full season pass! Finally, don't forget to let your friends know about the many talented local area artists that we feature at the Branson Convention Center Art Exhibition, the Artist Wall at Chateau on the Lake Hotel, and the Rock Room Art Gallery inside the Historic Owen Theatre in Downtown Branson.
THAT'S IT FRIENDS! NOW… LET'S TELL THE WORLD!
If you could do any or all of the above twelve suggestions, you will be doing a great service by helping us continue and promote our mission of providing arts opportunities to everyone in our community. Thank you and many Blessings to you and yours this holiday season from everyone at the Branson Regional Arts Council.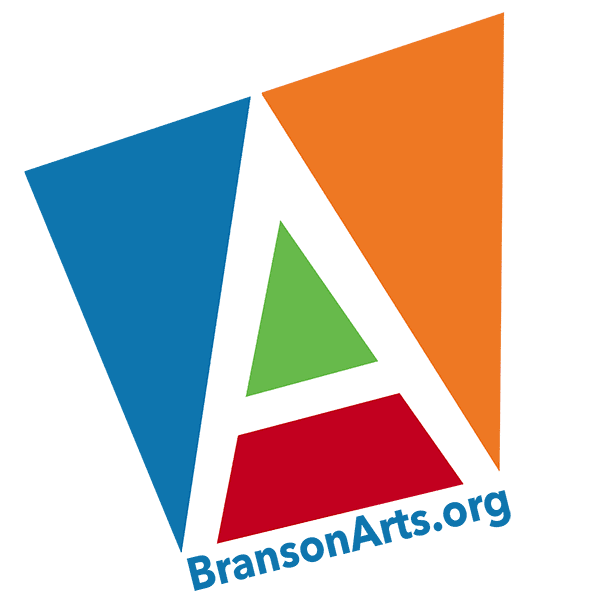 The Branson Regional Arts Council was founded in 1965 as the "Taney Arts Council," and officially established 501 (c)(3) non-profit status as "Branson Arts Council, Inc." in 1993.
Our mission is "to create exceptional artistic, cultural and educational opportunities for our community."
Financial support  is provided by BRAC members, theatre patrons, private donors, as well as additional grant support from  the Missouri Arts Council and other organizations.
BRAC, PO Box 2004, Branson, MO 65615
https://bransonarts.org/wp-content/uploads/2020/11/12-Ways_To_Support_BRAC_1200.jpg
628
1200
Branson Regional Arts Council
https://bransonarts.org/wp-content/uploads/2017/03/BRAC-HeaderLogo.png
Branson Regional Arts Council
2020-11-27 19:31:06
2020-11-27 19:31:06
12 Ways To Support The Arts Without Spending A Dime