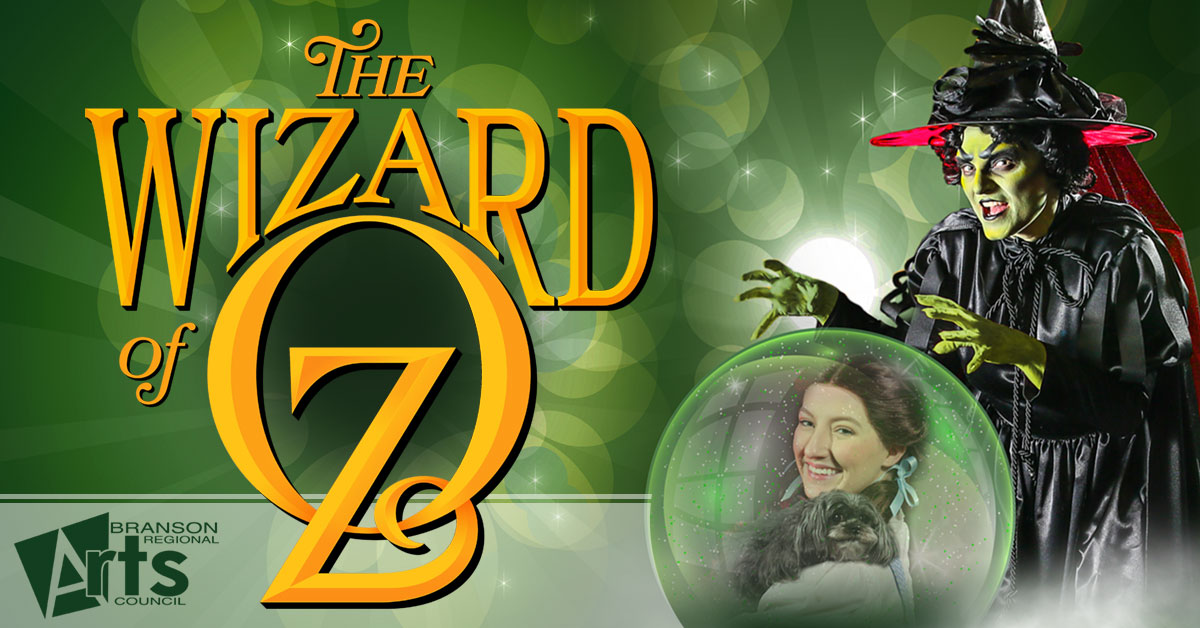 Wizard of Oz Musical… Fun For The Entire Family And Your Little Dog Too!
The Branson Regional Arts Council proudly presents The Wizard Of Oz, live on stage at the Historic Owen Theatre in Branson. Twelve performances run February 14th through March 1st.
Advanced reserved seat tickets are highly recommended and on sale at BransonArts.org/tix or by calling the box office at 417-336-4255. Admission prices are $16.95 (Adults 18+) and $11.45 (Youth 4-17).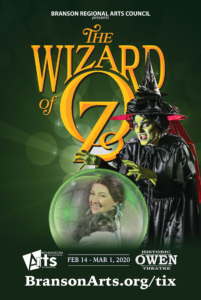 Celebrating it's 81st year in 2020, The Wizard Of Oz has been entertaining audiences for generations. It's the beloved tale of a Kansas farm girl name Dorothy, who travels over the rainbow to discover the magical power of home.
When a tornado rips through Kansas, Dorothy and her dog, Toto, are whisked away in their house to the magical land of Oz. They follow the Yellow Brick Road toward the Emerald City to meet the Wizard, and en route they meet a Scarecrow that needs a brain, a Tin Man missing a heart, and a Cowardly Lion who wants courage.
Directed and Choreographed by Jacob Deck, leading cast members include: Taylor Haverstick (Dorothy Gale), Michael Phillips (Hunk/Scarecrow), Carlos Morales (Hickory/Tin Woodsman), Sean Neil Myers (Zeke/Cowardly Lion), Jennifer Kersey (Elmira Gulch/Wicked Witch Of The West), Kerry Richardson (Professor Chester Marvel/Wizard Of Oz), and Jim Barber (Understudy Professor Chester Marvel/Wizard Of Oz).
"This musical has always held a very special place in my heart. I've been in love with this tale since before I could walk, and I would like to thank my amazing cast for bringing the story to life. Their hard work and dedication truly shows in their performance."
– Jacob Deck – Wizard of Oz Director
Other featured roles include: Rachael Jones (Glinda Good Witch Of The North), Mindy Law (Aunt Em), Mike Cooper (Uncle Henry), Carter Hendrickson (Munchkin Coroner), and Alex Harris (Munchkin Mayor).
Special recognition to Nileen Little of Camp Little Paws for training the furriest member of the cast, JoJo, who plays the role of Dorothy's clever canine, Toto.
The rest of the talented ensemble of actors appearing in a variety of roles include: Megan Rogers, Brenna Bergeron, Joey Blackwood, Rachel Merrick, Tanner McGowan, Julie Brinkman, Sarah Southerland, Njeri Patric, Jordan Kendrick, Jake Musser, Sylvie Barbour, Hallie Groff, Ashley Rodgers, Sophie Douglas, Josslyn Silvy, Liam Sutherland, Lee Brown, Pace Gillman, Somer Dean and Dylan Pratt.
The production team include: Karie Dykeman, Kim Hale, and Lisa Murphy (Producers), Jacob Deck (Director/Choreographer/Set Design), Caitlin Secrest (Music Director), Jonathan Crum (Costume Design), Ashley Moore & Naomi Phillips (Wardrobe), Brenna Bergeron (Hair and Wig Design), Roz Slavik (Prop Master), Mac Hill (Technical Director and Sound Technician), Travis Douglas and Tom Snyder (Sound Engineers), Pamela Meadows (Lighting Design), Mike Groff, Art Hale, Julie Brinkman, Travis Douglas, and Njeri Patric (Set Construction), Marshall Meadows (Photography), and Jim Barber (Marketing and Design).
Exclusive Land Of Oz Party For Kids 4-18…
As an added bonus, the cast is also hosting two exclusive "Land Of Oz Parties" on Feb 22nd and 29th at 12pm noon. Tickets are $19.95 per child with all proceeds benefiting the Branson Regional Arts Council's Youth Education Fund, which provides training, performance and scholarship opportunities for youth in our area.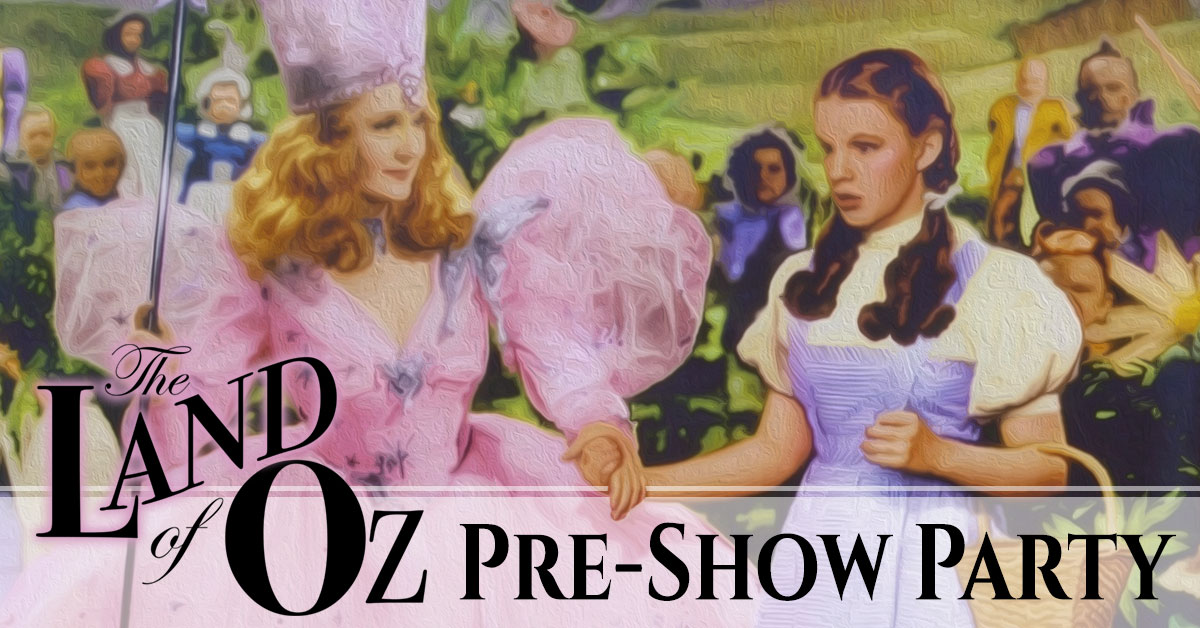 The Land of Oz Party includes special party favors, treats, games, an official cast signed Wizard of Oz poster, and a meet and greet photo session with some of the stars of the show! Advance tickets are available at BransonArts.org/tix.
"This will be an exciting Oz themed pre-show party on Saturday mornings during our production of The Wizard Of Oz. It's great fun for boys and girls kids age 4-18! Your kiddos will find their courage, grow their heart, and increase their brain power!"
– Jim Barber – BRAC Executive Director
Don't miss this wonderful production and help kick off BRAC's 3rd season of year-round, high quality community theatre in Branson.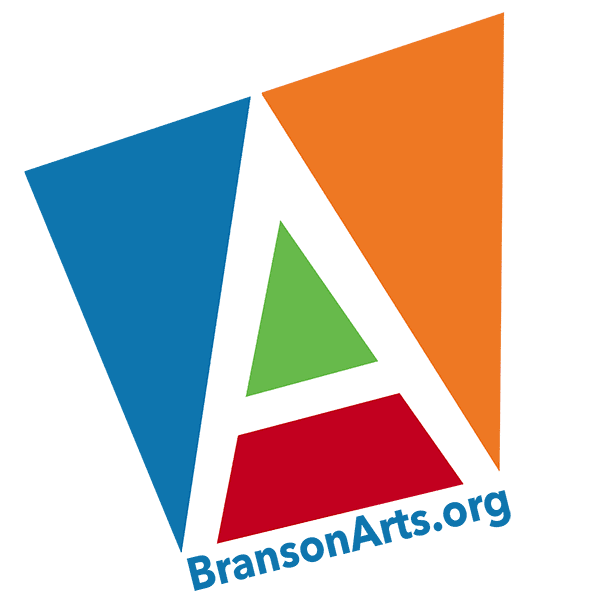 The Branson Regional Arts Council was founded in 1965 as the "Taney Arts Council," and officially established 501 (c)(3) non-profit status as "Branson Arts Council, Inc." in 1993.
Our mission is "to provide artistic, cultural and educational opportunities that support, strengthen and enhance artistic experiences for people of all ages in our area."
Financial support  is provided by BRAC members, theatre patrons, private donors, as well as additional grant support from  the Missouri Arts Council, City of Branson, and other organizations.
BRAC, PO Box 2004, Branson, MO 65615
https://bransonarts.org/wp-content/uploads/2020/02/Wizard_of_oz_BRAC_1200.jpg
628
1200
Branson Regional Arts Council
https://bransonarts.org/wp-content/uploads/2017/03/BRAC-HeaderLogo.png
Branson Regional Arts Council
2020-02-08 17:26:02
2020-02-11 20:55:43
Wizard of Oz Musical… Fun For The Entire Family And Your Little Dog Too!