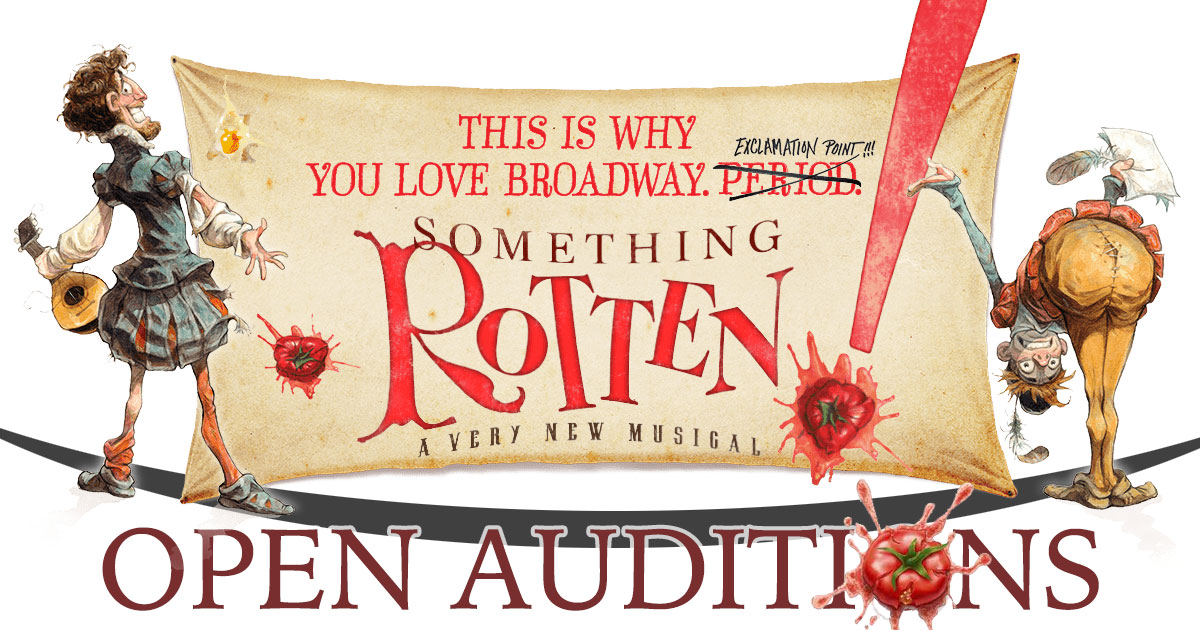 March 25, 2022

Branson Regional Arts Council

No Comments

606 Views
The Branson Regional Arts Council will be holding open cast auditions for Something Rotten – A Very New Musical on Friday, April 15th and Saturday, April 16th at the Historic Owen Theatre in downtown Branson.
5:00pm Dance Call for all auditioners (please be ready to begin at 5pm)
Please schedule your vocal audition (takes place after dance call) by CLICKING THIS LINK.

Video Audition Submissions may also be sent to edu@bransonarts.org.
Director: Jacob Estes
Music Director: Caitlin Secrest
Choreographer: Kristen Dasto
When: April 15, 2022 (Fri) & April 16, 2022 (Sat)
Where: Historic Owen Theatre, 205 S. Commercial St., Branson, MO 65616
Time: 5:00-6:30 Dance Call each day of auditions. (Everyone who signs up for a singing slot must attend at least one day of the dance call. If you'd like to audition for a dancer only position please just let us know at check in.)
6:30– 9:30 pm Vocal Auditions (sign up for a time slot below. There will be 30 minute time slots for each group and 6 people will go in at a time.)
What to Bring: 60-90 second song in the style of the show. (Musical theatre rep only) Bring your own tracks (on your phone or player).
Also Bring: Printed headshot (if you have one) & Acting Resume (if you have one).
Clothing for Audition: You may wear dance attire to the auditions. Bring comfortable shoes you can dance in/character heels (ladies) if you have them, also if you have tap shoes, bring those as well.
Dance Requirements: Intense choreography including elements of Jazz, Tap, & Musical Theatre styles
Additional Notes: Rated Pg-13. Students in middle school/high school can audition with permission slip from parent/guardian. These will be "open auditions" – those who are waiting after dance call are welcome to sit in back of theatre and observe until they are called.
Performance dates: Jul 28 (Thu – 7pm), Jul 29 (Fri – 7pm), Jul 30 (Sat – 7pm), Jul 31 (Sun – 2pm), Aug 4 (Thu- 7pm), Aug 5 (Fri – 7pm), Aug 6 (Sat – 8pm), Aug 7 (Sun – 2pm).
(Typically rehearsals will be Sunday – Thursday evenings from 6-9:30 pm with Fridays & Saturdays off)
Show Synopsis:
Welcome to the Renaissance and the outrageous, crowd-pleasing musical farce, Something Rotten. Set in the 1590s, brothers Nick and Nigel Bottom are desperate to write a hit play but are stuck in the shadow of that Renaissance rock star known as "The Bard." When a local soothsayer foretells that the future of theatre involves singing, dancing and acting at the same time, Nick and Nigel set out to write the world's very first musical. But amidst the scandalous excitement of opening night, the Bottom Brothers realize that reaching the top means being true to thine own self, and all that jazz. Something Rotten features large song and dance numbers, and a wacky cast of over-the-top characters, each given his or her own special moment in the show to shine. It's become clear that "nothing's as amazing as a musical," so don't miss your chance to be a part of this history-twisting tale on the BRAC stage!
Cast Description:
Shakespeare – The Bard. Over the top with a huge ego.
Nick Bottom – A struggling writer who cannot stand Shakespeare. Nigel's older brother.
Nigel Bottom – Nick's sweet younger brother. A struggling writer who falls in love with Portia, a Puritan.
Bea – Nick's wife. She loves Nick despite his past lack of success. She dresses up like a man to prove she can be an actor.
Portia – A Puritan woman who loves poetry, theater, and ultimately Nigel.
Nostradamus – A soothsayer
Brother Jeremiah – Portia's father. A Puritan who thinks Nick and Nigel's plays are sinful.
Lord Clapham – A posh patron of the theater.
Shylock – An investor to whom Nick and Nigel are in debt.
Minstrel
Ensemble Roles include: Minstrel, Townspeople, Troupe, Lord Clapham, Shylock, Man Servants, Crowd, Chorus, and more
For additional information or questions, contact Karie at edu@bransonarts.org.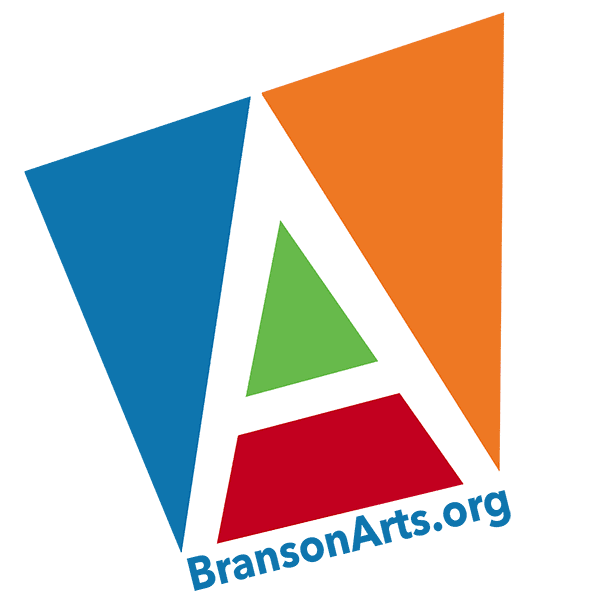 The Branson Regional Arts Council was founded in 1965 as the "Taney Arts Council," and officially established 501 (c)(3) non-profit status as "Branson Arts Council, Inc." in 1993.
Our mission is "to provide artistic, cultural and educational opportunities that support, strengthen and enhance artistic experiences for people of all ages in our area."
Financial support  is provided by BRAC members, theatre patrons, private donors, as well as additional grant support from  the Missouri Arts Council and other organizations.
BRAC, PO Box 2004, Branson, MO 65615
https://bransonarts.org/wp-content/uploads/2022/03/Something_Rotten_Auditions_1200.jpg
630
1200
Branson Regional Arts Council
https://bransonarts.org/wp-content/uploads/2017/03/BRAC-HeaderLogo.png
Branson Regional Arts Council
2022-03-25 11:44:58
2022-06-21 15:21:58
Open Auditions Announced For Something Rotten – A Very New Musical