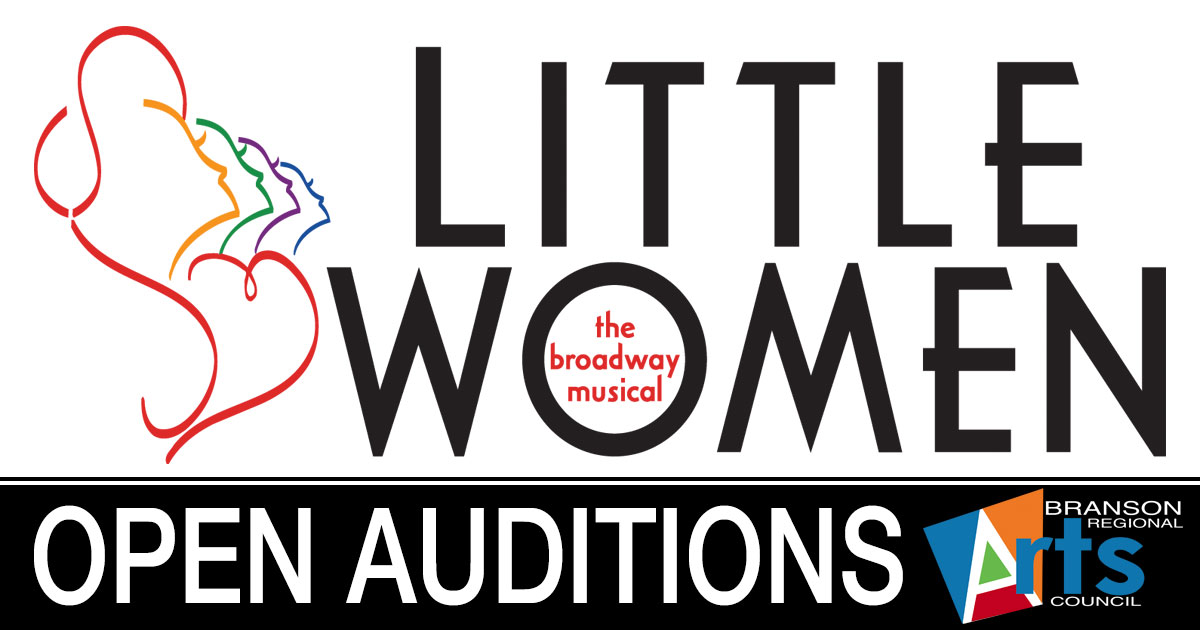 The Branson Regional Arts Council announces open auditions for Little Women – The Musical.
This production is for actors age 18 and over and will be directed by Justin Ables.
Auditions: Sunday, March 13, 2022 @ 3:00pm
Callbacks: Monday, March 14th (time TBD)
Location: Historic Owen Theatre
Please prepare a 32 bar track of your choosing, whether from the show or in the same style. No side or monologue is needed for auditions.
Please bring a track to be played via Bluetooth as there will not be an accompanist at auditions.
The first rehearsal will occur on Monday, March 28th with all following rehearsals taking place on Monday evenings from 5:00-10:00 and Tuesday-Friday mornings from 10:00-1:00.
8 Show Run Schedule:
May 12th (Thursday) – 7:00
May 15th (Sunday) – 2:00 / 7:00
May 16th (Monday) – 7:00
May 19th (Thursday) – 7:00
May 22nd (Sunday) – 2:00 / 7:00
May 23rd (Monday) – 7:00
List of Characters:
(The roles of Aunt March and Mrs. Kirk will be played by the same actress. There will be no ensemble or minor actors in this adaptation.)
Jo March – Our story's protagonist. A Passionate and determined young author struggling to find her place in the world. She has the idea of writing Little Women and eventually becomes engaged to Professor Bhaer.
Amy March – The youngest, most energetic sister with a rather pompous air about her. She later marries Laurie. Doubles as the troll in the operatic tragedy.
Meg March – The world-weary, yet hopeful, oldest sister who yearns for a great life. She marries John and has twins with him. Doubles as Clarissa in the operatic tragedy.
Beth March – The second youngest of the sisters. Timid and musical, Beth encourages and helps her sisters selflessly. Forms an unlikely friendship with the crotchety Mr Laurence. Doubles as Rodrigo II in the operatic tragedy.
Marmee March – The March girls' mother. She is the strong backbone of the family, who is courageous in spite of the difficult odds she faces. Doubles as the hag in the operatic tragedy.
Aunt March – A formidable, over-bearing matron and great-aunt to the March sisters. The wealthy socialite in town.
Theodore 'Laurie' Laurence – Lonely and charming boy next door who becomes firm friends with the March family. Proposes to Jo but eventually falls in love with and marries Amy. Doubles as Rodrigo in the operatic tragedy.
John Brooke – Laurie's tutor. A reserved and hard-working young man who only shows his tender side when he falls in love with Meg. Doubles as Braxton Prendergast in the operatic tragedy.
Professor Bhaer – A sensible German professor boarding with Mrs Kirk. Persuades Jo that she is better than the "blood and guts stuff" she writes. Falls in love with, and eventually becomes engaged to Jo.
Mr. Laurence – Laurie's grandfather. A stiff and stern elderly man who eventually shows his softer side and becomes friends with Beth.
Mrs. Kirk – The Irish owner of the boarding house in which Professor Bhaer and Jo meet.
About the Show:
Produced nationally and internationally, Little Women has been praised by critics for its ambition in adapting such a well-known story for the stage. This timeless, captivating story is brought to life in this glorious musical filled with personal discovery, heartache, hope and everlasting love. The original production starred the unparalleled Sutton Foster, who received Tony, Outer Critics Circle and Drama Desk nominations for her performance.
Based on Louisa May Alcott's life,
Little Women
follows the adventures of sisters, Jo, Meg, Beth and Amy March. Jo is trying to sell her stories for publication, but the publishers are not interested – her friend, Professor Bhaer, tells her that she has to do better and write more from herself. Begrudgingly taking this advice, Jo weaves the story of herself and her sisters and their experience growing up in Civil War America.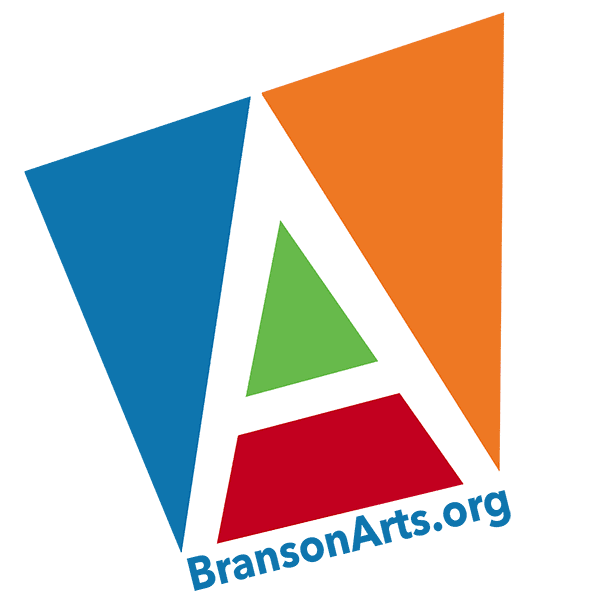 The Branson Regional Arts Council was founded in 1965 as the "Taney Arts Council," and officially established 501 (c)(3) non-profit status as "Branson Arts Council, Inc." in 1993.
Our mission is "to provide artistic, cultural and educational opportunities that support, strengthen and enhance artistic experiences for people of all ages in our area."
Financial support  is provided by BRAC members, theatre patrons, private donors, as well as additional grant support from  the Missouri Arts Council and other organizations.
BRAC, PO Box 2004, Branson, MO 65615
https://bransonarts.org/wp-content/uploads/2022/03/Little_Women_Auditions_1200.jpg
630
1200
Branson Regional Arts Council
https://bransonarts.org/wp-content/uploads/2017/03/BRAC-HeaderLogo.png
Branson Regional Arts Council
2022-03-04 14:53:04
2022-03-04 14:53:04
Auditions For Little Women The Musical Announced