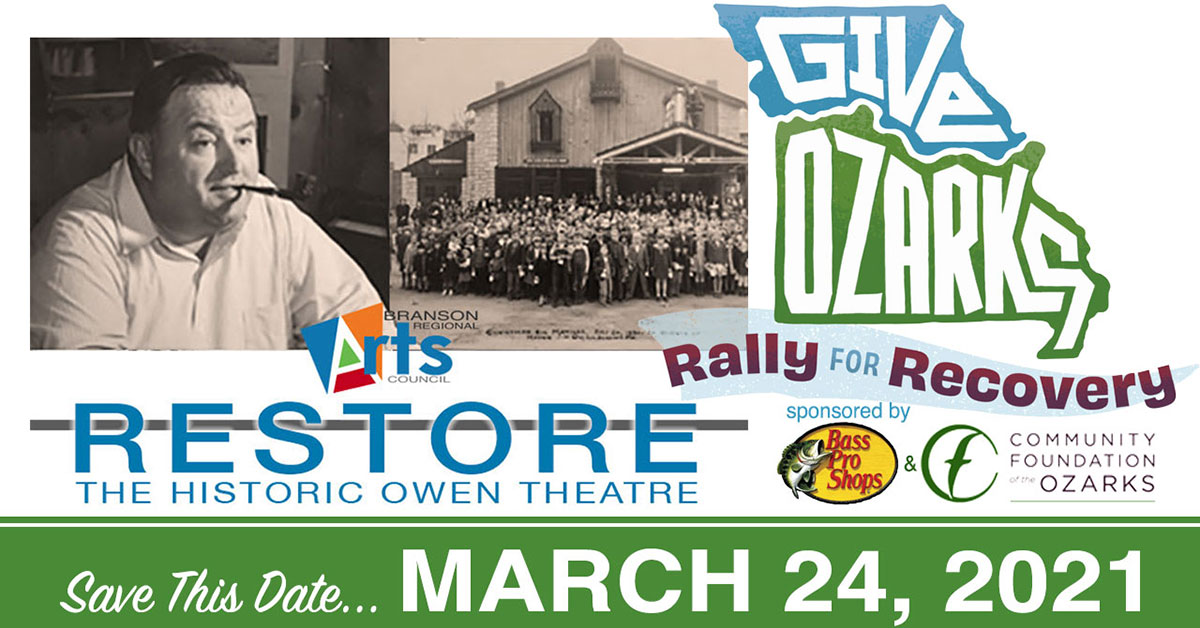 The Branson Regional Arts Council seeks your help in restoring an important treasure of the Ozarks of Missouri. The Historic Owen Theatre and the legacy of Jim Owen deserve to be preserved and celebrated for generations to come.
To assist in this task, the BRAC is participating in Give Ozarks Day: Rally for Recovery, an online day of giving event on Wednesday, March 24, from 7 a.m. to 7 p.m.
Along with more than 150 Ozarks area nonprofit agencies, the Branson Regional Arts Council is participating as part of our region's recovery from the COVID-19 pandemic.
"We are raising funds to combat the ongoing financial challenges we have experienced throughout the COVID-19 pandemic and support our efforts to restore the Historic Owen Theatre. Anyone can help by making a secure donation anytime from 7 a.m. to 7 p.m. Central on March 24th."
– Jim Barber, BRAC Executive Director

This region-wide day of giving is presented by Bass Pro Shops and the Community Foundation of the Ozarks.
With the theme "Rally for Recovery," this Give Ozarks event will offer nonprofits the opportunity to raise operating funds to help sustain their work after a year of fundraising cancellations, financial challenges and program disruptions, often coupled with an increased need for services during the pandemic.
For each donor to its project, the Branson Regional Arts Council will have a chance to win one of the $5,000 hourly prizes provided by event sponsors. The event is powered by CauseMomentum.org, the CFO's crowdfunding platform.
Making a secure online donation is simple. From 7 a.m. to 7 p.m. on March 24, donors can go to causemomentum.org/projects/restore-the-historic-owen-theatrehpc to complete a basic credit-card donation. All donations are tax deductible to the fullest extent allowed by the IRS.
Please mark March 24th on your calendars and follow BRAC's Give Ozarks Day Facebook Event using the button link below to keep up to date on the Rally for Recovery and be alerted to live-stream video updates throughout the day.
GIVE OZARKS DAY FACEBOOK EVENT
This short video (below) explains why BRAC is working to preserve the Historic Owen Theatre for generations to come.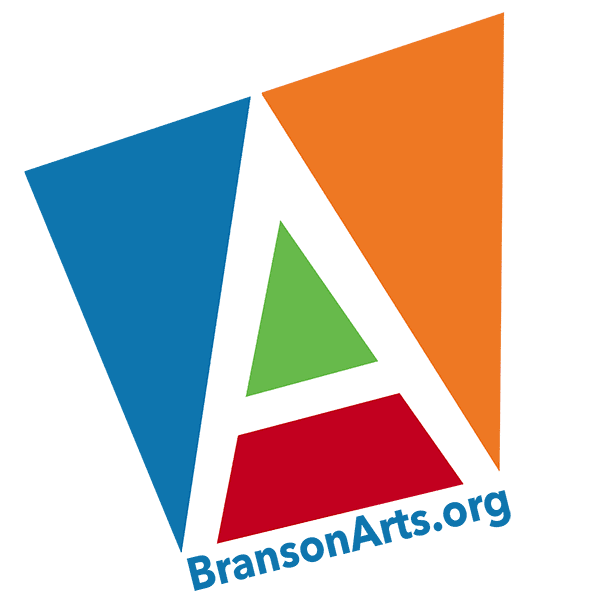 The Branson Regional Arts Council was founded in 1965 as the "Taney Arts Council," and officially established 501 (c)(3) non-profit status as "Branson Arts Council, Inc." in 1993.
Our mission is "to provide artistic, cultural and educational opportunities that support, strengthen and enhance artistic experiences for people of all ages in our area."
Financial support  is provided by BRAC members, theatre patrons, private donors, as well as additional grant support from  the Missouri Arts Council, City of Branson, and other organizations.
BRAC, PO Box 2004, Branson, MO 65615
https://bransonarts.org/wp-content/uploads/2021/03/Give_Ozarks_Day_1200.jpg
628
1200
Branson Regional Arts Council
https://bransonarts.org/wp-content/uploads/2017/03/BRAC-HeaderLogo.png
Branson Regional Arts Council
2021-03-17 12:44:53
2021-03-17 12:44:53
Historic Owen Theatre Invites You To Give Ozarks Day: Rally For Recovery