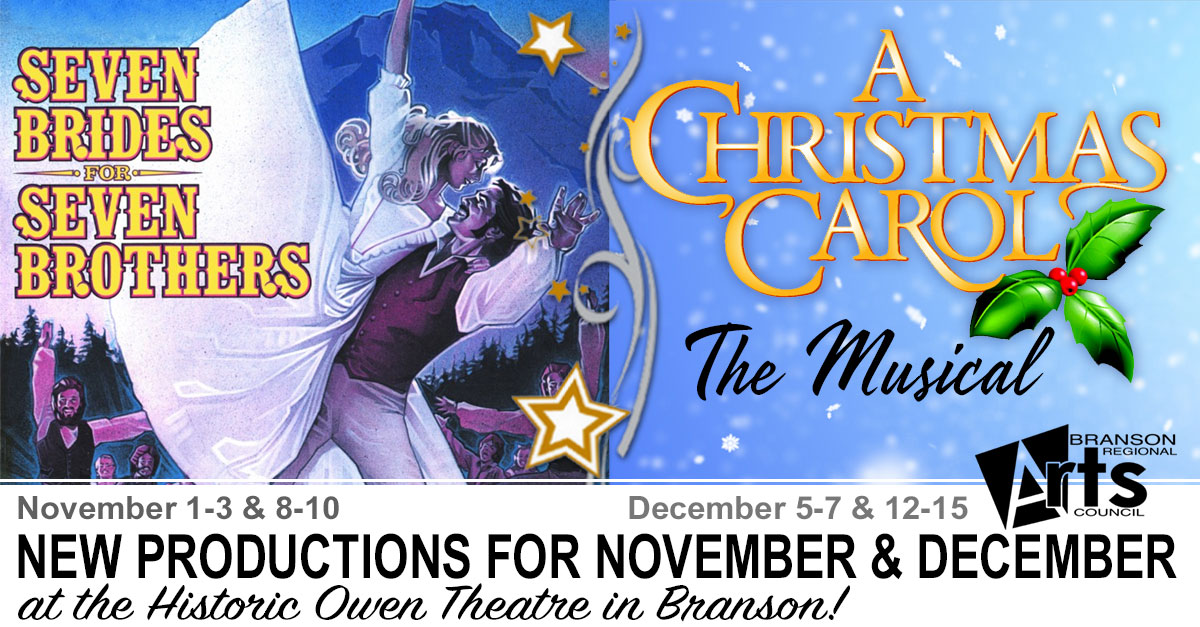 The Branson Regional Arts Council announces a production schedule change for the 2019 Season of musicals and plays at the Historic Owen Theatre.
"Due to reasons beyond our control, we will not be presenting SOUTH PACIFIC (November) or WHITE CHRISTMAS (November) this season. The good news, however, is that we will present TWO AMAZING PRODUCTIONS that we think our audiences will love just as much (if not more!)
– Jim Barber, BRAC Executive Director
SEVEN BRIDES FOR SEVEN BROTHERS will be presented on the following dates:
Nov 1- 7pm, Nov 2- 2pm & 7pm, Nov 3- 2pm, Nov 8- 7pm, Nov 9- 2pm & 7pm, Nov 10- 2pm
Based on the classic film, Seven Brides for Seven Brothers is an authentic piece of Americana, a time-tested romantic comedy with a special, contemporary relevance. Bringing the raucous Oregon frontier from the screen to the stage, it is a crowd-pleasing hit that has audiences cheering from the opening scene to the curtain call. Saddle up for a joyride in this tale of stubborn men and cunning women. The men in question are Adam and his six unruly brothers, who think they know what a woman's place is and how to keep her there. It takes Milly, Adam's spirited new wife, and six other savvy women to show them who's the boss.
Reserved seat tickets for Seven Brides For Seven Brothers may be purchased online now!
_____________________________
A CHRISTMAS CAROL – THE MUSICAL will be presented on the following dates:
Dec 5- 7pm, Dec 6- 7pm, Dec 7- 2pm & 7pm, Dec 12- 7pm, Dec 13- 7pm, Dec 14- 7pm, Dec 15- 2pm
This is the full Broadway musical version as seen at Madison Square Garden! Broadway heavy hitters, Alan Menken (Disney's Beauty and the Beast, Disney's The Little Mermaid, Little Shop of Horrors) and Lynn Ahrens (Ragtime, Seussical, Once on This Island), breathe fantastic new life into the classic tale of A Christmas Carol.
Ebenezer Scrooge is a prosperous curmudgeon who believes that personal wealth is far more valuable than the happiness and comfort of others. With an infuriated "Bah! Humbug!" Scrooge summates his feelings of Christmas tidings and charitable giving, but he's forced to face his selfish ways when three ghosts on Christmas Eve lead him through his Past, Present and Future. Thanks to their guidance, Scrooge recognizes his faults and greets Christmas morning with a cheerful "Happy Christmas" before spending the day reconnecting and sharing love with those that mean the most to him.
Reserved seat tickets for A Christmas Carol – The Musical may be purchased online now!
_____________________________
For any questions regarding this announcement, please contact the Historic Owen Theatre at 417-336-4255 or info@bransonarts.org.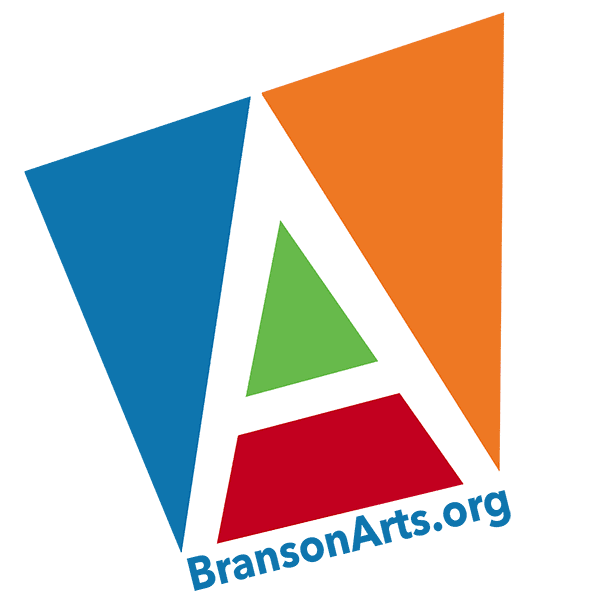 The Branson Regional Arts Council was founded in 1965 as the "Taney Arts Council," and officially established 501 (c)(3) non-profit status as "Branson Arts Council, Inc." in 1993.
Our mission is "to provide artistic, cultural and educational opportunities that support, strengthen and enhance artistic experiences for people of all ages in our area."
Financial support  is provided by BRAC members, theatre patrons, private donors, as well as additional grant support from  the Missouri Arts Council, City of Branson, and other organizations.
BRAC, PO Box 2004, Branson, MO 65615
https://bransonarts.org/wp-content/uploads/2019/06/New_Fall_Shows_Announced_2019.jpg
627
1200
Branson Regional Arts Council
https://bransonarts.org/wp-content/uploads/2017/03/BRAC-HeaderLogo.png
Branson Regional Arts Council
2019-06-18 12:17:37
2019-06-18 12:17:37
Fall 2019 Replacement Musicals Announced